LDR or Long distance relationship is an intimate relationship between partners who are geographically separated from one another. May it be because both of you are living from different cities or countries or either of you is working abroad.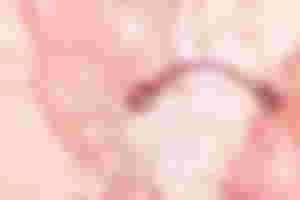 Does it work? Yes, it works. Does it usually work? No, it doesn't. Long-distance relationships, like any relationship, take hard work. It takes courage and trust. If both of you are true to each other then you will remain faithful to each other.
You know, I'd go with faithful always. Personally, I am in a long-distance kind of relationship because my boyfriend is a seafarer and we only bond for 2 or 3 months in a year. This year is really sad for both of us because we expected his arrival last April but due to COVID-19, crew change is put on hold. Do we miss each other? Yes of course! We miss each other a lot!
So, how do we stay faithful? Yes, my advice is always to be faithful to each other because if you hold faithfulness in your relationship, and with your partner, everything will follow – trust, loyalty, and everything will remain strong. The thing is, you just have to always choose your relationship every time. What does this mean? This means, when you are in a fight? Choose your relationship and fix it, lower your pride. Always. When we say we choose our relationship, it also means, we are not going to do something that will hurt our partner or destroy our relationship itself. Choosing your relationship means valuing your bond of love.
Here are some of my tips on How we make our Long-Distance Relationship Work:
1.      Always communicate. – It is unnecessary to tell him or her every detail of what you are doing for that day, just an update is good enough, some sharing of your highs and lows of the day or some sweet messages to motivate your partner to seize the day. Basically, communication is everything in a long-distance relationship to always remind each other that you've got each other each and every day even if you are apart.
2.      See it as an opportunity. – "If you want to live together, you first need to learn how to live apart." – Anonymous. Well, it has been said that absence makes the heart grow fonder and that's the same with distance.
3.      Agree on some ground rules to manage your expectations. – Agree to set some ground rules so that none of you will do things that will take the other party by surprise. Both of you need to be clear with what you expect of each other during this long-distance relationship.
4.      Respect for each other. – Respect your partner and that means always be considerate to his or her time, do not demand too much attention, especially if he or she is working or have something to do all day and feels tired and can no longer give that much attention to the day. He or she needs to rest.
5.      Pray together or pray for each other and your relationship. – Personally, my boyfriend and I are practicing that every night, I have to send him the gospel of the day so that I can read the gospel and he can read it too when it's time for him to go to bed. Sometimes, if we are calling each other and it's sleeping time here in PH, I'll read the gospel and he listens and then I explain and asks him what he understood and we also pray together on the call.
Well, what is working now on our relationship may not work for you.
But here's the popping advice, "ALWAYS CHOOSE EACH OTHER AND ALWAYS REMEMBER THAT YOU HAVE EACH OTHER BECAUSE YOU LOVE EACH OTHER."
God bless everyone! Spread love!
Like, comment and subscribe.  > Life's Good <