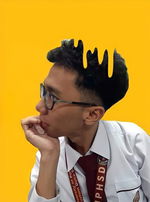 Today, I spent the whole day improving the security of my different accounts. I realized that as I dig deeper into the world of crypto, I became susceptible to different cyber attacks that may result in a lot of damage like data leakage, loss of money, and etcetera.
I am planning to do this before but because of my busy schedule and procrastination, it was delayed. But thanks God, productiveness is running thru my veins today, my ass started working right away.
So for the first step, I visited have I been pwned?'s website to check if my email account is been compromised. I need to make sure if the Gmail account I use on different platforms and transactions is still safe.

Upon checking, unfortunately, it shows that my Gmail account is been involved in two recent data breaches which makes me very vulnerable to other cyber-attacks.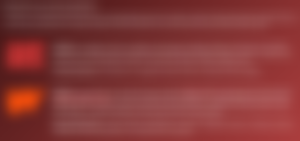 The picture above states that a recent security breach on Wattpad resulted in data being stolen and sold to a hacker community.
As a precautionary measure, I immediately changed the password of my account to a stronger one. I went to google settings and under the security tab, you will see the password option.

After clicking the password option, it will show another tab where you can create and enter your new password.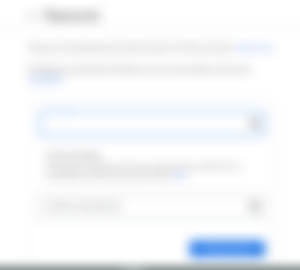 After changing your password, expect that you will be signed out on your devices. That's pretty normal and you can sign in again :))
I also checked how strong my password is by visiting this website.
OLD PASSWORD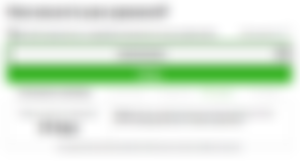 So basically, my old password will only take 19 days to crack. Even though the website indicates that this is strong, it is only composed of 12 characters which are all numbers. A really good password should make up of the lower case, upper case, numbers, and symbols.
NEW PASSWORD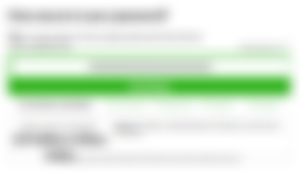 My new password has 31 characters and is composed of lower case, upper case, numbers, and symbols which will take about 159 billion trillion years to crack. I believe that no one will ever waste that huge amount of time just to have access to my account. Desperate ka ghurl?
To those peeps that will ask what if I forgot my password, I already set a security question and a recovery email account.
In addition, I also enable the 2-step verification. Every time I will sign in my account to another device, there will be a notice that will prompt on my smartphone that I need to approve.
I need to be meticulous in securing my Gmail account as this is the main email I use for my online transactions.
Aside from my Gmail account, I also changed the password of my Facebook account.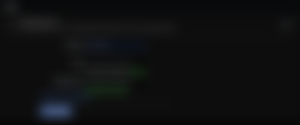 When laziness hits me, I just use my Facebook account in signing in to other websites or applications. This makes my account also vulnerable to different cyber-attacks. So, I changed my password to a stronger one.
Before my Gmail and Facebook account has the same password combination which is dangerous because, in the time where someone hacked my Gmail, they will have an access to my Facebook too.
I don't afford to lose this account as I am already using this for 9 years. All of the memories are stored here so I need to protect this at all cost.
Apart from changing my password, I also enable two-factor authentication where every time I log in to the unknown device, I need to enter the code I will receive via text message.

To polish my protection, I also enable the alerts where every time somebody tries to sign in on my account, I will receive an alert on my smartphone.

OLD PASSWORD
As I mention earlier, my Gmail and Facebook have the same old password. That's how lazy I am to think of new combinations 😆.
NEW PASSWORD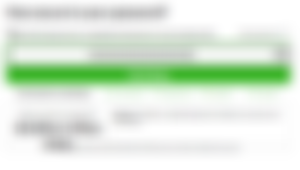 After updating it, it will take 18 billion trillion years just to crack my password. I'm hoping no one will get interested in bypassing my account just to check how strong my security is, lol.
Last but not least, I also update the password of my read cash account.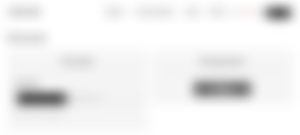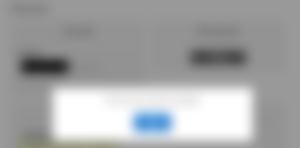 I also tried altering the password of my noise cash but there is no menu for that. Or I am just blind? 😅😂. Let me know in the comment section.
According to a recent analysis from Thycotic and Cybersecurity Ventures, over three billion user identities and passwords were stolen in 2016. This equates to 8.2 million credentials being stolen every day, or nearly 95 passwords being taken every second.
But that's a drop in the bucket compared to what we've got coming up: According to the analysis, 300 billion credentials would be compromised by 2020. By 2021, the associated damage will cost $6 trillion.
"Our passwords aren't secure, which is troubling since they're the key to some of the most sensitive information that organizations have," Thycotic's Joseph Carson said.
An average of 95 passwords stolen per second in 2016, report says | CIO Dive
I am also planning to change the password of my Binance app but there's a condition where you can't withdraw for 24-48 hours after changing it. Since the market is unstable, I might have a hard time managing my funds in case sht happens.
Moreover, I also wrote the seed phrases of my wallets on a piece of paper. I hide it in an accessible but safe place. I also stored a soft copy on my google drive so in case the hard copy got lost, I still have a backup copy.
Final thoughts...
You may be thinking about why I am reacting this way and who would dare to steal my accounts. I understand your thoughts and sentiments but consider the fact that we are dealing with cryptocurrencies; a place where hackers, scammers, thieves, and other bad people are lurking. Crypto-verse is a hotspot for cybercrime and doing these simple things like enhancing your password would be a great help for you to stay protected.
---
You can check out my other articles...