I know that my title was catchy and I could say that it is probably an interesting topic on your part but I don't know if I'm writing great or not.
By the way, a legendary proverb exists that "Honesty is the best policy." This statement was we probably saw most likely on any parts of schools specifically on the canteen, library or either painted on the part of your classroom which became a stamp on our mind that we still catching up during these days.
On the other hand, cryptocurrency is the currency of every individual that we should have. However, unfortunately that not all people were aware that it's existed especially through this pandemic. They didn't know how to use it or how they can earn. In addition, they didn't know on how they will invest or how much is the risk that they will take if they will use that.
Seriously, I'm still astonished when some of the Waifu traders and BCH users on our Telegram Group chat were only below 13 years old. I couldn't really believed that they already know those risks and opportunities but when I'm on their age, I still don't know how to trade and the thing that it's only through my mind is to earn crypto then I will turn it into cash. Here are some of the proofs that I could say that I'm telling the truth.
Actually, it's not only one member who were below 13 years that was joined on our group chat which is such a flabbergasted act and we could not easily know that they were now using it at such young age. If I will compare the past 13 years old me and the 13 years old today that using this type of earning will be immaculately cool and shameful at the same time.
If you were curious about my age, I'm already sixteen years old but I could say that I already used crypto before just a little bit higher up into their age. Just like what I said, my mental capacity in cryptocurrency is just little compared today. I can't say that I'm expert but I could say that I have a bit experience about this type of market.
Actually, most of the earning apps way back 2019 were using Bitcoin as mode of their payment that they give to us but just like what I said on my past articles, it's not really worth it on my time and age.
On the contrary, I could say that in the very young age, they are advanced about the trading techniques especially to @LightNovelKun since I'm older than him but he already knew the trading techniques. He is also good at reading graphs which I could say that he beaten me up in terms of his critical thinking. He's also good at writing articles like he could write ten articles per day like what an amazing talent?!
Back to the topic, we already know the cryptocurrency being a BCH user but why did I said that using cryptocurrency is the best policy? Take note that I'm not trying act to be cool and I'm just stating what's on my mind so don't act to me like that, okay?
1) Volatility
Unlike to fiat money, cryptocurrency has it's unique volatility feature and you could see that it's value were changing every seconds depending on it's circulation supply or it depends on how much investors were interested to use this specific crypto.
Personally, I like to buy altcoins and to trade them but I will hold still my accumulated BCH because I need to save it for my future. Honestly, trading cryptocurrency is one of the best thing that occurred in my life.
It is a best way to invest because of it's volatility and if you will take a look of which is better, then I could say that it's cryptocurrency. If you will compare the interest that a bank that offers you, I would say that the interest were only revolving at 3% per year which is not beneficial unlike to cryptocurrency.
Let's take a single glimpse on how we can earn on saving banks and BCH if you will hold it for a year.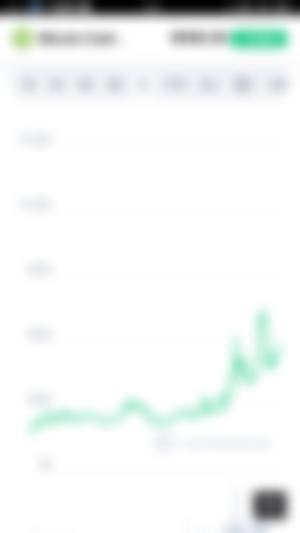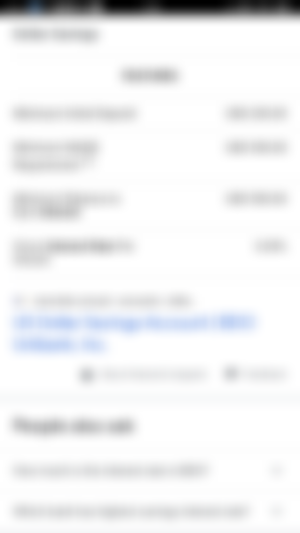 As you can see, you will only earn little on savings banks compared if you will still hold your BCH. Some saving banks have initial deposit which playing at the value of $200 unlike to BCH which only 10$ or even less than that. There have also prediction that BCH will reach $30,000 by the end of this year and I hope it will be true since I'm standing on it.
2) Cashless Transaction
Just like what I told, not all people were aware that cryptocurrency exists and it's really beneficial to us especially the BCH. Yeah, cryptocurrency is one of the best cashless transaction and you don't need to pay them bills or coins specifically through this times since the virus is completely burst up like a balloon way back last year.
Likewise, instead of paying bills through cash, why they didn't implement some of the companies to use cryptocurrency as their mode of payment?
In terms of BCH awareness, almost authors here were advocating people to use BCH as their mode of payment for buying their needs by means of giving pamphlet, sharing on their friends, donating some of their earning in BCH and using their influence to spread it to their friends or even to the strangers.
Being an introvert person, I just spreaded the principle of BCH awareness by means of establishing my own E-Loading business which I earned 10% of their load. I realized that I earned more interest rather than withdrawing it to bank or to remmitance center which is hassle to fare fees and time to go at bank. In addition, I'm still a minor so I won't go to bank to withdraw those BCH.
On the other hand, my mother already know that I'm doing blogging to sustain my wallet on E-Load and she even proud that I'm writing blog to my relatives then I will be get paid through BCH. As of today, I'm starting to contributed to pay our internet bills which is 400 PHP per month and it's not a big thing to me since I will also benefit if I will do that.
Ironically, it's just my way to spread BCH awareness silently without talking too much because my mother were really talkative. The thing that I don't like to my mother is she always making me frame that I'm the best in phone and grades but in terms of interacting and doing household chores, she often flexing to my relatives that I'm the worst.
CONCLUSION
In closing, cryptocurrency have a lot of benefits and loss to us and it depends on how will you use it as your secondary currency. All ages were compatible to use this crypto as long that you know the risk and you know how this currency works.
On the other hand, before you will use it, you must know the risk for us to prevent bankrupt or any kind of loss in your wallet since using this is not easy as you were thinking.
Before we will implement this kind of market, make sure that we must know why we will share to anyone since honestly, there have some people here were spreading BCH Awareness for tips and not for informing the right cryptocurrency that they must be aware.
Unfortunately, using cryptocurrency were not really noisy at the news station and they were mostly show the negative sides of this kind of network so some innocent people were not enlightened through the true aim of using cryptocurrency.
If you will comment at the verified pages on Facebook, scammers will always reply about Bitcoin scams which makes a bad impact to anyone since they automatically thought that using cryptocurrency were scam. Here are some of the news that might get negativity to the Filipinos.
If you want to get them aware about the world of cryptocurrency and they say that they were scam, please enlighten them that you will not get money if they will use that since you will be get benefited if you will apply that.
Expound to them one by one everything that you know and if we will do that, I will make sure that your campaign will be successful.