The Day I Was Tipsy
After the program ended, I decided to stream various music videos on YouTube at my grandma's house. I just did random things around the living room without being productive. However, I didn't put it in this article as I know it is just senseless. Not an advertisement, but I highly recommend this guy on YouTube. Because of his informative videos, I'm always learning new things and entertained by the stories he's sharing around the world of K-Pop. I'm frequently sleeping late every time I watch his YouTube videos.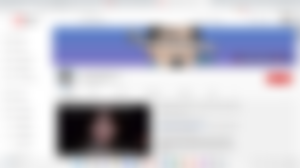 And while browsing my media sites, my uncle ordered my cousin to take some shots with my older and mature cousins. At first, I thought he was kidding. We are just minor, for God's sake. Aside from that, we are not the type who likes to drink liquors as it is not what we want. I was afraid to see myself being different when I got drunk.
As usual, he's continuously refusing even though our uncle was already raising his voice. In our clan, he's tagged as "Ama" due to the way he talks. It's been more than three years since he didn't take a vacation here in the Philippines on his work as an agriculturist. He's now residing in Australia if you won't mind. Aside from that, he's also one of the reasons I am able to use this laptop. I just realized that I've been using this for a month already, say cheers.
He kept insisting on my cousin, and I was surprised he invited me to take some shots. I'm just shaking my head as a sign of refusal while staring at my phone. We avoided his presence until he stopped, but his voice raised higher. It's getting more intense. Even if he's not drunk, he's acting like that. Ama nga eh, haha. Therefore, we don't have a choice but to follow his will.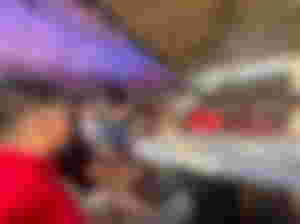 I will never share this article without any picture attached. While in this tent, my uncle asked our parents if we were allowed to drink Red Horse. I was still dumbfounded when they both approved of his permission. I can still remember what my mother replied with his permission: "Bahala ka..." Okay, I give up, haha.
We are just talking random things while the taga-salin ng Red Horse was distributing a glass of Red Horse drink. For those students like us, we are just receiving a half-cup compared to the elders who are drinking a full glass. Good thing I ate a lot of cake as our pulutan while accepting those drinks bitterly. I felt I'd vomit in no time, so I stopped after the eight glasses. I think I drank four full glasses, if I will estimate it. My other cousin, who wears a red shirt while looking at his phone, stopped after his tenth glass.
And after those drinks, here is the funny result. I can't believe that I just felt some hallucination and fulled after that occasion. Only three of us survived and still felt alive. I was making excuses that I would vomit while they insisted on me drinking again. Thank you to those cousins who are younger than me who get along with my trip.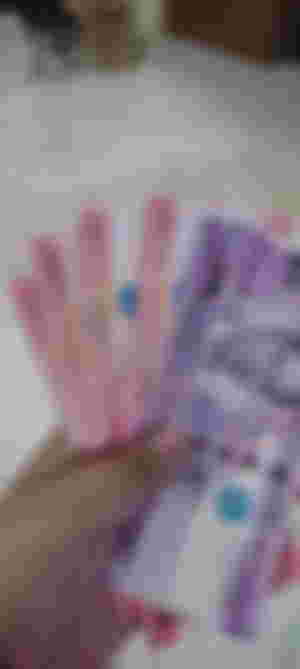 This day would not be memorable without receiving any cash. If you won't mind, I earned the Php. 100 as an incentive for being the first entry on the birthday message. My rich aunt will give Php to every person who would message my grandmother. 200 as long you meet the rubrics. After that, I earned Php. 100 for attending rehearsing the TikTok video we performed during the program. Like on a birthday message, my cousins who participated in the TikTok performance and I will receive Php. 200. In total, I earned Php. 600 while the other accumulated Php. 500.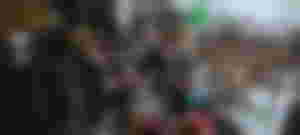 I can't believe our souls are still alive like my black cousin in the black t-shirt. The eldest I knew also took some shots, and she looks fine. Just look how they were tired after taking continuous Red Horse, lol. I would look stupid if I just drank too much like them. I didn't save the picture with him, but here is a copy of my post. Fortunately, we can still control ourselves.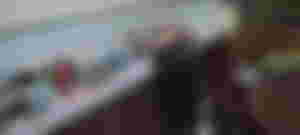 This is the picture of my cousin where he vomits on the sink in the dining room. I almost get there, but good thing I know how to refuse.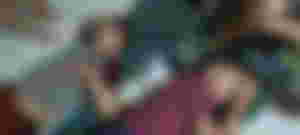 Due to drunkenness, the twin of my first cousin just slept. The left one is my uncle, who initiated this memorable night.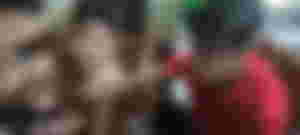 Even though my cousin just drank a small amount, you could already see the effect of his actions. He was often saying that he was proud of me as I handled to stand firm despite the number of cups I drank. My younger brother is on the left side.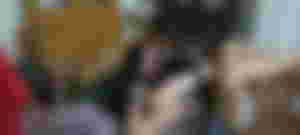 Meanwhile, lying on the sofa, my cousin was having crazy thoughts about her biology exams. She was muttering if she failed the exam in Biology, she would fail this semester. She was repetitively ranting about this matter, and I couldn't help but laugh. I just replied while filming her, "Paano naman kaming hindi nakapasa sa college?". And she said, "At least nag-try ka" with a drunken voice.
And while they were resting, my great cousin took care of them. He would like to be a doctor in the future raw, which I know he can achieve sooner or later.
---
That's all for this article. Thank you for reading.