I Became Angelica Panganiban For A Minute (+ Other Happenings)
This is supposed to be written onon another site, but I decided to write it here as I plan to diversify my writing topics. It is one of my strategies, so I won't be able to run out of topics before I become busy again. If I had been busy last semester, I would be more active in the second sem. College problems, though. Many things happened when I was not here, so I am writing about what happened in the past few weeks. Without further ado, let's get started.
---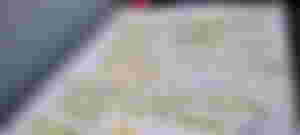 The first thing I did before going to school was to review. I had already slept at 1 AM to remember every detail since I didn't want to fail. This lesson is the first lecture I wrote using my newly purchased binder from Lazada. I saw a lot of buyers from TikTok advertising how it is organized about writing notes, so I also decided to go with the flow. It is affordable and convenient for me.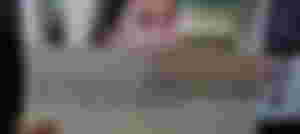 And while reviewing, I decided to memorize this iconic line from Angelica Panganiban's iconic line from her movie "The Unmarried Wife." The way Angelica delivers her line is untouchable to the point that I can't provide this line well. It is our Final Exam, so even though I wouldn't say I like doing it, it feels like I need to choose between getting good grades over my dignity. That's why I only think about why I did it. My professor in this subject assigned us to imitate one of the lines she sent in the Group Chat, which is the only line I know I can replicate. I have so much embarrassment from this exam, but I'm glad I made it.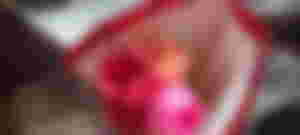 Here is why I didn't eat lunch properly and did it in a rush. I already did the flower a day ago it was created, but what I struggled me was how will I bring it to school without falling. My mother helped me, although I was working, and we made it. I only ate a little as I was preparing myself immediately, and I felt so humiliated when I brought it to the university. My classmate asked me what it was, and I told him it was my unfinished activity. At least I still submitted it, although I'm so very late.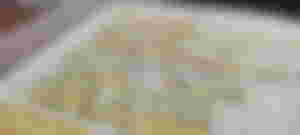 While my teacher in Rizal was not yet there, I decided to review the notes I had studied when I was in the house. It was six paged notes which I reviewed properly. However, when I made it, I realized it was still insufficient to supplement memorizing them. My teacher discussed our final requirement shortly, and it was finally finished. I was astonished when he announced that we would have our long quiz on his subject next week.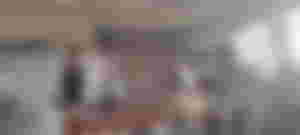 Sorry for blurring their faces due to their confidentiality and privacy. It is the time when we will finally present what we have practiced. I was not terrified of this exam as I became more confident. Most of them used other people to deliver a script, but I just gave my lines while looking at my professor. I looked crazy while doing it, but the most important thing is that I passed. Before she left, I gave her my paper craft, although we found it ugly.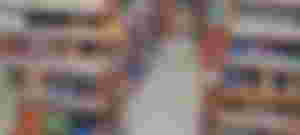 Since I felt hungry, I decided to go to the nearest 7-11 a walking distance from our school to buy a Wafer and a bottle of water. After realizing my snack was insufficient, I went beside our school to buy Siomai. I can't believe this is already more than ₱20.00 for only four pieces. It's been a long time since I bought it.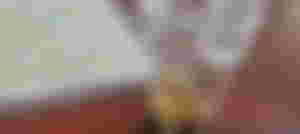 Just take a look at how I'm determined, lol. But after my professor in the last subject entered our classroom along with our batchmates, she announced that our professor in the major subject was in a seminar, so we didn't have classes. We're glad that the quiz I was reviewing will be canceled. Who would not be satisfied with that, right? Since we wanted to go home early, she didn't hesitate to discuss the lesson she had prepared about biodiversity. But after a few minutes, our professor made a grand entrance and didn't hesitate to give his address. We felt so fucked up after he came, as some of us were not fully prepared.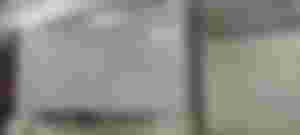 Our teacher split us into three different groups. Not much surprised that I got the "Leader Title" again, like what he chose in our groupings in BAM 191. Originally, we were grouped into five, and I was one of the leaders of our group. On the other hand, he decided to compress us, which is why we only had three. I feel like I clowned myself for the coverage of our quiz, as it didn't entirely cover the lessons I reviewed. Most of the questions he proposed are not inclined as it covers some businesses' logos, taglines, and histories.
We led the easy and medium rounds but struggled in the difficult game because we were unfamiliar. My groupmate told me that the logo of Burger King is Dunkin Donuts. As a leader, I answered it since I also didn't know the answer. I thought it was Minute Burger, and we laughed that our group only didn't find the answer. We are all laughing at our mistakes. Good thing we got the bonus round worth 10 points, which is not bad.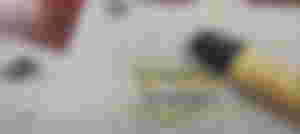 After the lesson, he didn't hesitate to teach our last lesson about my major. There's an unexpected oral recitation and good thing that I was not called. I feel like it will be the end of me if I am called. Before he ended the lesson, he asked us who was working, and I felt bad that I didn't have a job. I earn in my side hustles, but only passively. That's why if I have spare time, that's the only time I can write here.
Our teacher in the last subject decided not to meet us, and she just updated us about our assigned modules. I went home tired and did my backlogs to lessen my pending activities. I was extremely exhausted while I was on the trip and what made me more tired was that I still needed to do a lot of activities.