Busy Days as a Freshman Student
Hello, guys. As you all know, I've been out blogging due to my busyness. If I can slice my body into halves to work simultaneously, maybe I already did. But you know, my wish is impossible and unrealistic. This is just a compilation of the reasons I'm so inactive.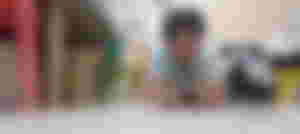 It is not that time-consuming but tiring since I must document my exercise routine from Day 1 to Day 14. My professor in my minor sub assigned us to fill the table daily, and we also needed to take photos that we were doing that activity. I didn't spend much effort to do it but sometimes draining since you still needed to take a picture that you were doing that activity. I'm just cheating on the chart, but I'm certain that our professor will not check it much.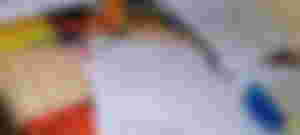 As a determined student, I always ensure I will never be late in submitting ahead of the deadline. I'm spending most of my time on my studies, and I can say that it is worth it. So far, I'm happy that I didn't attain any missing from accomplishing my modules. That's advanced and organized I am. It's better to be stressed at the start rather than regret my decision to procrastinate. I believe that every point in college matters, no matter how is it small or big.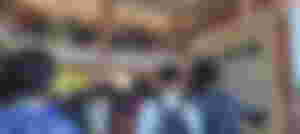 It is one of the reasons why I got broke, lol. I already wrote an article about it in PeakD, so check it out. It was one of my most memorable days since I broke up after spending a lot through the things I thought I would need. Anyway, I need those things, but it just added to my liabilities. Lesson learned to budget your money. My ₱800.00 just lost in just a day.
This is one of the most exhausting days in my months as a first-year student. I want to write in PeakD, but I'm afraid no one will read it again. Failures look like a traumatic experiences for me. We don't have the choice to go to the campus together with my cousin for the sake of incentives. Even though we spent a lot of lunch, fare, and time supporting our classmates, it was all worth it. I arrived home tired and broke simultaneously.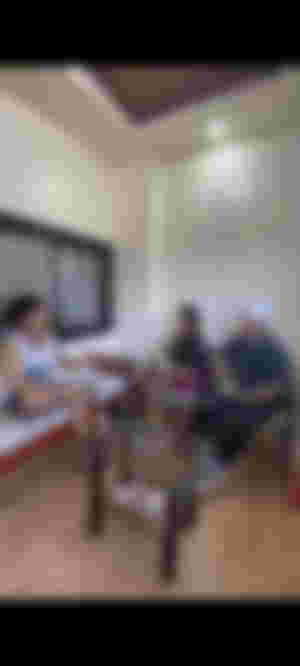 Since my course is related to business, I wasn't surprised when we were tasked to do similar requirements about our major, which is to learn about business. I'm not in the photo, but I'm the one who facilitated, led, and organized the whole final requirement. It is also why I poured all my resentments into this blog which no one spent their time reading. Should I write the things that I did here or on another platform? That is a time-consuming, draining, and overwhelming experience. Despite those struggles, I'm glad we presented something from my professor.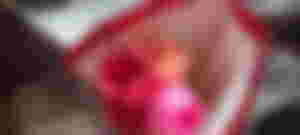 I struggled a lot to make this papercraft. Good thing that my mother helped me. If you have already read this article, I made origami out of small triangular pieces, but it didn't work until the end. That is quite depressing since I spent most of my time doing it, but it didn't meet what I wanted to be the result. My professor in this subject is a bit nice, so she still accepted this late artwork made of paper.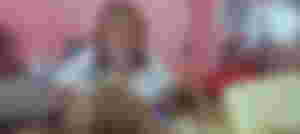 Among all the groupings I handled, this is the only thing I see in most of my groupmates participating. I could see their eagerness when we dealt with the interview, and we were also able to submit it ahead of the deadline. After handling this grouping, I realized that managing underperforming students is difficult. If all of them are lazy, then it's not an excuse for you to be lazy. As a more advanced student, you must be more patient and use your evil side if required.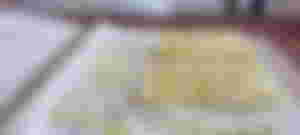 This is how I review my subject at HIS 007 about the life of Rizal. However, I realized that it takes too much time and is ineffective if you want to study smarter. I will write an article about that in PeakD again, lol. I found a life-changing method while I was reviewing for my final exam in my major subject. I only took one exam and two long quizzes this term.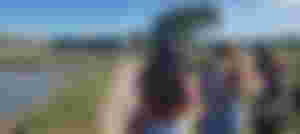 This is one of my final requirements which I spent a lot of money from fare to contribution. As we agreed, we bought burgers good for 60 people, and we gave them away to accomplish the task above. I felt broke after calculating the amount I spent, but I guess it was all worth it.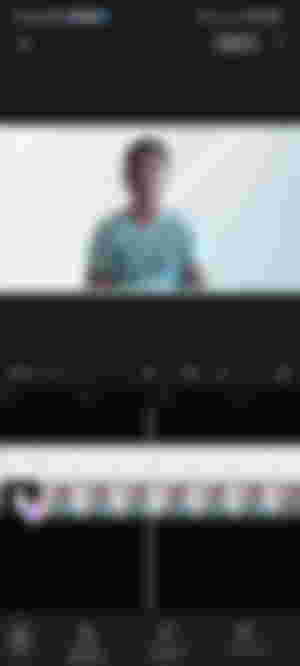 The photo above is just a representation of how I liked to turn out. After the final examinations and lessening my activities, I opted to lead my groupmates again. Although I don't want to lead them, we don't have any choice since I'm the only one who is advanced. However, thanks to my cousin who became my groupmate as I tasked him to edit our video. I didn't give him a task to film himself while speaking as I know that his voice is a little soft where he can't speak much loud.
---
That's all. Thank you for reading. See you tomorrow.