Day 5: List Five Places You Wanted To Visit
For today's article, we'll speak about the five destinations in the world that I'd want to visit soon if I had the opportunity and, of course, a lot of money. Money is something we need when traveling; if only we could go across the world without worrying about money, I'd say I've been to many locations. Haha. I think I'm fantasizing now.
1. Sual, Pangasinan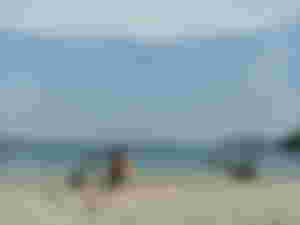 I want to go back to this beach. This was the most gorgeous place I've ever seen. I am extremely fortunate to have the opportunity to visit such a place where your problems seem to vanish for a little period. It had white sand and salty water, unlike some other beaches, it was exceedingly salty.
If I ever get married, I will absolutely consider this location to unwind with my partner. We'll surely stay here for a week only to enjoy the beautiful sand beach. One of the reasons I desire this location is their room, which is also quite good. The air conditioning is really fresh, and the room and bed are very clean and have a wonderful fragrance. If that's how my room looks in our house, I wouldn't want to leave my comfort zone. Haha. What a wonderful location!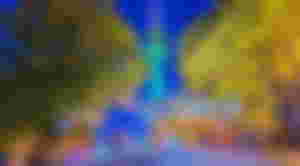 Source: here
One of those places, as I said in my earlier blog about places I wanted to visit, is South Korea. I'll be more specific: South Korea, not North Korea. I don't want to go to North Korea since I know I wouldn't enjoy living or going there. You know, when you watch those testimonies from North Koreans who have fled the country. But, in any case, let us concentrate on South Korea. I've wanted to visit South Korea since I was in grade 10 after becoming addicted to watching kdramas. The Legend of the Blue Sea was the first kdrama I watched. I believe we are familiar with the series since the lead actor is Lee Min Ho, my first asawa. Haha. In the Philippines, when we have a crush on an actor, we refer to him as our asawa or husband. I'd want to taste their food there as well; there were a lot of things I wanted to try.
Source: here
This place is a Philippine treasure. Take a look at this stunning drone view of the location. I've never been there, but I'm quite interested in going. I'm a big fan of beaches these days since, even if I don't know how to swim, I'm certain the beach is my perfect haven. You may recall that I always prefer the beach to the snow since I like the beach to the snow. For the long run, I prefer to stay on the beach rather than in the snow. I'd want to experience the snow, but I'm not sure I'd like to stay there in the lengthy period.
I frequently see tiktok users sharing videos of themselves visiting Siargao, and seeing how beautiful the place is makes me want to go there myself. However, the expenses are so high that you need be sure to save more money before heading there. If I had unlimited funds, I would love to visit this location.
Source: here
When I discovered how clean their surroundings are and how honest the people there are, I fell in love with Japan. I recall watching a video of a Filipino girl saying that even if you lose your phone or money in the street, you can still see them in the spot where you dropped them. People there are so honest that they will not take anything that is not theirs. They are also clean in their surrounds; if they catch you spitting on the ground, you will be reprimanded, and the worst case scenario is that you will be imprisoned.
I'm also smitten with how environmentally friendly their packaging is. They have cleverly wrapped their items such that you would be excited to open them. That is why I want to visit Japan; I want to eat their foods and see how they pack their items. Such a beautiful and clean place, I hope other countries adopt similar lifestyles.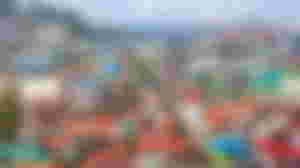 Source: here
I'd want to go to Baguio as well. It was close to our place, however I couldn't afford to go there. They believe it's difficult to get a spot to stay for the night. It wasn't too pricey, I suppose, but it was still difficult to find a place to stay at night. I'd want to experience the cold there and go to the night market. They said that there were many ukay ukay outlets there, and that the prices were so low that you could purchase a lot for a small amount of money. I also want to buy yarn for crocheting, and they have a lot of businesses where I can get pasalubong. Haha.
Those are the destinations I want to visit soon; what places do you want to visit soon? Please share it in the comments section below; I'd appreciate it.
Lead image from Canva.
Other images from Google Chrome that I linked to below.
Publishing Date: June 11, 2022
Sponsors of joydigitalsolutions