Things I've Done and Never Have as a Student (Part 3)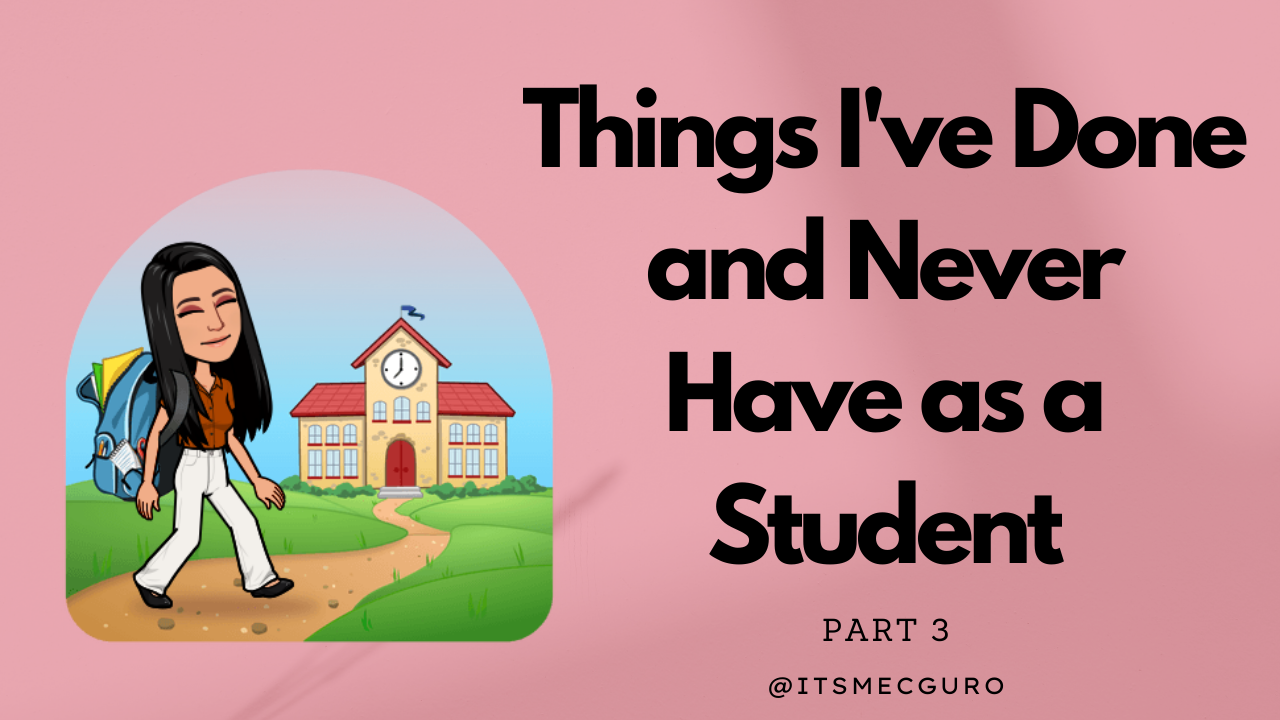 Hooray for the last part of this Never Have I Ever: School Edition. I've gotten busy recently that's why it took me 4 days before I upload this one lol.
If you haven't read the other parts, here they are:
Things I've Done and Never Have as a Student (Part 1)
Things I've Done and Never Have as a Student (Part 2)
---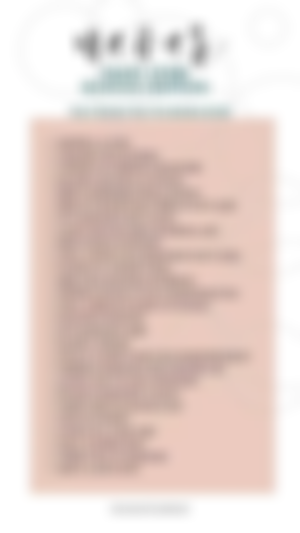 In this article, I will answer the rest of the questions.
Leggo!!!
Can you believe that I did? Lol. It was my English Teacher way back in High School. She really disliked me for the reason that I do not know. She likes pink and students who follows her. I was once experienced her good side although she knew I was with the boys, with my classmates who always pranks teachers... even though I am one of the top students in class. She disliked me then. Whenever I wanted to recite, she'll call the others. Unfortunately, she can't get rid of me because back then, I was the class secretary and she needs me from time to time. It was Valentine's Day and I discovered from my friend, who's mother is a teacher as well, that it was our teacher's birthday. I told my classmates to plan a birthday bash for our pink teacher. It was a blast and she liked it. She asked who told the class that it was her birthday, they pointed at me. From then and there, she liked me. It felt like I am one of her favorite students already.
When I did my practice teaching, I went back to my alma mater and she saw me teaching English. She was so proud that she left a note and hugged me the moment she saw me.
Well done, self. I guess it was a success.
I don't want attention. Growing up as the eldest daughter who belongs to the top section, an honor student, part of every organization, I gained too much attention from relatives and also at school. I tried as much as I can to be lowkey and anonymous. I hate being the center of attraction.
Nope, never ever. My parents rarely let me bring packed lunch because they were busy. They will just give me my allowance and it's up to me to buy any food I want so there's no reason to steal someone's lunch.
Yup, I did, several times already. Every time there's an event at school, I'm always a part of it.
When I was in college, our professor in Literature named me the best actress when we portrayed the "Three Suitors and One Husband". I was the main lead. I put a lot of effort in memorizing and practicing the lines in that specific play.
As the time went by, my classmates discovered my skill on videography and designing the materials needed for a specific play. From then on, I became the videographer and head of the props team.
But that didn't stop me to explore the other tasks behind a theater play, the last task I did was to design and publicize the play. Then, I became the head of publication and marketing team. One of the reasons is that I knew a lot of people who might attend and watch the play. Lol.
I never competed in a sports championship. I was never an athlete although I did won in a competition in an interclass chess match when I was in college. Chess is a sports, right?
I only explored the sports active mode within me when I am already a teacher. I even won in a championship game for Women's Basketball and Doubles Badminton. And yep, I'm 5'1! Ha! Wala sa height yan.
Since I studied in a public school from gradeschool to highschool, I enjoyed the privilege of being one of the top students in school. There were field trips or what we call Lakbay Aral exclusive for honor students only. I was able to meet our Mayor and sit him in a conference table together with the other honor students across the city. The Field trips back then were all sponsored by the government (only if you're a top student). One of the perks I really enjoyed!
When I was in college, we need to submit a video, creatively portraying our answer to the question 'What will happen if we don't have ethics?'. I was the videographer since I'm one of the students who has a DSLR camera back then. The quality is epic because we shoot it using an iPad and two different DSLRs. LOL. At the end of the production, there were extra balloons with water so we decided to just play water fight on the grass field. Good ol' days!
If you want to watch it, here you go.
Have you ever encountered the invisible ink? I had tons of it when I was a kid. I was named as the neat kid back in grade school and I got really angry when my seatmate threw an ink on my blouse! I panicked. Then she said to look at it again and it disappeared! That's the one of the best marketing strategy my classmate did back then hahahaha it made me bought tons of invisible ink to prank my sisters too.
Who didn't? We were always asked to make a love note for teachers, friends, family members, and even classmates. I only did the sincere ones for my partner and closest friends, as well as to my favorite teachers.
---
I really had a lot of fun experiences to share when it comes to school related things. I must say I did enjoy my student era.
So here's my advice to those who are still students: Enjoy! Experience is the best teacher. You'll never regret your experiences, they might be good or not, they were there to give you lessons and laughter that you'll bring with you as you grow old. Just enjoy!
Thanks for dropping by, peeps! Before I end my article, I'd like to thank ate @Pichi28 for her generosity 💖 Love love!
April 25, 2022