Show me the pictures in your gallery and I'll know what you value the most. I do believe that every picture tells a story and the photos we take really show the person we are. Do you agree?
I find the Gallery Raid prompt fascinating so here I am, joining in.
---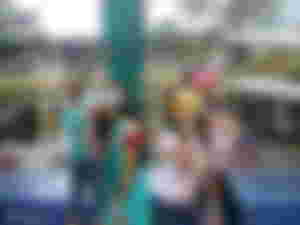 This photo was taken way back 2012, when I was in 1st year high school. This was in BGC, a few steps away from our home. Can you find me? I don't think so! Haha I haven't posted a picture of myself yet here and on noise. I'm the one with the golden mask - this was our photoshoot project for MAPEH. We were assigned to take pictures, groupie, with our masks on. My friends and I decided to do the photoshoot in BGC because it's near to our place. Those were the times when we can't afford to eat on a restaurant because it's pricey and we're only just students with minimal budget. I can still remember, we used to buy food in the supermarket and eat it in one of my friends houses. Good times.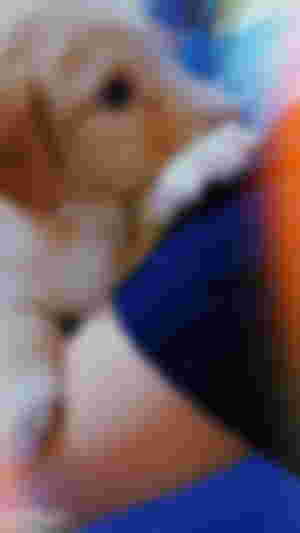 This is our neighbor's puppy. So cute! Every night, my father will bring it home so my youngest sister can play with it. We don't have a dog at home because the fur triggers my asthma and allergies but our family loves dogs. Sometimes I feel guilty, especially when I see my youngest sis really wanted to own a puppy. We did own some before but we gave them away to our closest relatives and friends. My allergies really can't stand it for a long time.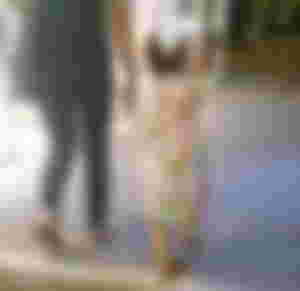 While browsing my gallery, I saw this random pic with a kiddo in it. Nope, it's not my cousin nor my niece. It's really random. Thinking of how and why I took a pic of this. After some time, I knew the reason. I've sent this one to my partner. I was walking in BGC when I saw a cute kid, a jolly one. I get so excited every time I encounter a jolly and well-mannered kid. It's as if the child I've been dreaming of have came alive (though I'm not ready to have one yet haha). My partner and I are fond of kids. We love teaching and spending time with them too. We can stay in a kids playroom for hours and still enjoy it. That's how much we love them - blood related or not.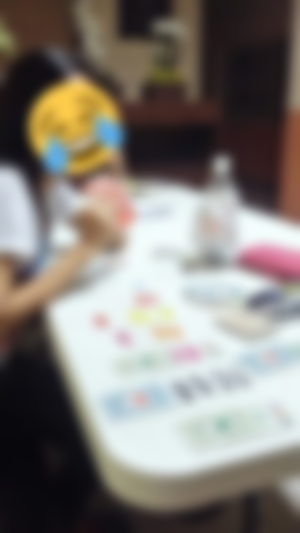 I know I've said this before, I'm competitive, and yes, even in fun games. One of our bonding moments is to play board and card games. We were playing Monopoly Deal, I always win this game but that time around, I didn't and I couldn't accept it. I'm the master of Monopoly Deal and it's my first game to be defeated. So happy, my partner took a picture of me, glaring haha. After that game, I asked for another round to make up for my defeat but my partner refused, scared of not winning. Until now, I'm still thinking what went wrong with my strategy haha, kidding!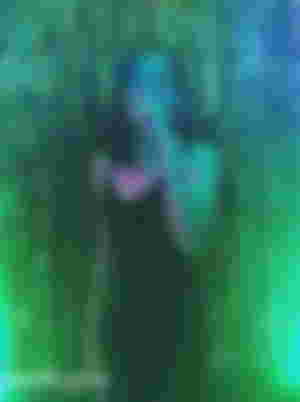 When you ask your friend to take a decent photo of you but it looks like this 😂 This looks decent to her lol. This pic was taken during a party with my colleagues. I asked my friend to take a pic of me but when I browsed my pics, I saw this. Do I look like I'm coughing or singing? Haha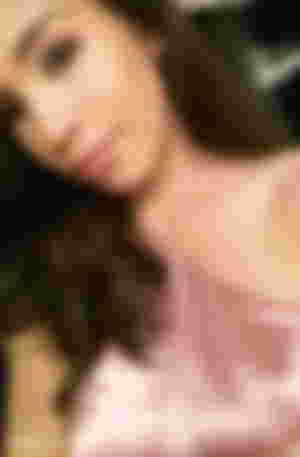 Still not a full face reveal hehe. I don't know if I mentioned this before but I wasn't able to experience JS Prom - one of the supposed highlights of high school life. So, to make up for what I missed in life, whenever I attend parties, I make sure it feels like I'm attending a JS Prom - dolled up.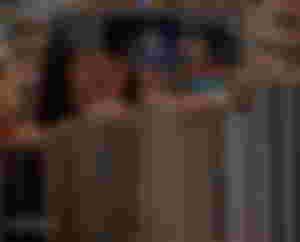 Actually, I have a lot of 'best photo's taken by my partner and this picture is one of them. I'm a fan of candid shots because they don't pretend. I don't have anything against pretend poses, what I'm saying is that, I like the shots that show who and what we really are. That's why I like natural and spontaneous pictures. The pictures of people laughing, crying, walking, reading - pictures where the subject didn't know they're being photographed. So natural. So real. So I guess this explains this picture - while browsing some books in Biblio, my partner took this shot. Lovely.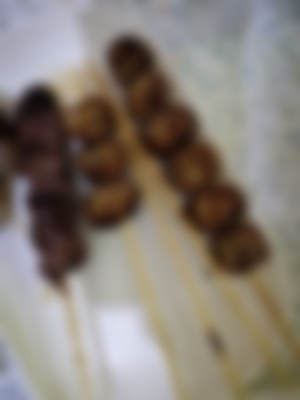 Are you already drooling? Because I am! These are barbecued pig's intestines (isaw ng baboy). It's been two years I think, since the last time I ate one. It's not just the food that I miss, I also miss the people I enjoyed this food with - my friends and my partner. We used to buy these after class while telling jokes and ranting about school works.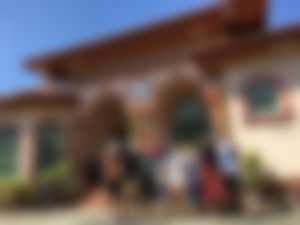 In my dream last time, I went to my province, La Union, the hometown of my father. This picture was taken there back in 2019. My friends and I went there for a 4 day trip before the class starts. I want to go back to be with my granny and other relatives and also to feel the sand on my body once again.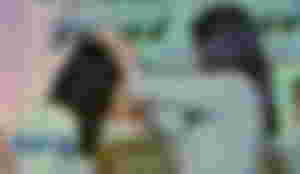 You cannot really see the face haha but that's my mom, putting on the medal I've earned back in college. There are a lot of people I look up to but my mom is the one I admire the most. I saw her struggles, her ups and downs but she face us always with strength in her eyes.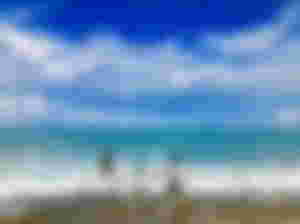 It's 2019. Some of my friends, who were not afraid of swimming under the heat of the afternoon sun, was with me, playing with water, feeling the sand. One of the best days in Montemar, Bataan.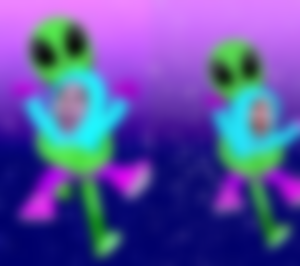 That's me and my partner, doing silly things! Haha We often do this whenever we have our video call moments. I find it sweet that we both have the same taste when it comes to silliness. We don't do crazy things alone, we do crazy things together ❤️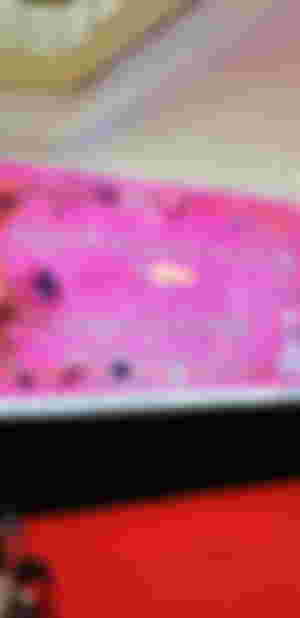 2 years ago, we celebrated our 6th Anniversary a bit late because of work schedules. While walking, I saw an announcement at the mall. Little did I know, the announcement's for me.
My partner really know how to make the butterflies in my stomach go wild. Can't contain my happiness back then, took a photo of it for remembrance.
---
Here's my entry for this Gallery Raid. It took me awhile to choose the perfect photo for each as I have a lot of pictures to choose from.
If you want to join too, click this.
I enjoyed rummaging through my gallery. The pictures bring back memories that I really treasure. Thanks for this opportunity @meitanteikudo.
Tagging @LuaDesamor and ate @Jeaneth to do this prompt too😊
Thanks for dropping by hoomans! ✨
January 17,2022 | 7:30pm