When Stress And Frustration Kicks In | "I Deserve An Unli-samgyup!"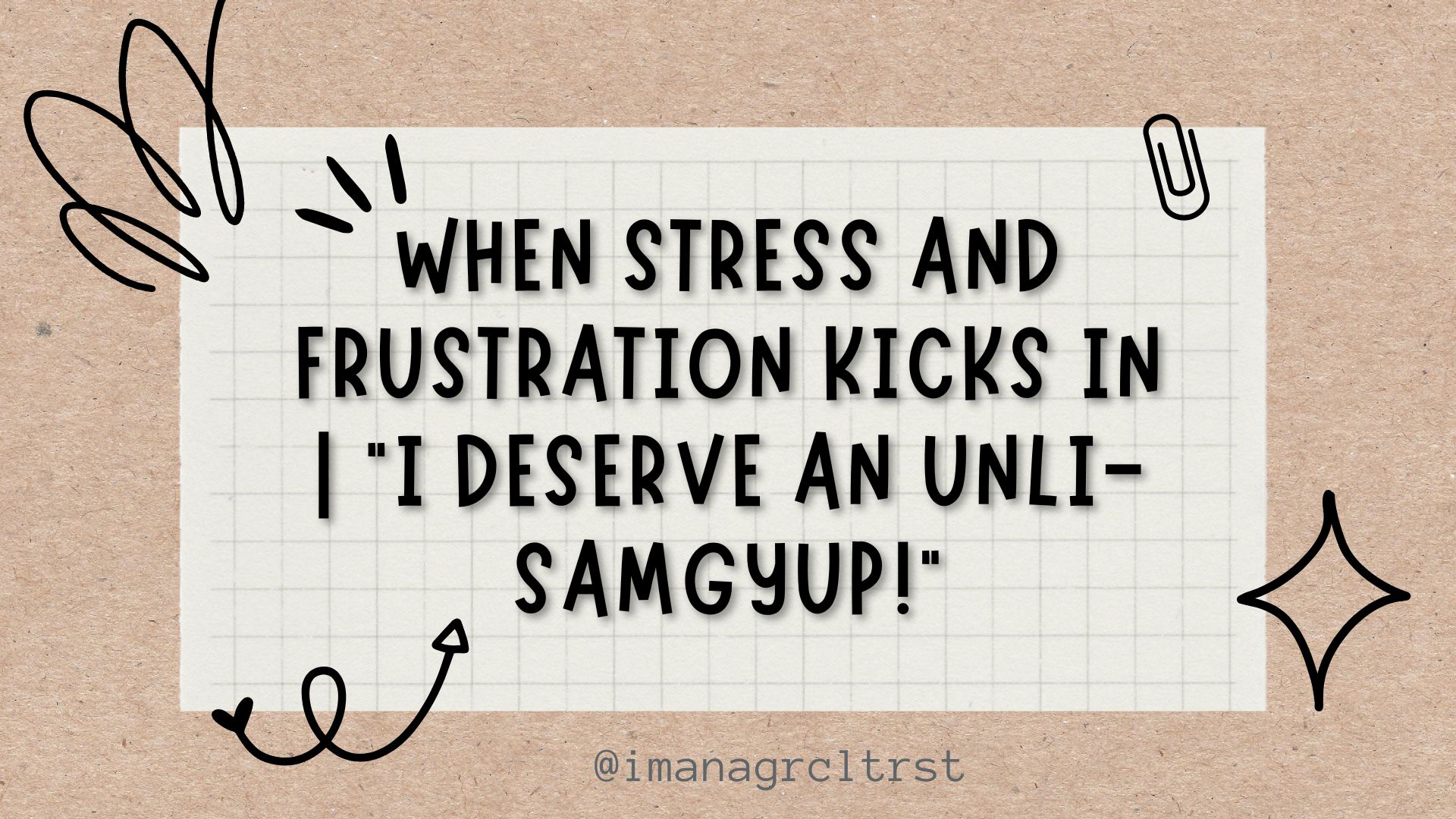 ARTICLE NO. 144 OF 2022
TITLE: <When Stress And Frustration Kicks In | "I Deserve An Unli-samgyup!">
DATE OF PUBLISHING: <NOVEMBER 06, 2022>
If someone will ask this question to me ...
"As a Bachelor of Science in Agriculture student, what is the toxic saying that you don't like to here?"
It will always be the ...
Whaaaatt? Tanim-tanim or simply "mere planting"? If that's the case, why most of the students extends their supposedly 4-years in college? Or let's just say: "why students are crying over a simple reason of 'namatay 'yung tanim ko'?" Why? Simply because BS Agriculture isn't just all about planting itself. It's a field wherein an individual won't learn everything even if he/she is already a Doctorate Degree holder. No! It's not how simple as many people thinks.
Just look at this photo below. As it is illustrated, a mass of people see agriculture and its related-courses as plainly "planting." Well, in fact? It should not be planting, it must be "cultivation." These two words are way too different and each do serves their purposes.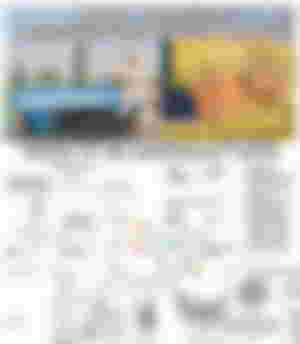 📷 Source: Agriculture Memes
Do every people know the Nitrogen Cycle? How about Krebs Cycle? Do everyone know the difference of "dirt" and "soil", as general? Guess what? Not every weeds are grasses. And, who knows? Maybe we thought that it's only a black spots in our crops' leaves or fruits but it can be a disease that can further spread and cause an outbreak. Or worst, an epidemic.
What I want to imply in this part is to break the stigma of downgrading BS Agriculture and agriculture as a whole just because of a toxic thinking of it being an easy-peasy.
---
This week (October 31-November 06) had been so exhausting, both physically & mentally, to me. Why? I got to do numerous paperworks, planned out & perform series of laboratory activities (e.g. crop cultivation and experiments). Above all, this certain task drained my energy & tested how patient I could be. What is it? None other than ...
To understand more, let me briefly define what do 'maggots ligation' means:
" ... adhere to test the pupation process of a maggots (i.e. fly). By blocking out their hormones (by tying), they could molt or pupate, partially."
This individual experiment was announced by 10.24.2022 during our Practical Examination in General Physiology and Toxicology Lab.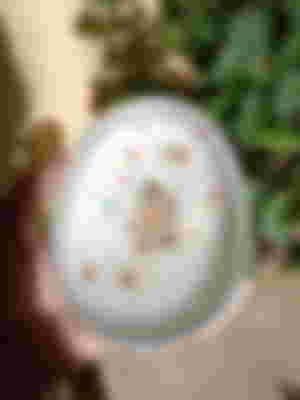 Before the ligation, rearing (growing) of larvae must be done first. It is easy, yes! Just bear with the medium's stinky smell.
In here, I uses multiple mediums such as:
Fish, specifically galunggong;

Raw and cooked rice.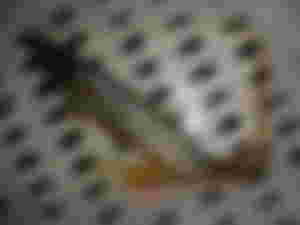 Apparently, different types of mold were only formed in rice. No any visible existence of larvae. Good thing that I have a fish here ~ however, its stinky smell keeps reeking around the house. Smells so nabubulok!
By the morning of 10.31.2022 (Monday), I harvested the reared maggots in the fish. Gosh! I literally vomited due to its pungent smell.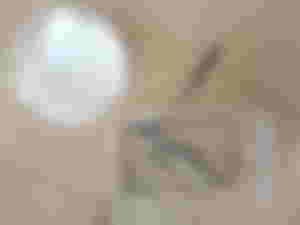 Sadly, my maggots died on the next day. Huhu! But, here's a good news. My ex-crushie called via Messenger on the afternoon (same day) and so, I said my problem. By that time, my problem is solved as he will lend me his maggots. Yeyyy!
On the afternoon of 11.02.2022, we met in the town proper just for this creatures. By the next day, I started ligating the maggots. Here's the other materials that I need:
24-pieces of containers with moistened tissues;

Forceps, dissecting scissor, thread.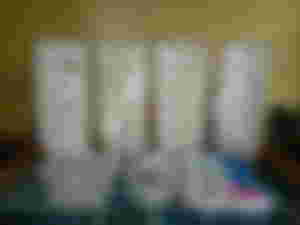 Started: Exactly 2:10PM

Ended: 7:17PM.
When my siblings arrived from school around 4:30PM, I asked them to help me because my back & neck begins to ache. Of course, I taught them how to properly do it. At first, they feel creeps especially my sister. But, look! They ended up enjoying & asking for more.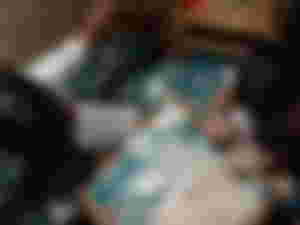 Me be like: "I won't no longer wander if they'll pursue the same course in college."
This experiment with a scientific-based paper really tested my patience. Why? There's this aspect that made me feel so frustrated to the point that I wanna cry na.
Therefore, how could I observe their pupation or how they would pupate if they keep on escaping? Huhuhu! Imagine, kakatali ko lang sa kanila then after a few minutes, nakawala na naman sila.
So this morning, I re-tie them and in the end? I got so pissed & frustrated. Hence, if they escape again? I'll just add it up to my research paper.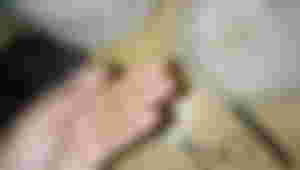 Calling out @carisdaneym2, beke nemen. 🙇🏻‍♀️
---
For more chitchats, feel free to reach me out via:
Or communicate with me in my socials:

---
LOVE LOTSSS!
Sponsors of imanagrcltrst