10.23.22: "Got My First 0.1 BCH In Noise.app!"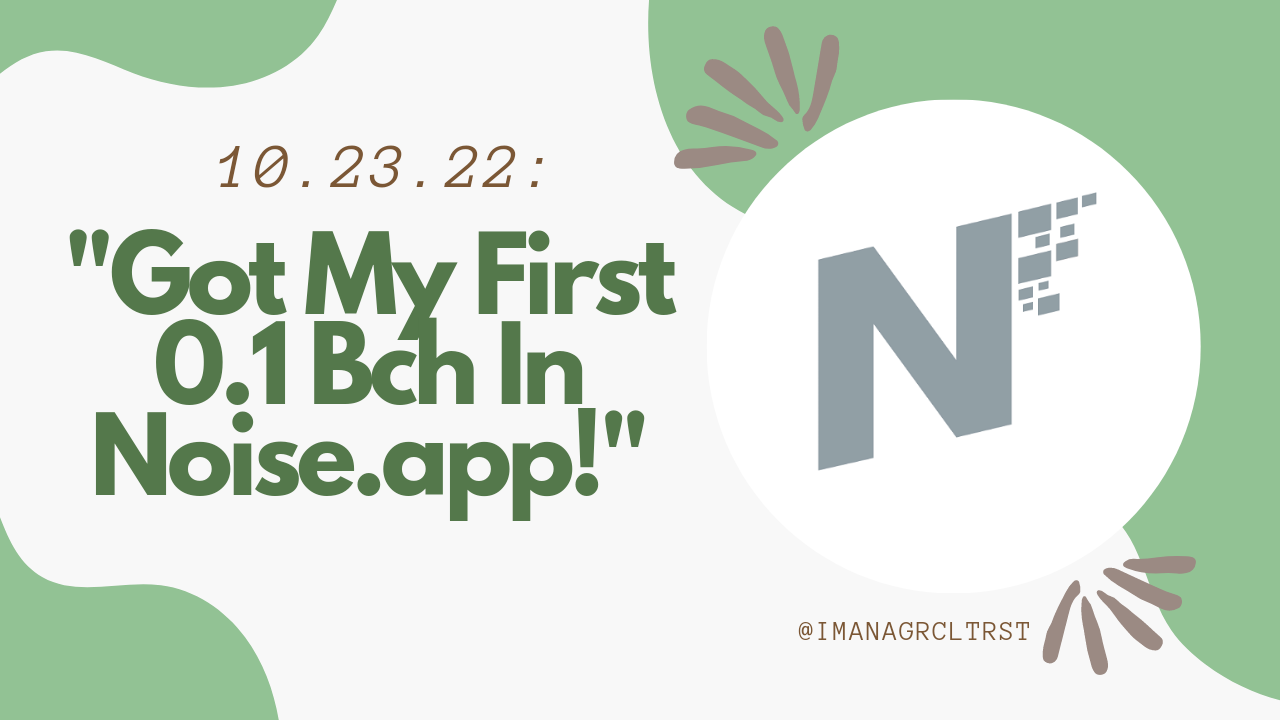 ARTICLE NO. 140 OF 2022
TITLE: <10/23/22: "Got My First 0.1 BCH In Noise.app!">
DATE OF PUBLISHING: <OCTOBER 25, 2022>
Each day, attaining a great progress is my goal. As it was achieved in a day-to-day basis, it will lead me to only one thing: "bigger outcomes and collectively, unlocked goals."
This is similar to what this Anonymous personality has said: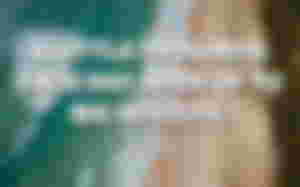 📷 Source: Qoutespedia.org
---
Noise.app is available both as a website and a software application. However, other users who wants to create an account in dot app isn't allowed to do so. Not unless you are given a link from those "already-registered-users", like me.
If you aren't yet joined the hype, feel free to use my invite link which is attached below:
In other ways, follow this simple instructions as you opted to use the released application:
Step 1: Click this "three lines."

Step 2: As you clicked the "three lines", you will see this. Just tap the "Get in on Google Play" and be redirected to your Google Play Store application.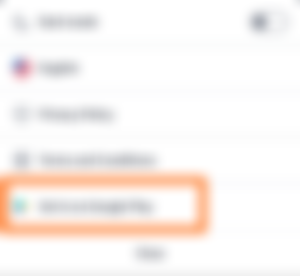 Step 3: Install and you can now start browsing using the application.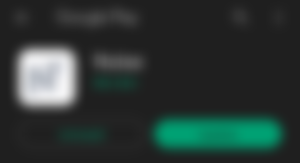 Or you can just simply click this link to be quickly redirected in Google Play Store:
---
Similar to how I started in noise.cash and read.cash almost 2-years ago, I begin with "0." Zero contents, subscribers, reactors & commentors. Also, "$0.00 earnings."
Until the number of subscribers starts to grow from 0 to 4, on the same night that I created my account.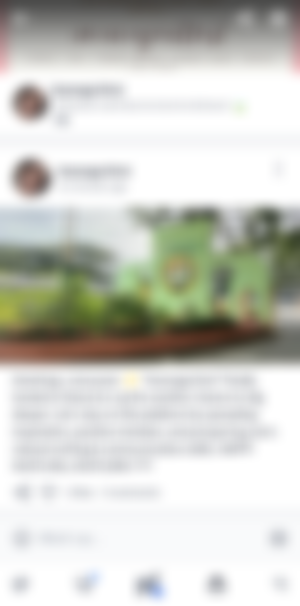 And on the following day, my supporters had reached 2-digits. Which basically made me oh-so happy!
At the beginning, "earnings" isn't yet established by the developers. Until the last week of September, users are now eligible to get some earnings through the "donations" coming from random & unknown noise.app users.
At first, I ain't aware that I am already receiving a few of BCH satoshi. Not until I saw a certain post in noise.cash about her, receiving her's. That's when I realized that I've been having mine, unaware.
To be able to easily monitor every BCH that I am receiving, I created a wallet for noise.app in bitcoin.com. And, here's some of what I received by 09.28.22.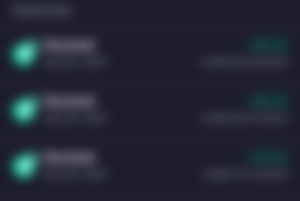 This progress in my new journey of blogging had boosted my eagerness to maintain my activeness both in creating short posts & upon interacting with my fellow bloggers.
Gained hundreds of followers whom became my greatest supporters. From "zero" to "320", as of 6:52 AM today.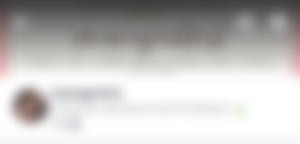 Progress in BCH accumulation. From "0 BCH" to "0.12+ BCH", as of 7:36AM today.

As needs & expenses piled up everyday, so does the "motivations" to pursue every opportunities for us to be able to hustle.
---
For more chitchats, feel free to reach me out via:
Or communicate with me in my socials:

---
LOVE LOTSSS!
Sponsors of imanagrcltrst