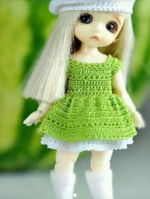 Note: I am posting this BCH earning of mine to remind myself that I can reach my desired goals and also to motivate and inspire myself to do better each day. Though I am not holding this amount on my wallet today I am grateful for the opportunity that noise.cash has shared with everyone especially a full-time mom like me. I was also grateful to all people who made these two great successful platforms.
I started in noise.cash on the first week of January. At first, I don't know how the platform works. I observed the users and I saw most of the posts are some popular quotes I have read online and so I followed what they did. I copy-paste some quotes online and post them there. As soon as I posted it, I saw that my bell turned red and as I click the notification I was happy that someone tips me. Even if it was just a small amount, I am already happy with It. "Every cents counts"- that is what I always told myself. (Now I am not copy-pasting from the internet anymore, I am sharing my daily life and some thoughts. I learned a lesson already when I was marked as not eligible to receive tips.)

This was my very first converted BCH. As soon as I received my noise.cash earnings on my wallet, I immediately converted it into peso. I don't know how important it is to hold my bch earnings before. I joined noise.cash without proper knowledge about some crypto but as I became an old user in noise.cash, I learned how to hold and sell it when the price of the bch goes up.

On my first month in noise.cash I only receive a small number of tips but I was contented with it. After two weeks I have accumulated 1000 pesos already. Hubby then told me to withdraw my earnings to buy for some needs at home and so I did and that was my very first cash out from the day I created my coins.ph wallet.

In my second month, I knew many users already and this time I also got bigger tips. I hold my earnings for two weeks and after I converted my bch worth of 1000 pesos only. This was my largest bch conversion as a two old month user in noise.cash.
From that day, I was inspired and I have always been active in noise.cash.





This is my top five biggest conversions on my 7-month journey in noise.cash. Many things happened, sometimes I don't receive free tips but whenever I posted something my friends still support me even if I can't return the blessings that they give.

We used it to buy some necessities at home especially if we run out of budget. Having extra income is a great help when we don't have pocket money anymore.

I remember this was the time that I asked hubby to buy me a new cellphone because my old phone was corrupted and it's not functioning well. I asked him to buy the cellphone with the lowest price that was available at that time. I don't want to buy those expensive phones just a simple one that will be used to surf the internet will do.

I used this to pay for the workbook for my youngest. It's a workbook for kids who start to write. Tracing letters, numbers, and shapes.

Hubby tried playing the online sabong. He asked me to let him borrow money from my earnings and so I did but he stopped betting after he loses 1500 pesos and until now he wasn't back into it. He was disappointed with his losses. Good thing he realized that he was wasting time on that site.

After many months of earning in noise.cash, I decided to send money for my grandmother's milk. This was the first money I sent to my sister for my grandmother and after two weeks I send them another money to buy my grandmother's medicine and milk too. But today I stopped sending because we are still experiencing some financial problems but hopefully if I can earn much in the future I will send money to her again.

We used my earnings to buy load for our sim cards. Since I started to noise.cash, I always make sure that I have a data connection so I could visit my account always.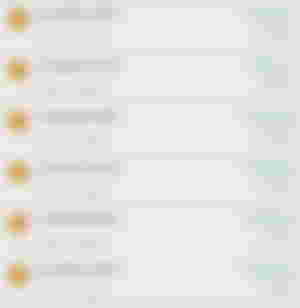 Not all BCH conversions would be stated here. Just those big conversions, the ones with smaller ones are just on my gallery. I have screenshot my wallet history from January until July and I have 65 screenshots all in all. My August earnings are still in my wallet today. I am holding it for now.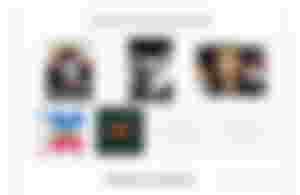 These are my generous sponsors. You can visit their wonderful articles too.
Thank you to my upvoters, commenters, and those who take the time to read my articles. I always appreciate all your efforts.