KyoChon "Future" Spicy Nugget Combo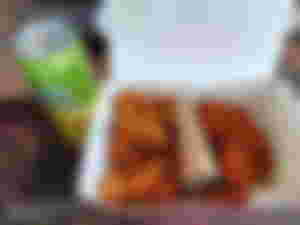 Today while looking at what food to order for dinner on grabfood app, I notice KyoChon, a restaurant specializing in Korean fried chicken have a new item on their menu.
They are also getting on the trend of vegetarian food by offering vegetarian nugget. I decided to order the "Future" Spicy Nugget Combo which priced at RM20.90 on grabfood.
The combo set come with 6 spicy vegetarian nuggets, wedges and a can of drink.
The nuggets feel like real meat but I still prefer the real chicken nugget. In terms of spiciness, it is very spicy for me because I not the type that like spicy food.