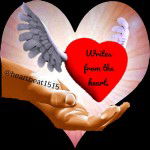 @JonicaBradley is giving the challenge to write about similarities for the previous week but I still would like to write about it. She once meets a 125 years old woman in Laos and that is pretty amazing in my opinion. I never met one before but I did meet a person who almost reached the age of 100.
Read here for the original announcement.
There is a proverb in the Malay language saying, 'Rambut sama hitam tetapi hati lain-lain'.
In general, it means, even though we have the same colour of hair, it does not mean that our heart feels the same. As for direct translation, 'Hair equally black but different heart'.
Human, in general, are the same species as Homo Sapiens. Though we are all human, our judgement, opinion, like and dislike varies individually.
For examples, an identical twin. They might look the same physically but their personality could be different. One can be someone who spends time in a library studying most of the time and the other can be spending their time with outdoors activity. One can dream to be a doctor and another wish to be a professional coach. Their similarity is that they both have a dream.
Human is different individuals and each is special in their way but somehow there are a few similarities in my opinion.
Firstly, we are born to die and none of us knows exactly the day that we die.
The interesting things about life are that it can end anytime but somehow we can choose to live longer or end it quickly. To live longer we can try to eliminate the possibility of early death such as poor health. It will be different if we are born with a congenital disease but we still can choose whether to live to our fullest or to waste time and regret later.
For example, smoking can lead to bad health and probably it will reduce our life span. Therefore we should avoid it but still, some decide to continue because of the pleasure. It is their decision.
Secondly, we have the will to survive.
Everyone will work hard to get a better living. Perhaps there is a few that does not have the will to survive but then there will be someone that will help them to survive.
Thirdly, the will to lend a hand whenever it is possible.
It is included those who are often considered as doing small things like bringing a stray cat home and giving it a home. In that cat eyes, that person is its saviour.
To protect ourselves.
Contrary to the things we said or do, even though we said we do not care, I believe that each of us has our protective measure regarding our feelings and comfortability. Each of us wishes for the best thing to happen to ourselves. Nobody wants to get hurt.
We will tend to do things that make us feel safe. We will get away from things that make us hurt. Don't you?
Currently, we are all alive. That is one of our similarity inside this platform. We all come here with the hope to get something.
Some wish for an income, to have extra money, to invest and personal needs. We might have different purposes but it does not vary much.
Less than we realize.
Despite our differences, we are almost the same. The same human that wants to live a better life. The same human that cannot run away from troubles. The same human that can decide all of it by ourselves.
This is only a burst of personal opinion. This is a similarity in my opinion.