Hydroponic Salad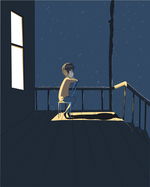 Age requires humans to be more creative in fulfilling life in this world. After the pandemic hit, many lessons were learned from the turmoil of the world. Even working from home requires people to be able to earn income from business and work. With the problems that occur so that various ways continue to be done to work from home. this is the creative form of humans in processing small agricultural resources that can meet family needs by growing vegetables using the hydroponic method.
Vegetable salad is often the pride of people who like vegetarians because it has a high vitamin content. Lettuce is a vegetable that is suitable for meeting the body's fluid needs. So lettuce is paired with grilled meat for a fresh sensation. Not only gives a fresh sensation, lettuce also has many health benefits. Lettuce is a vegetable that contains antioxidants and vitamin C. These ingredients make lettuce a vegetable that is able to ward off free radicals. In addition, lettuce also contains vitamin A which is good for eye health.
So that we can get results from this lettuce plant, follow the method I share below:
The initial way that we must prepare is the installation of a water pipe that will be a planting medium for the continuation of vegetable growth.
Prepare plant pots, wicks, and planting media.

Attach the flannel wick to the pot with the length of the wick adjusted.

Then, carefully open the seedling polybag. Make sure the lettuce seeds are not damaged or broken.

Put the seeds in the pot and fill the pot with planting media until it is full.

Make a sufficient hydroponic nutrient solution with a low dose. If the lettuce seeds have been planted in pots, immediately place the pots in the container.

Then, place the newly planted hydroponic lettuce in the shade for 2-3 days to adapt first.

Do not forget to always dry in the sun in the morning.
Hydroponic Lettuce Harvest
Day 32-33, the lettuce leaves are large and wide, already meeting the standard size. This means that the lettuce is ready to be harvested. Usually, the lettuce harvest period is when it is 35-40 days old. However, harvesting is still tailored to your needs. If you plant yourself, harvesting can be done when it has entered the age of 30 days.
Note: Lettuce should not be left too old because it will produce a bitter taste. When harvested, lettuce can be easily removed from the pot. This green vegetable is ready to use with its fresh and healthy leaves.
I hope this can help make ends meet and become a source of income. no need to use a large area but use the home page.
Good luck!