Economic Problems Affect Prostitution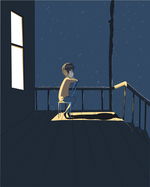 Suffering and inequality in social life has become a disease in human life in the world, different life backgrounds encourage people to seek a better life even if it has to be in the wrong way.
The digital age has proven that humans can get results from working by using buttons and fingers but not positive actions but negative actions.
Economic influence
money makes us live and can make us blind, when the economy becomes a problem life feels empty, such as not having a life, lack of food, not being able to exist in the media, being bullied and feeling inferior, even to the point of committing suicide. Consciously or not, we live in an era of identity competition. who is better?
Prostitution is the main choice
When a person realizes that he has attractiveness and physical advantages in the form of beauty and good looks, these advantages become a weapon to overcome economic life. posting to the media in clothes that appeal to men, making them a target for such high prices. money comes in the blink of an eye, it only takes a few hours of economic life to change.
Identity price
Is this just a trend with today's progress that many people are looking for to live negatively. but behind all that is an internal problem, people don't want to be stepped on and insulted by people because they are poor, compete to buy expensive things such as cars, jewelry and so on... and also divorce problems because their partners are not happy and satisfied.
Evidence from experience
I have life experience, when I worked in a church organization, for humanitarian services for people's economic problems and it was my job to interview someone who was directly involved in the world of prostitution. After searching for information, I got a chance to meet this woman in person somewhere. After telling a long story with each self-introduction, then I asked...
Me: why did you get into a business like this?

Woman: I have no other job.

Me: do your parents know about your job?

Woman : No, but I feel sorry for my mother who can no longer support the family.

Me: did you guys run out of food?

Woman : Yes, we often have problems not being able to eat.

Me: do you have any friends in common with you?

Woman : Yes, I also have friends who work like this and most of them enter this business because of economic problems and some because of addiction.
I also feel sorry for this woman's story. After my interview ended I gave a bit of advice and the sin of doing something like this. I hope he can get a decent and decent job. From this conclusion, it must be said that economic problems are the starting point for someone to enter into this illicit business.
What is our role like this problem? so much prostitution that occurs and is often the subject of public discussion. the media never stops with the news of prostitution from low to high. that's what was revealed. but what has not been revealed?
work properly and correctly 
so that we are blessed by the almighty. 
and life is always filled with happiness. 
Every problem in life has a solution, 
not in a negative way, 
but in a positive way.