I had just finished school, completed my job applications on the condition of leaving a CV wherever I could think of, and put myself on hold. At that time, I received a seasonal job offer other than the department I had completed, I accepted the offer with the thought of being temporary and started the job, the job was not progressing as we were told at first, it almost interferes with our going to the toilet, our needs such as rest and break are either not made available or we do not need water and similar needs, was counted.
We were being used like working slaves, some of us had left in the first week, winter was about to begin. It might be November, I guess, because my need for work and money was high, I was putting up with this disgrace, somehow we completed the first month and the first salaries were deposited in our account.
A week after the first salaries were deposited in our account, I got a message from my bank, the content of the message was that I could use a loan up to 10 salaries and the repayment would be 36 months in monthly installments. At first I didn't think much about it but I was surprised, I was working in a temporary seasonal job, I thought it might be a wrong message, how can I get a loan offer for 10 salary?
When I was working the next day, I was offered to complete another job that had nothing to do with the job I was doing while I was having my lunch, and my answer was; alright, i'll eat my food as i eat it, although it's okay, my meal was left unfinished when I received the command "right away!". Even though I didn't show it, I was very angry about this, but I kept my calm and made a new plan that night, I put that plan into action the next morning.
Here lay the foundation for my greatest success in life.
I couldn't quit right away, because if I did, the plan would be over before it even started. I asked for a few hours off, saying that I was sick at the place where I worked and that I had to go to the hospital. This was my first lie at work, sorry but I had to do this. I went to my bank and showed the message I received and said that I wanted to use the loan, I made the necessary loan applications and was told to wait for it to be approved. Even though I started my plan, where and how I would use the money I had not yet formed in my mind.
At that time, I was lighting a cigarette, thinking on the sidewalk, and I heard my phone's message tone, the incoming message was from my bank;
Your loan application numbered xxxx has been approved, deposited to your bank account numbered xxxxx, thank you for choosing us.
Ahahaha, I was relieved with a smile that everyone around me could hear, and I remember saying to myself, "I really thank you."
I transferred the money to my account at another bank and went back to my workplace. I gathered my things and confronted the foreman who told us what to do, thanked him for his interest and relevance so far, and left the job saying that the job and the workplace conditions were not suitable for me. It would be so disorderly when leaving a workplace where disorder is already at the highest level.
The olive harvest season had just begun, I went to my village and stayed alone for a few days in my family's house there. I'm still doing this, I've posted pictures of noise from my village and the house in the village before. During the few days I stayed in the village, I learned the difference between the purchase price of olives collected in olive groves and the price difference between selling olives by making olive oil.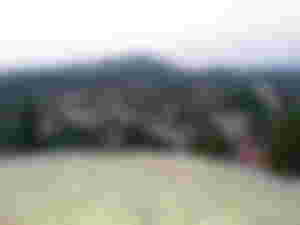 This is my village, I have a house and a garden there, but I do not live there. I only visit sometimes to relax and clear my head.
That night, I said to myself "yes, this is my new job", the next day I talked to a few people who wanted to sell the olives in their garden and we agreed on the price with one of them. While others made promises to pay the money in a month or a few weeks, I assured myself that I would pay the money up front.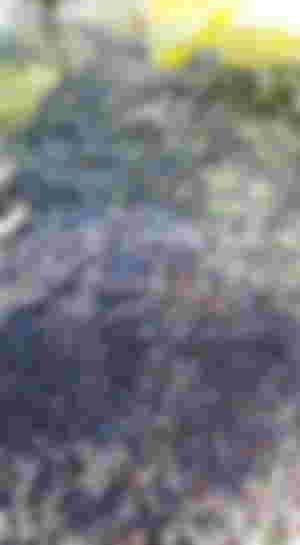 I bought all the olives that were ready in the garden, but orally because we don't know their weight yet. Since I did not have a vehicle to carry them, I rented a transport vehicle and carried all the olives to the olive oil factory, where we weighed their weight before they were crushed to make olive oil, there were around 5 tons of olives. Almost all of the credit I received was spent on the person I bought the olives and the person I hired the transport vehicle, but that's okay. Now the olives have started to be squeezed and turned into olive oil, since I transport the olives with my own means, the factory works with a share of 8%. In other words, 8% of the olive oil produced will belong to the factory.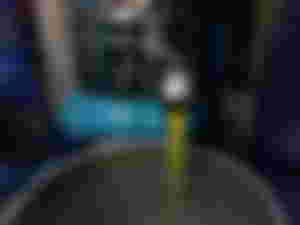 All the trades are over and the result is great, 30% profit after all expenses are paid. Can you imagine? I increased the credit I received by 30% in 2 days, actually the real reason why the earnings were so good was that I was lucky because the yield was very good when olives were turned into olive oil. Normally, 1 kilo of olive oil is obtained in 5 kilos of olives, while I bought 1 kilo of olive oil in 4 kilos of olives in the olives I bought.
Later on, I bought new olives, moreover, since I always take them to the same factory, I reduced the 8% share of the factory to 6% by bargaining.
Now that I was a trader, I was constantly buying and selling it by turning it into olive oil. I bought my first vehicle, then another and a tractor. There were returns from the places I applied for, but I was rejecting all of them. Why should I accept? I was my own boss. The olive is over, the pine cone has started, it's over, the peach season has come. After peach, tomato, thyme and bay, the product range I bought and sold expanded.
Now I was just the boss of my own business and I was making a profit by picking up seasonal and seasonally harvested products and moving them to another location. Of course, it happens when I lose, being a trader has risks, you may not always get the desired yield from every product. These were the risks of my job, as in every job, I loved my job and did it while having fun. As for the loan I used at the beginning, I thanked the bank by paying the full amount one and a half years before the end of the loan period. They provided me with the capital in the business I had.
The first article I read this morning was @MJAYTECH, it created a little contest there. I've seen similar writing contests on read.cash before, but I've never participated in any. His request to write about "What is your greatest achievement in life so far?" appealed to me and I agreed. I hope I was enough to meet your criteria, I found it worth sharing in this story as my success and success has completely changed my life. If you want to participate in the competition or read the dear @MJAYTECH article, click here.
Thank you for reading.