Visiting Colourful Brighton Part II
Good day beautiful readers and as promised, here is part II of my Brighton Chronicles. Today I will be focusing on the art and graffiti culture of Brighton. Art, murals, and graffitis is a topic I do love so much as I am a collector of murals and graffiti photos. It is one of the things I look for when I travel and I have heaps of photo galleries dedicated for them.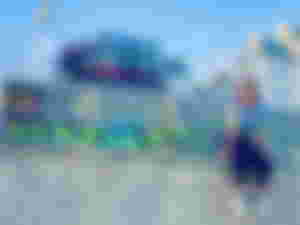 Brighton is teeming with art. One of the reason for that is it's relaxed lovely seaside atmosphere and its free thinking and inclusive culture. Another reason would be the presence of two popular universities, the University of Sussex and the University of Brighton, both with great art program. It is also home to the Brighton Institute of Modern Music, as well as, a lot of foreign language schools which brings in more diversity. These and a few other reasons, draw more creative workers and businesses to the city.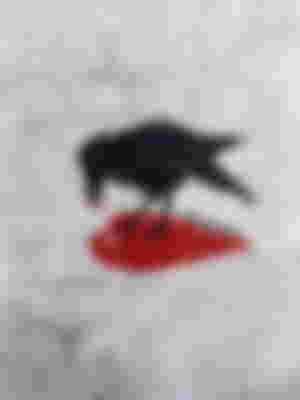 So let's jump on to the artworks that caught my eye during my visits there. Please forgive me in advance, if some of them I cannot give a more in-depth description of, as I am not a very good map and also I usually just wander around places and find random things.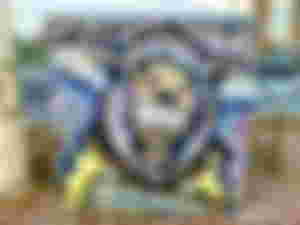 A couple of steps from Brighton train station, in Trafalgar Street, is the legendary pub called The Prince Albert. This pub used to be a three-storey town house erected in the late 1840s and was later on converted into a pub and music gig venue in the 1860s. This pub became really famous for its mural wall comprising of over 20 famous people, mostly of deceased musicians.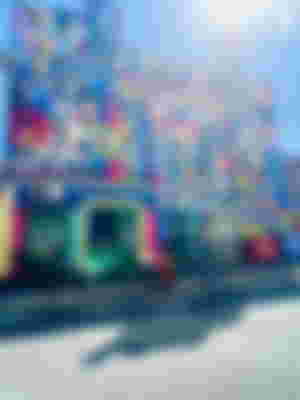 It is also known for its Banksy stencil artwork called "Kissing Coppers" depicting two British Policemen kissing. This art piece caused so much stir that the original was vandalised several times making the owner finally sell it for almost 600,000 $. To this day, a replica stands in its lieu. Bansky, is a very well known activist and provocative street artist all over the world, this piece sure measured up to public expectations .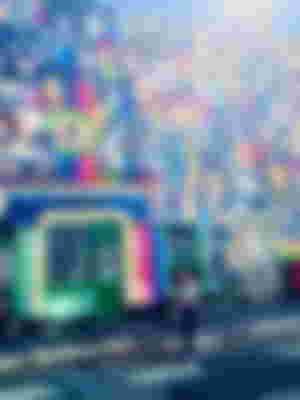 I stumbled across this massive mural whilst walking by the 17_grams coffee shop at Hanningtons Lane and I fell in love with it like a proper fan-girl. I grew up watching and reading Alice in The Wonderland by Lewis Carroll and this just brings back a lot of childhood memories. Apparently the famous author enjoyed spending summers in Brighton.
This beautiful work was created by an artist called Eelus.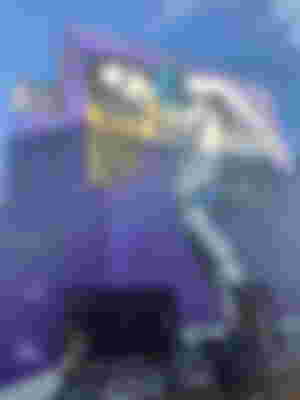 If you walk around Brighton you will see a lot of orangutan murals. These are done by artist, Amy Kelly-Miller for the International Animal Rescue in support to their feat to raise awareness of orangutan's diminishing numbers and loss of habitat. These murals are really a great way to advertise a cause as it is very eye catching and also adorable it really does pull the heart strings.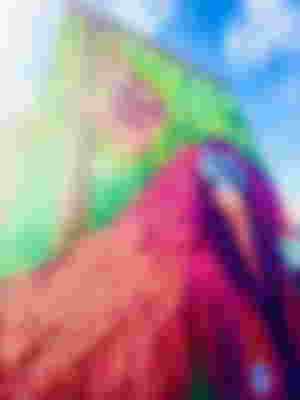 These murals are in the walls of Middle Street Primary School, which is a good spot as children tend to be curious creatures and also quite good promoters and advocate for nature and wildlife. It sparks environmental discussions in the classrooms and also at home.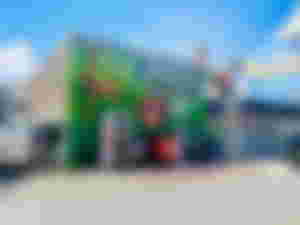 There may be some orangutans I didn't catch but I hope these ones made you smile and also made you think of them more and the perilous situation they are in. And hopefully we can advocate for them too.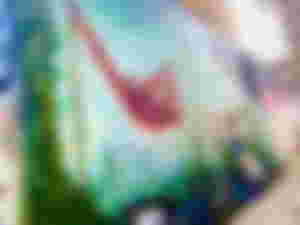 Unfortunately, I am rambling on too much again and have to end our little art tour. There are more amazing artworks to see in Brighton and hence I do encourage art lovers to visit this city. I truly hope you enjoyed this one as much as I enjoyed writing this. I may have a follow-up post as I realised my graffiti album is quite overflowing. 😂