Meal at Otto and A Lovely Pink Sunset

Hello lovely readers! This post will be just a little personal blog and tribute to my amazing boyfriend, the good food at Otto, and the exuberance of mother nature. Yesterday, my lovely boyfriend, Andre, was insisting we go out for dinner instead of cooking in. I guess he was just sick of my cooking at this point. I was really feeling lazy and demotivated to go out but he insisted and won as we also needed to do some groceries an it was pretty much on the way.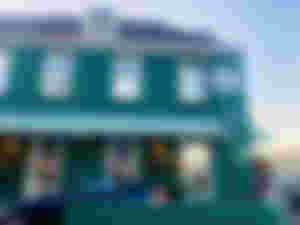 We decided to walk 30 minutes to eat at Otto Italian Kitchen and Social Eating. We were lucky because there was a spot for an impromptu reservation booking at 18:00 which was not very frequent as they are almost always fully booked. My boyfriend is very Italian so I get to enjoy Italian Cuisine a lot. A big "YAY!" for that. Otto Italian Kitchen is an authentic pizzeria and bakery inspired by owners' childhood memories of their home town Naples. Owned and ran by Italians, it is definitely authentic right, my very picky boyfriend would attest to that! They serve the finest artisan Italian cuisine and Italian comfort food in Guernsey!
For starters we ordered a "tagliere" for 2 which is the Italian version of a charcuterie board with assortment of cured meats, fruits, nuts, bread, and cheeses. We enjoyed it a lot, as it was just a feast of different flavours. We did try to eat the fruit in between the meats and the cheeses to cleanse our palate and make us appreciate all the different tastes it offers. For our second plate, we ordered another starter because I am so in love with the Italian dish called "arancini" which is an Italian rice ball that originated from Sicily which are stuffed, coated with bread crumbs, and deep fried.
For our final dish, we ordered the pizza of the day on the special menu which was slathered with tomato sauce, mozzarella and wild boar ragout! It is quite an unusual pizza flavour as this flavouring is mostly used for pasta so we got quite curious. We didn't regret our decision as it was so "perfetta!" I cannot emphasise it more. We somehow managed to finish everything but we had to forego the dessert as we were already extremely full.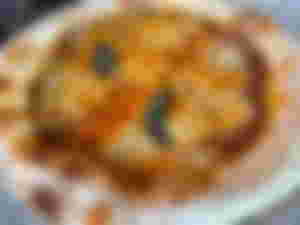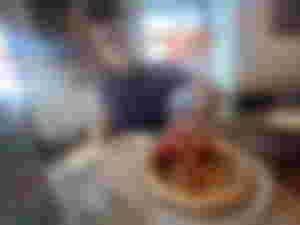 We finished eating just in time for the sunset at St. George Esplanade overlooking the sea front, which was just right outside the restaurant. We sat on a wall and watched it for a bit before the cold started kicking in and we had to retreat.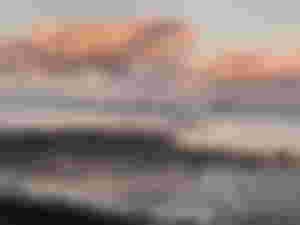 In summation, I had a really amazing day yesterday and so I missed out on writing my daily article. It couldn't be any more perfect than that! But I always say that when I spend quality time with someone special. That's all for now! Happy weekend! x