Bitcoin Cash on Hive?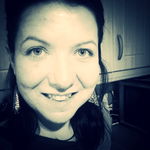 Wednesday, 4th of January 2023
I don't know about you, but I find it much easier to write after I had a good sleep. Yesterday I was seriously considering going home early from work, as my eyes wouldn't want to stay open. Needless to say that my concentration was very poor too. I've had an amazing time celebrating NYE with friends, but as a consequence, I only had a total of 6 hours of sleep over the 2 nights of partying till the morning.
I was in 10 hours debt to my sleep God and knowing my relationship with him, I knew I will have to pay some of it back sooner or later. I slept around 11 hours (so 3 hours paid back) on Sunday night and 8 hours on Monday night. I hoped we'll be even, but once I arrived at work, half asleep, I knew I have some more sleeping to do.
So yesterday I went to sleep right after my dinner (and desert), which was at 7:30pm. I had almost 11 hours of solid sleep (another 3hours paid back) and although I am still theoretically in 6 hours of sleep debt, I think the rest of it might be forgiven due to the fact that I was fasting on Friday and Saturday day and night (expect coffees and alcohol 😜). I find that when I eat less I also need to sleep less, as my body is not over burdened by digestion.
Now that I had a good sleep I find it really easy to concentrate and I write with ease. In fact this is the third article I am writing today and the words just flow so easily. Writing and article and publishing an article are 2 different things in my dictionary at least. Those 3 articles still need editing and adding pictures or break before I can press that 'Publish' button.

I know many of you publish on various platforms apart from read.cash, especially with recent developments and the departure of Rusty. Some post on Publish.Ox, some on Medium, some on Hive and probably a few other platforms that I haven't explored/heard about.
My platform of choice and a GAME CHANGER of 2022 is Hive. In Hive I have met many kindred souls as well as found countless crypto opportunities. The abundance of communities to post in and interact with is overwhelming, so is the amount of P2E games you can play as well as second later tokens circulating in Hive ecosystem.
Back in 2021, when I created my first Hive account, this complex ecosystem was simply too much for me to wrap my head around. I was still a crypto noob and 2022 has proven to me that I will continue to be a crypto noob for a very long time.
I don't know, maybe crypto noob is not exactly the right word for it. Maybe a crypto beginner would suit me better. After all, if I talk to any of my non-crypto friends, they still think I speak Chinese and that I am some sort of crypto guru 🤣🤣🤣 In their eyes and in comparison to their 0 knowledge, my beginner knowledge sounds like a lot. I mean, I know a little bit of a jargon and the meaning behind a few abbreviations like DEX, CEX, DeFi, staking, pool, LP, NFT. It sounds impressive to someone who knows absolutely nothing about crypto.
A crypto beginner it is! And here I will stay for as long as it takes me to buy my first Tesla with my crypto earnings ;) No more overestimating of my place in the cryptoverse. I am a crypto beginner and I learn more about crypto every single day.

What I have learned recently is that there is SWAP.BCH token on Hive which is pegged to our beloved Bitcoin Cash. Did you guy know about it? I have learned about this token by reading a post by someone who ventured into noise.app and later we had a little interaction going on in his comment section.
I was surprised to have met someone I haven't already known in noise/read apps on Hive. It seems that he was introduced to noise.app by someone on Hive and ventured out to noise after being on Hive for a few years. Usually I meet people the other way round. First in one of the 3 apps, later I find them (or they find me) on Hive. That person have told me that withdrawing my BCH to Hive wallet was super easy by using SWAP.BCH token as a means of conversion directly into Hive wallet.
At first I was shocked - why would anyone want to exchange their BCH to Hive? Then it hit me - read and noise crowd have mostly first started here and through interaction with BCH they grew to love it and our loyalty is to Bitcoin Cash. Hive ecosystem however is much older and more complex that our cash apps and those who started on Hive (or Steem) are more loyal to Hive and although they venture out to other platforms to earn and network, their currency of choice is actually Hive.

Me? Well, I'm just a little person in the middle. Bitcoin Cash is and forever will be my first cryptocurrency love of my life. We all remember our first love, although not all of us are married and spend the rest of their lives with their first love.
Bitcoin Cash is in my opinion the closest to Satoshi's idea of Bitcoin. Therefore I will continue growing my Bitcoin Cash bag. I will however be exploring more chains to see if there are other interesting coins and tokens around. After all, nobody should be keeping all their eggs in one basket. Learning about SWAP.HIVE on Hive was very beneficial. Now I know I can always convert my surplus HBD into BCH and sent it to my BCH wallet. It's good to explore all that we are able to explore, as we just never know what we can find.

Until next time 💙