HODL Reminder
Remember that bitcoin and the crypto ecosystem is a complete replacement of all financial instruments, all currencies, and banks, and a safe haven. It is not run by any humans, any government, and is a secure worldwide payments and clearing network that performs completely securely 24/7, requires no identity and prevents identity theft and fraud, nobody can stop it, nobody controls it, nobody runs it. One of the most significant advanced in software, and humanity, ever.
Right now, anyone with a low end smartphone and basic internet service (5 dollars a month) can trade, transact, do smart contracts with anyone else in the world for any amount at any time without needing anything else, no accounts, no ID, no permission.
Better, cheaper replacements always win in the end, regardless how much banks and governments will try to stop it.
Crypto is a worldwide currency, with no exchange rates, no remittance services, no wire transfer services, no business hours, no offices or branches needed, no KYC taking many weeks that guarantees personal identity theft and compromises personal safety.
The last time is did a wire transfer (wise.com), it took 3 weeks for KYC giving my complete personal and banking identity documents and history to unknown people in third party companies (virtually guaranteeing identity theft, and putting personal safety at risk) including many phone calls during business hours. Then took 5 days for the transfer to clear after that, It cost 0.5% fee and 0.5% on the exchange rate (so $10 fee for every $1,000). All this for 'money' which is just some digits in a computer and a few simple databases!
Instead, bitcoin is done at any time 24/7, 20 cents for any amount, confirmed in 30 mins, no identity theft possible, no personal safety issue, completely secured and failsafe with unbreakable cryptography.
The modern financial system is a joke of debt via money printing. They pretend it is sophisticated and resilient, but it is all a farce. All governments now force the use of paper as money, absurd system brought into being in 1971. It doesn't take much logical thinking to know this is all a farce. Paper money with no value has been issued since 1971. It is just an experiment, and obviously will never last. Most countries have gone through hyper inflation. The US in next. The whole system is just a few secretly controlled databases, where any amounts can be created or changed by those in control. The US can delete accounts at will, block any payments they want, create any amount of money they want.
Not only is paper money laughable, the whole financial system is laughable. There is no security, money is just database entries changed at any time by secret groups of bankers.
Fraud and identity theft is forced into the system on purpose for complete surveillance. Even bank transaction is available to banks, governments, and sold to anyone paying. The US congress had to instruct the CIA not to change bank account values at will. In the US alone, financial institutions reported 680,000 check frauds in 2022 alone, which is small compared the actual amount that goes unreported. In the US, 1 in 1200 credit card transactions are fraud, and 1 in 2500 accounts are fraudulent. Massive identity theft and credit card thefts are just a normal occurrence, 40 million accounts from Adobe, 45 million from TJ Max, 40 million from Target, 56 millions from Home Depot, etc, etc. The absurd system of giving a merchant all your credit card details, home address, to make a purchase should be illegal in a normal world.
All of this is all impossible with crypto.
Not only is security a farce, the issuance and printing a farce, people can't always get bank accounts, children can't get back accounts, even though government force the use of their paper. A bank account requires identity theft, and reporting that PII identity data to government, and this data is sold to any company that wants it without you knowing. All this is only new in the past 50 years. For thousands of years banks are private institutions storing deposit of deposits representing gold or silver. Banks could not create money, or do liar loans such as the fraud that led to the financial crisis in 2008 and liar loans that US is trying to deal with for student loans. All of these is just simple fraud, where lenders are bailed out by printing money leaving victims without a house or forever paying back student loans their whole life.
Crypto returns all of this to an honest system of accounting and payments.
Sending money is a farce, Banks will only process wires in business hours! and go on holidays!
This is Bitstamp blocking payments due to holidays!!! hahahaha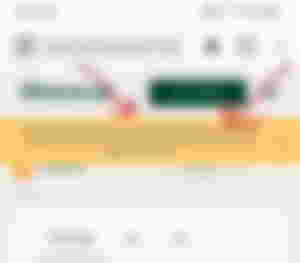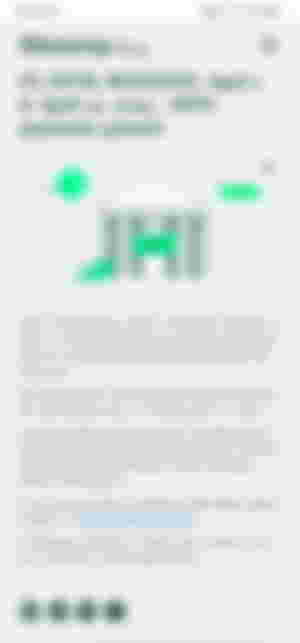 Banks in USA have bill pay, which is 1-5 business days, or a wire for USD $20 - $50, and if there is currency conversation will take 5-15% as fees. Using special wire services like wise to reduce exchange fees is still 5%, it takes weeks to 'verify' identity, verify where the money came from, and report all that governments, and then another week to actually send the money (about 4 weeks expected turn around to send money to someone, while getting identity theft, and all governments, and employees knowing your address, all your bank details, all your contact information, which is then sold to any other company under the table who wants it, including criminals.
Cryptocurrency works 24/7 non stop every day perfectly, no identity theft, noone can block it, no one can restrict accounts, no providing any PII data, can use instantaneous payments, or wait for your chosen number of block confirmations (at most 30 minutes). All this for a fixed fee of around $1 for bitcoin, and less than a cent for others for any amount at any time. You can switch freely between any crypto, BTC for savings, BCH for coffee, litecoin for games, monero for cloud services, etc.
Most of the world depends on US dollars, however US is collapsing.
US produced 50% of world GDP in 1950, now it is 25%.
The BRICS (Brazil, Russia, China, India, South Africa) have far larger economic output on GDP than the whole G7 nations of the western colonialist alliance.
RCEP is by far the largest free trade block in history, accounting for 30% of world population and 30% of world GDP. US is not part of it, neither is Europe, neither is India, or any of Americas at all. it is only south East Asian, and revolves around China.
US now rejects trade, government dictates who can trade with who, and US has dismantled the WTO by blocking all cases by blocking appointment of judges, effectively dismantling it, after putting up trade blockades on China that are all rules illegal by the WTO.
US relies on colonial military control of oil, and forcing the trade of oil dollars, but this is ending. US had to fabricate a pretense, invade Iraq killing a million people for control of Iraq's oil, where all sales and revenue is done and kept at the New York Fed. The same with Libya.
All of the so called US 'allies' have far larger trade and cultural ties with China than US.
US has printed over 1 trillion dollars per year for over 15 years straight just to the pay government bills.
No country is buying US treasury bonds any more, it is all printed. It is the opposite, China and Japan are the largest holders of bonds have been selling and reducing their holdings for 10 years straight. Blinken and Janet Yellen were dispatched to Beijing in June and July desperate to force China to buy US treasuries.
US is a just colonial, and will end just like all the colonial powers before it, since they just revert to ruling by military and hollowing out the middle class for wars. US has declining life expectancy, has had declining real wages since 1970, 100,000 deaths are year from drug overdoses (which they are now blaming on China!), no public health care, has the largest forced labor prison system ever known at 2.2 million people, and relies solely on military for economic gains.
The US economy is smaller than China and Europe in PPP. Each one of the 7 largest Chinese Shipbuilding ports are bigger than the 7 largest US shipbuilding ports combined (a factor well over 20 times the capacity). The same is true for electricity, concrete, etc. China is the largest exporter of cars (overtook japan), the largest importer of cars, the larger maker of cars, the biggest auto market, airport market, train market, etc.
At the end of the day, basic economic fundamentals and principals can't be overturned no matter how much colonialism and wars are fought, the British, French, Dutch, Spanish colonials all found out this.
It is important to keep money as crpyto, not as paper or bank balances. Bitcoin was in the mainstream media over 10 years ago now. Those that bought $10 per month for the past 10 years have the highest returns in any asset class by far. Only bitcoin will survive currency collapses, especially the US dollar.
Rich people, Governments (US, China and all others) cannot just buy up bitcoin, because it is not for sale. The price of bitcoin is just the last traded price for a tiny fraction of bitcoin. Any purchase of bitcoin just pushes the price up, and only a tiny fraction is available on the market. Nobody can buy out bitcoin. Just buying 50btc would exhaust the bitstamp order book and push the price up over 5%. The most powerful governments in the world cannot access it, and cannot control it, and cannot break it, this is the people's money.
Crypto is also nothing like stocks. Stocks are a risky game. Founders can create more stock at any time to dilute it, they can force the sale of stocks you own, management can run the company to the ground, and go out of business, or simply change the voting or stock holding rights at any time. Stock markets create fake stocks for naked short selling.
Bitcoin has none of this, and no humans are involved, it can't be taken from you, can't be diluted, rules can't be changed, and can't be temporarily created for manipulation.
For the first time, the planet has a crypto secure financial system unrelated to any government or human, use it.