My 'Cool' Summer Memories
Can you feel it too? The sun's been so high, scorching hot for the past few days. Here in our hometown, despite the trees and the blowing wind, the heat is very unbearable.
So whenever I have to go out to buy something in the store, I shouldn't forget my folding umbrella with me, because the heat can cook my brains, literally. 😅
So I had this idea, while I was bathing with my sweat, why not recollect the things that made my summer 'cool'?
Since it's a little impossible to experience them once again, let's go have a trip to my memory lane.
No doubt here is the top most planned relaxation during summer by most of us. And to be honest, I am dreaming to see the beach again. How lucky those who live near the beach, isn't it? They can experience a nice summer when summer comes, and be blessed with sunsets and sunrise sceneries too!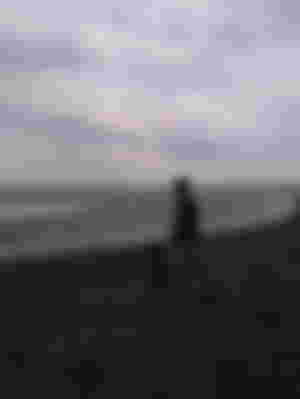 (In the photo were my husband and our firstborn who's one year old. )
That was our last beach outing experience last 2018 when my aunt and his husband decided to take the family for an outing and enjoy the waves and the cool breeze in the sea to beat the super hot weather.
During my childhood years, we annually went to the beach to enjoy some occasions such as thanksgiving or family reunions. And I could say that it's one of the best memories of the young me.
When I was still a working girl in the city, Malls were my favorite hangout place, especially during hot weather like this, also I used to work at the mall too. And to be honest, I am just going there to enjoy the chilly atmosphere of the aircon. 🤣
(This photo was during our stroll at the mall, I told my husband who was my boyfriend at that time to take a photo of me on this wall. 🤣)
As I am living in the city for 3 years for work, this became my cheap hobby. And it worked for me! 😁
Who else loves ice cream? I think most of us love it, but nothing compares to sorbetes (dirty ice cream) or manong   Sorbetero on the street!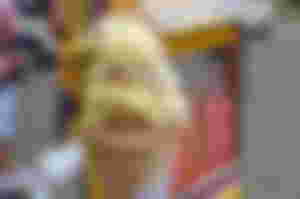 Image from: link
And to tell you frankly, I never have had this ice cream for many years now. I don't know know why, maybe the vendors I used to buy from stopped selling sorbetes. And as per my observation, most ice creams here are now frozen goods being franchised by the store.
By the way, sorbetes is called Dirty Ice cream because it's being sold on a peddled colorful cart with the vendor ringing a bell by the street.
I'm drooling! This one is one of my most missed 'palamig' (cold beverage) during this kind of heaty weather. Sago't Gulaman is one of the known cold beverages here in the Philippines, made of tapioca pearls, brown sugar mostly syrup type of sugar, gulaman, and vanilla.
For you to see what it looks like I looked for a photo of it on the web, sadly I didn't find the source of it on Unsplash, etc. But here's one, I will just add the link to the photo source.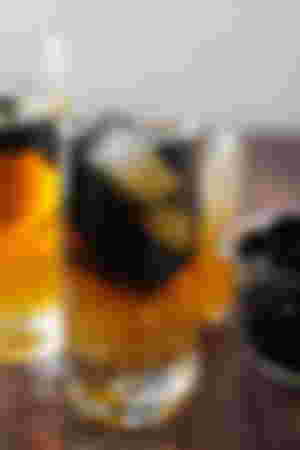 Image source: Link
I remember during my elementary days when vacation was almost near, my best friend recommended me a Snack house that sells the best Sago't Gulaman in town. Not just that, they were also selling the drink for a cheap price that students can afford.
Every afternoon, we're always passing there to stop by and get ourselves a cool and delicious treat. However, as the summer bid its goodbye, the snack house said it's farewell too. And after that, I never tasted the yummiest drink in town again, though some are selling, the taste is just so different.
Of course! This one shouldn't be missing from the list. I bet you already know what halo-halo is. It's a well-known Filipino dessert made of milk, crushed ice, and sugar, and topped with sweetened fruits such as bananas, sweet potatoes, langka (jackfruit), ube, some with rice crunchies or cornflakes, etc.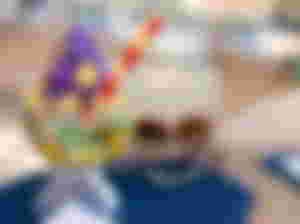 Image from: Link
I honestly wonder why these days, our streets don't have halo-halo vendors anymore. I mean those vendors by the street who sells affordable halo-halo.
Maybe because as years passed, because of inflation too, small businesses here can not cope with the rapid boosting of different establishments here in our town.
To tell you truthfully, our town today is filled with too many restaurants or resto-bars to choose from, and most of them sell viand meals and snacks but seldom sell what I have mentioned above.
So to ease my thirst for something cool, I am just sitting outside our house just to catch some fresh air. And frankly, the heat is just intolerable these days, I also read some posts on a social media site where a grass fire occurred just outside a school. Isn't it concerning?
Hmmm. Let's just end it here, thank you for staying with me on this writing journey!
Hopefully, you enjoyed reading my 'cool' summer memories. I have so many to add, but I think those above are my favorite. ❣️

Have a blissful day!