How's Life? How's it going?
How's life? How's it going?
Well to me, there is nothing so special going on in my busy life. I woke up today, yesterday, and just do my responsibilities as a mother and a wife.
Am I bored with this setup?
Uhm. To tell you frankly, I never felt bored being at home, maybe because I am a 'home person, I prefer to be at home instead of roaming around. 😅
But I also wanted to enjoy, not alone but with my kids, yet we have no time to go out on a date yet. Maybe we will just do it in December, we could watch the lighted plaza of the town and have fun, watching different colors of dancing lights all around.
Geez. Christmas is so near, can you feel the ambiance?
In my case, I could feel it even though September just started months ago. My kids and I already put up our Christmas tree that month. 😅
My absence is too long already, but I couldn't be consistent enough with managing my time nowadays. It's really hard and I find it exhausting. Maybe my body just and mind won't cooperate at times.
My day today has been normally served, I woke up as a mom and sleeps as a mom too.
I was greeted with a bright sunny day, making me do my chores outdoors without any hassle.
Since the kids have no classes, I got time to relax, but that's what I thought it was going about. I was wrong because I find myself busy keeping our house back and forth.
Maybe it's my body and mind saying, hey, I am a mother and I have no room for the word rest. Happily, I did all my chores both outside and indoors.
While it is my husband's off from work too, he's not feeling well since yesterday when he got home. So I let him rest the whole day so he could be ready for tomorrow's duty.
I honestly, opened the laptop too, and tried to finish my unfinished draft of an article that is supposed to be published last week. 😅
Yes, it's been a week being at drafts now, I am very lousy after tropical storm Paeng hits us, to be honest.
I just find myself couldn't think of enough topics and have no appetite to continue my writing if ever I do one.
Funny it may seem, that my draft remains unfinished yet I am here typing and publishing this with you tonight. 😅
Forgive me, I am just very sluggish in the remaining months of the year.
But before I forget, tonight appeared to have a very interesting phenomenon occurring in the night sky. I guess you know already about the Red Moon.
I waited for this night to transpire, I have been capturing the moon for several days, and the time is now.
But sadly, I was a failure tonight.
Better luck next time!
As I put my son to sleep, it was also the time that the lunar eclipse was happening. But after I left my son in bed, I managed to capture the moon, but not the one I anticipate to be captured.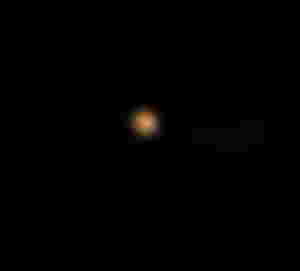 I guess I have to wait for 2025 to witness another one and have it captured timely too.
It was a long day, full of chores and stuff from my busy life. A busy mom with naughty kids that make me crazy at a times, yet still a happy wife overall. 😁
As of the moment, I am here in the room, smiling, to see that I am writing not an article for tonight but a diary instead. Now I got the idea of why not make a diary so I won't lose interest in writing again. 🤗
That's it for today, hopefully, all is well. ✨
See you around. 💚
- @eommaZel ✍🏻🥀
---