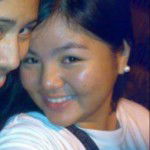 March 20, 2022
Today is Sunday and it is my rest day. My usual day on a Sunday is just I just lay on my bed, get up to prepare my meal, take a bath, then go back to bed and watch movies. Today, I did something different. I cleaned my room and stayed in the living room and here I watched a movie.
The movie I have watched is the one I have already downloaded last week so that I can watch it offline when I go to my husband's place because they don't have internet there and I was worried I might get bored. Along with it I also downloaded other movies and that's what me and my husband watched.
It's actually a good thing that I didn't watched this movie or else, my husband will be laughing hard at me or tease me in a good way. So the movie I was talking about is,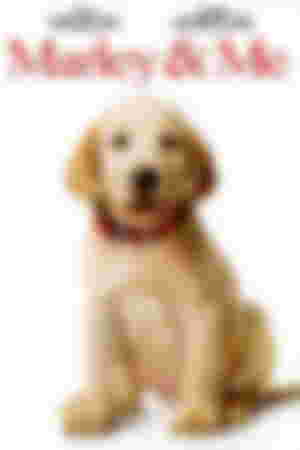 Marley & Me. The leading actors are Owen Wilson and Jennifer Aniston. It's an old movie and if you have watched it, I'm pretty sure we felt the same thing. This is the reason that I decided to write this letter to Ollie. Some of you might know Ollie already by for those who does not, Ollie is my furbaby. He is a mixed breed of Shih Zhu and Poodle. He's not the smartest or the sweetest of dogs but he sure is the best dog I could ever have. So, today, even if he could not read it, I know he knows how I feel about him. And this is something I will always go back to when his time comes.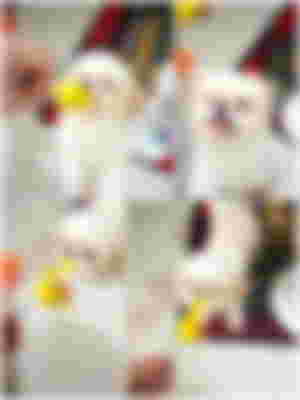 Dear Ollie,
You were just so little when I met you back in 2018. The moment I saw you, I knew that it is you I am looking for. I like how furry you are and how playful you are when you were just a puppy. I remember that when I play with you and I want you to stand, you always slide your back feet so you can lay down. You are just the cutest ever.
You make me laugh when I am sad. When I cry I can feel that you sympathize with me. You like curling around so not one would disturb you and so you would not be occupying much space but oftentimes you also just lays down whenever that you look just like a mop because of you cream fur.
When I have to stay to the city alone, I needed to stay in a room and I was always sad being alone but you came to cheer me up and live with me. You bear with the small space of the room and I did not feel any complaint from you. I even know that you felt at home because you keep on peeing and pooping inside my room that time. You were just so young that time I know. But I am just so happy that you also became my comfort zone. There was a time that I was crying my heart out and you come near me and it's as if you were also sad.
Do you remember the time that you got sick Ollie? I cried all night thinking of the things that could happen to you. I even skipped work so I can take you to the vet. Do you remember that early morning around past 12 midnight were I rushed out to bring you to the vet because your breathes are getting heavier and heavier? Unfortunately, there's no car or bus or any ride that passes. But I was glad you survived that and you got well.
Now that you are already an adult because you are already 3 years and 6 months old, you no longer pee and poo in my room. You learned to wait to be brought outside and there you will pee then. You learned to wait for me when I go out and when I come back, you are there waiting and so excited to see me. You always want to be carried like a baby as if like youre making me feel guilty for leaving you. Also, you learned how to behave especially when we ride the bus. You rarely bark or cry. You have not bitten anyone and because of that I am just so proud of you Ollie.
You are a good dog and a loyal one. I know that you and me will have more years together. And I also know that a time will come that we won't be together but know that I love you so much Ollie and that you will always be my one and Ollie!
For now, please enjoy life and have a healthy and happy one. I will try my best to be a good furmom to you and I will always be patient with you and will always take you for a walk in the evening even if you always take too long to poo poo. 😅😅😅
I love you Ollie.
Love your furmom,
Andi ☺️☺️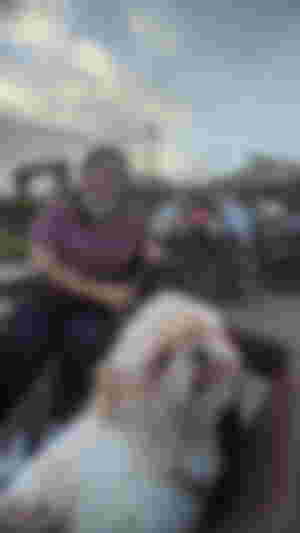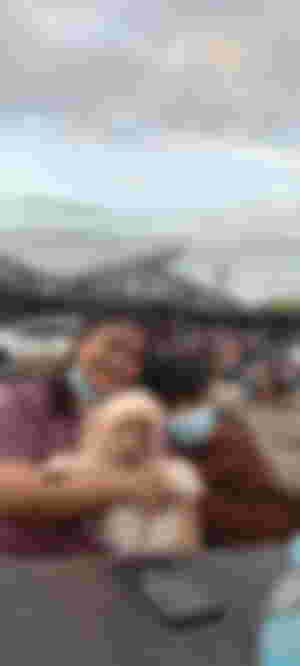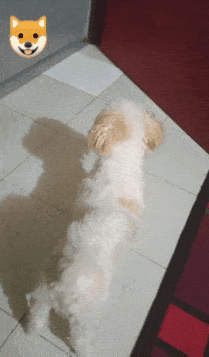 Thank you for reading everyone!
God bless you! 🙏🙏☺️☺️😘😘❤️❤️
Tagging these friends who I knew have furbabies too. Share your letter to them. ☺️☺️🤤🤤
Sponsors of ellimacandrea