There Is No Escape (escaped).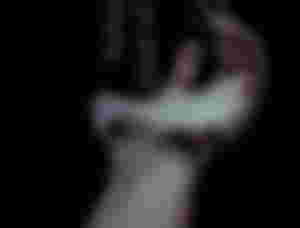 My eyes were closed tight, my mind racing, my life flashing right infront on my eyes... Well technically in my mind, cause my eyes are closed.
I knew I was going to meet my maker, after all I've been through, this is how I die... I'm just 32 years old for crying out loud... A phone rings, but I didn't take note immediately, I was too busy thinking about all the things I didn't do. Why did I have to steal those diamonds, my ex was right I'm way too greedy, wait a minute why have I been able to think for this long, then I remember the ringing of the phone a few seconds ago and then I noticed Carol's no Gina's voice. And I slightly opened my eyes she was on a call.
Guess there is a God out there watching out for me 'I thought to my', but how do I get out of this alive.

Gina: lucky you, the man you stole from wants the honor of looking you in the eye as he takes your life with his own hands.

David: how did I get myself into this mess, who the hell are you people.

Gina: untie him, we leave in the next 10minutes

Guy 2: okay boss, but I wanted to rough him up some more, I like how he squills.

Both guys laughed hard, like the joke was actually funny... But its my life there was nothing funny about it, hell it wasn't even a joke.
We drove for 7hours before we got to the house, my legs were shot from sitting in a spot for so long I couldn't walk well at first I was taken inside the mansion and then he came out, my former client Mr Clayton. He told them to take me to his backyard work space, which they did... I just knew I was a goner no point in believing I could survive this.
I was left in the work space for about an hour till Mr Clayton's youngest daughter Cynthia she is 24 if I'm not mistaken walked in to grab something, she paused and looked at me with this shock on her face. She spoke

Cynthia: miles, what are you doing here chained up?

David: I' I did a shameful thing I stole some diamonds from your dad and I was caught he's probably going to kill me now

Cynthia: diamonds? You mean the one that was missing from the party?

David: yes I took it 'drops his face in shame'

Cynthia: those diamonds don't belong to my father they belong to my brother, my father took them from him to punish my brother

David: wait what you mean Connor? But, but he bought the diamonds back from me paid a lot of money too.

Cynthia: well my brother has always been nice like that, always feels people deserve good things, let's get you free

David: huh wait' wait won't your dad be pissed off?

Cynthia: he would but I can't have you die on my conscience, you've always been nice to me so its time to repay the favor

David: but where would I go?

Cynthia: leave the country, go where he can never think to find you and change your name your whole identity

David: thank you Cynthia, you're the best.

I wasn't about to waste this new chance at freedom, as Cynthia helped me escape the mansion, I grabbed the keys to one of the cars on my way out and drove as fast as I could ever drive.
Mr Clayton rushes back into the house screaming where is he? Where the hell is he?, who? 'Gina asked', the moron who stole my diamonds weren't your pathetic boys supposed to be watching him?, actually no you only paid us to deliver him to you which was what we did you didn't pay us to baby sit 'Gina said'. Well our work is done we're leaving c'mon boys, 'they left'.
Cynthia walks in I set him free dad, over 3 hours ago he's gone for good by now, you can't steal my brothers diamonds and then kill someone who steals them from you, besides connor already bought it back from him square and fair, just let it go, or I'll involve mom.
You ungrateful child, you are all useless and don't you ever dare threaten me with your mother ever again.

A couple of months passed and I was in a whole different country going by the name Raphael Bradford (david or miles never existed to me anymore) and I was living a fun life out here in canada the place is awesome.
I was at a get together that a lady I met 'Veronica' invited me to fun party, only I didn't know anyone there, bit the organizers seem to be really rich. It didn't pick my interest though nothing there did not until I saw these pearls, the most beautiful pearls I've ever seen and guess what no way I am leaving this place without those pearls, such beauty it'll be worth millions.
~THE END~
https://read.cash/@el-flame/there-is-no-escapeexposed-c21a096f Here's the link to part 2(the previous part) in case you missed it
I'd like to know what y'all think about this part, thanks as you read and comment... See you guys around...
Enjoy the rest of your day...