Lords Of The Storm (The End Is Nigh!).
Hey everyone, I finally got the chance to come here and say hi to you guys oh and yeah complete my trilogy on lords of the storm. I appreciate everyone who waited on me patiently as I sort through the past busy few days I had, not like I'm completely free now or anything though.
Anyway how has it been going with y'all, hope everyone's good?, how's the weather today, its pretty cool here there was no scorching sun today (which is the usuals) but it was absent today and I'm glad about that cause I really hate heat. So lets get down to business.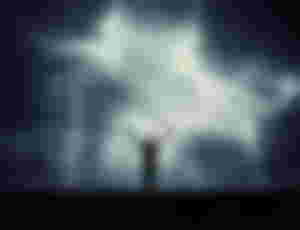 I woke up from my sleep and I kept telling myself this all can't be real, I'd wake up eventually on my bed and it would have all been a bad dream. My mom would still be alive and I can get to hug her, tell her how much i love her and how much I've missed her this past day that she's been gone.
And the voice in my head said, enough of all this self pity B.S, we have a world to save and sulking about won't help anyone. And so just like that I was reminded again that its as real as it comes and I am everyones last hope to stop Marxist and save the world.
I got up only to notice that Jones was missing and I asked zanet where he went, she said to get me help cause they both think I've lost it, I can't blame them though, I also think I've lost it.
But no time for that now I grab her by her hand I tell her we should keep moving, its probably even safer for jones if he doesn't come with us, she exclaims; why would it be safer for him if he wasn't here, what are you going to do jacob?... That question got me thinking, I have always liked zanet but she wasn't into me so I just let it slide I thought about her safety so I pecked her on her cheek and ran off she tried to follow me but I was too fast for her to keep up.
I walk for miles and miles ahead till I stumbled upon this weird looking cave and the Lord stuck in my head told me to go in, for reasons unknown I did go in, I saw statues carved in honor of these lords and the one in my head said to me that was once their temple a few thousand years ago. But they were abandoned as people grew content with their lives and the things they enjoyed.
Zinthu: but this is not why I have brought you here.

Jacob: then why have you?

Zinthu: there is a portal buried here it can take u anywhere u need to go, and it is what we would use to visit Marxist.

Jacob: wait hold up visit him right no, with no training whatsoever, nope I can't do that

Zinthu: worry not for when you face him I shall be there with you fighting this battle for you

Jacob: that's very reassuring.

Zinthu: I might be a long forgottrn deity, but I can depict sarcasm when I hear it. Now find the portal it'll call out to you

Jacob: fine, but know this if I die doing this I'll haunt you forever.
So i searched and truly it called out to me and as it felt my presence it opened up. I summoned courage and I went through the portal and truly I was in the temple of the great Marxist, but to my surprise he was waiting for me.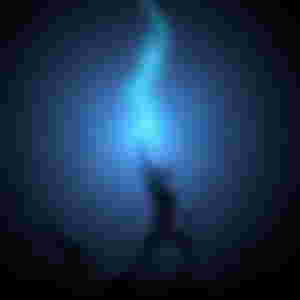 He welcomes me with the question what took you so long. He spoke as if he had always been aware of my showing up at his temple at this exact day in time, that doesn't sound right does it.... But who am I to judge I have a LORD inside me
Marxist went on to explain himself, he said he knows i have a god in me but Its been feeding me lies, he said he isn't bad that he's been saving all of reality all this while, he said what Zinthu called the great darkness was just a LORD like zinthu, and its name is varaath and that together they'll save everyone and even bring my mother back, he said he didn't mean to hurt her or me he just wanted to meet me the only other human who's possessed by a LORD.
He said varaath told him I'd come and that's how he knew I'd join him, he showed me several things they had accomplished and he gave me that invitation with open arms. This all sounds so nice and too good to be true there was just one problem I said to him; You killed my mother, NOW Zinthu!!!!! I sreamed
Zinthu took full control of my body and the battle for our world began... We exchanged hits physically (punches and all), then we started using our abilities I just sat back and watched like I was watching a movie... Half the temple was destroyed in the battle, we even took to the skies..... Wow I can fly I said to myself sweet.... But I was not strong enough Marx had been with varaath for too long so their symbiosis was very strong but I became stronger as I flew deep into the storm.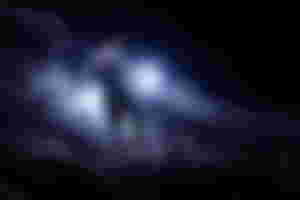 I called down lightning like nothing ever seen before even varaath and Marxist (varxist) couldn't handle such power it was too much for them and it was ths end of them.
Zinthu and I had succeeded but at great cost to myself. But before I was down for the count Zinthu used my body yo fix everything marx broke and for once in a very very long time the storm was quiet it raved no more, peace had finally been brought back to this planet and life on it would get better way better, I became the avatar of the lords
The one and only living mortal who Is a
So this is the final part of the trilogy, let me know what you think as you take a read, thanks a lot everyone I appreciate you all.
I also want to say thank you to my new sponsor @Tomi-Ajax thanks a lot for spomsoring me it really means a lot I really appreciate it, and also thanks to my other sponsors and subscribers its always a pleasure to write for you all.
Do have a wonderful night, till our parts cross again, Goodbye.