Drowning
Goodday everyone, today was really hot damn can't remember when last it was this hot seeing as it has been raining frequently over here. Today was just different the heat was something else, I was reading @Theblackdoll article today and she said something about the heat over there, I couldn't help but laugh if only she could imagine the heat in this part of the world.
I remember a few years back where the sun was so hot high up in the sky it literally burnt pilled plantains, no kidding though sure it took some hours but it really happened. And my face reacts to extreme heat especially sun rays, sorry I got carried away there with the whole sun being so hot, that isn't what I'm here to write about.......... "Drowning"
What does it mean to drown?. Well drowning is the act of a person or an animal dying from the act of suffocation being immersed in water or any other sufliquid.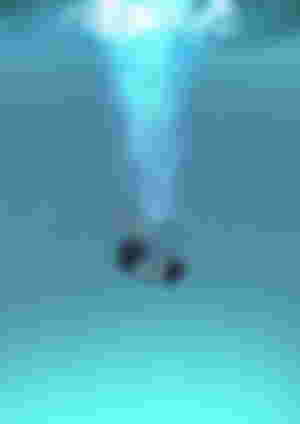 Well I'm not going to write on the actual act of drowning rather on a metaphorical aspect, the connection between ones life and drowning.
Feels weird when you think about it don't it, how can one drown in wealth well its simple, its not like person would suffocate from being immersed in money(physical money bills) nope it would rather be a psychological thing, the person gets carried away buy the riches he/she has that they cannot see anything else beyond the riches they possess, they are drowning in their wealth and can't do anything else but that.
Good health is something many of us don't have, we might walk about and seem all fine but we aren't healthy, we have one sickness or the other eating at us gradually, majority of us aren't even aware of that. So how can one drown in health... Basic delusions that you are better than others cause you are healthier than they are, that delusion eats at you that you can't breath mentally anymore, then you begin to wonder what is wrong with you despite believing that you're healthy.
This is something a large amount of the earth's population suffer from, lack of money... Not having the resources to live an okay life, it is sad really because a lot of them don't deserve that. So to drown in poverty this is very common, people die from lack of having money to take care of themselves, they are so deep in Poverty's claws that they literally drown and die in it, with no way out. They drown so deep that it drags their familes along with them.
This would be the abuse of alcohol, always getting drunk and passing out some even choke and die from drinking too much of alcohol, if I must say that choking is a form of drowning lool. A terrible habit that people are involved in, drown from the act of not being able to live without drinking alcohol everyday.
This is just taking most part of drowning in alcohol and make it drugs. The abuse of these drugs which have important uses, but people take it to get high, and they drown in the habit of not being able to go a day without taking some form of drug so they could get high, its wrong though.
To drown in sexual desire is to not be able to control oneself when it comes to pleasures of the flesh sexually. When all you can think about is how to engage in sexual activities, to sleep with different type of ladies or vice versa, you get immersed in such an act it isn't healthy.
The job is jobs we do to make a living from sometimes it chokes us to a point where it feels like we're drowning literally. Waking up every morning going to work struggle daily just to make ends meet and repeating this same cycle everyday, it can be life draining. When this happens one drowns in his/her job with no room for anything else, it takes away the joy that comes with living. This way one is just trying to survive but drowning in it.
Its a pleasure to write for you guys once more I appreciate all the motivations just by being my subscribers, readers, commenters, upvoters and sponsors. You guys are the only reason I'm here, I appreciate you all.
That's it for today, do have a nice evening. Till our parts cross again, goodnight and stay safe.