Graphic design is more than a simple drawing, it is art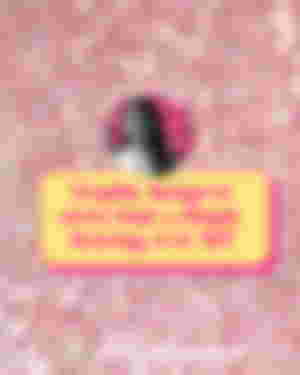 Currently graphic design is much more, it is an art, wherever you look today, you see digital art, on web pages, social networks, logos, posters that in turn make content more affordable for People, in the way they see it and aesthetically, design has become a necessity for everyone because now everything falls in love with the eye and what better way to do it through good design, with its proper aesthetics.
Likewise, in a profession that today has become more demanding, more people have discovered their creative side and want to bring it out through design, it is a profession that allows the creative side to be developed too much and that also requires that we are able to understand the needs of the public in order to satisfy them and make a good visual message.
Design is highly classified as art, although it is often for profit, but it is part of the daily life of human beings, in addition to having a lot of positive qualities for society:
• It helps brands, whether personal or business, to be known more and more every day through the visual image it gives to the world and therefore helps attract more consumers which is equal to more sales.
• Help transmit messages that help good causes such as environmental awareness, recycling, help by transmitting messages on such sensitive issues as depression, suicide, inclusion and much more.
• In addition to being easily even indispensable for urban planning, since it is present even in the signs that we continually see daily where we live.
As we can see, design is much more than simple drawings, the designer is in charge of transmitting creative solutions through his messages, in addition to the fact that they have many more functions and are often not valued as they should be. When you work for a specific brand, you have to delve deeper into that world and make contacts, identify problems, understand preferences regarding the design to be made, because it is not simply doing something and that's it. It is much more, design has its own rules and restrictions, which we must study and continue studying because every day there is something new to learn and more in this world where there are new trends every day.
The designer has to be diverse, be constantly learning otherwise it would become obsolete, he must be aware of trends, be aware of costs because many designs must be printed, but they must have good quality, also be aware of their other designs because we are multi-diverse online workers and we can do many jobs at the same time but we have to have discipline, perseverance, deliver everything so that these projects go well, sometimes we use image banks or with the help of photographers make our own photo bank that adapt to the needs of what our customers need.
We are born problem solvers, we are very creative, it is also necessary to point out that in design there are many specialties as well as in medicine, because as long as the designer learns and specializes only in one area, he will be the most sought after and therefore will have more tickets. Among the design specialties we can find illustrators, brand identity, artistic production, art directors, logo designers, art, web page designers, among other specialties.
The purpose of this career and of course of the designers is to create art in the form of visual messages that have no borders, that is, every day we seek to create a global language that is seen and understood by everyone regardless of where you are from. If you start to analyze the design, it is a fundamental part of everything that surrounds us, from the moment you look at or choose a product for its color, its typography, its shape, because all of this is thought by a designer who made it with much effort and sacrifice and is an art form.
We value more the work that designers do every day, they are very creative people who help solve our problems in such a way that they also bring us a lot of benefits.