Lately, in my past few articles, you might have noticed how much I complain about how badly I want to go out. 
Finally, I was able to go out today!!!!
It's very rare that I am able to go out, because the community quarantine restrictions are still pretty tight here in our city.
In the very few times I step out, of course I always grab the opportunity to dress up! But I only put a little effort on my outfit since we were already rushing, as we wanted to be home before the curfew. One thing I did was to make sure that I got the summer vibes. Honestly, this whole outfit was thrifted for around PHP 100 or $2 only, which I think is a great deal!
My sister, @Hanzell, started her review this weekend and you have no idea how much she complains about how much she has no brain cells left for studying. 
As a fellow professional who has gone through the horror of board exam review, I know how much stress eating really helps during review. So, me and my little sisters decided to provide "brain cells", in the form of food, to hopefully help her and encourage her for her review, because let's be real, food is one of the greatest motivations there is. 
For the past few days, we have been discussing what to get her for her emergency brain cells. My sisters already pre-made the box. Me and my sister went out today the groceries to buy what's in the list and we arranged all of it quickly when she was taking her bath.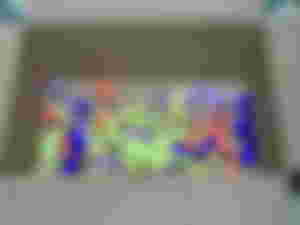 To give you an idea of what braincells we got for her, here are the items: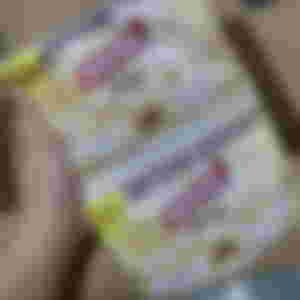 Like me and many of us, she is always procaffeinating, which is the gen Z term for not being able to start anything without a cup of coffee. This is her favorite brand of coffee, as she also loves milk, and this is super milky. Me and my mom is not really fond of it so we decided to get her tons of it even though we have regular coffee in our kitchen.
Honestly, I think, coffee alone could motivate her, but we bought other stuffs too to make sure she has sufficient brain cells.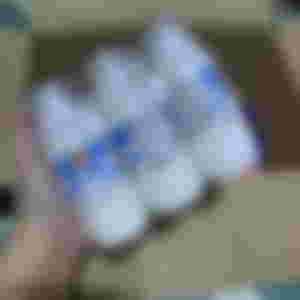 Milk is her favorite drink and we haven't tried this flavor yet so I only bought one pack of it, but we have already tried the strawberry and green apple flavors of it and my sisters liked it. It's only PHP 50 or $1 per pack, which is totally a steal for me, considering it has 6 100ml bottles per pack and the best part... it has straws!
She always has milk supply in our kitchen, I just think it would be cute to have a little milk with its matching straw, kinda feel like it has a japanese or korean vibe to it while reviewing, along with some lo-fi songs, right?
Oh, the holy Cream-O! Her love for this extends way back from high school. When we would go to groceries she would always choose this as her school snack over and over again. Sometimes I think if she would ever get bored with it, but up until now, she still buys this in the grocery. This is one of the things in our list that is non-negotiable, we should have this or nothing at all.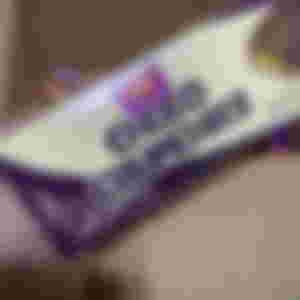 We were supposed to get Choco Mallows, the one with mallows on top, but I think this was more worth it for its price. We thought that this is a great snack when she feels sleepy and needs something to munch on. This has also been one of the snack that we always eat growing up, so we're pretty sure she'd like it!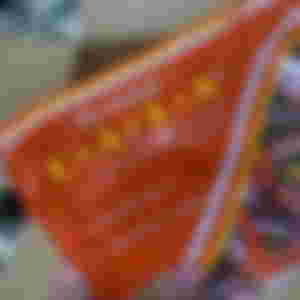 First of all, we were surprised to find this in the candy section, we didn't know that they have bite or cute size pieces of it. For all we know, this brand has already been phased out. This was one of our childhood favorites. We used to buy some of this when we were on the way home during elementary. But pretty much same with the choco crunchies, this is great snack to keep your droopy eyes from falling.
---
To put it all together, we put it in a box, which my sisters made and a funny thing is that she saw it when they were making it, but probably think it was for their school work.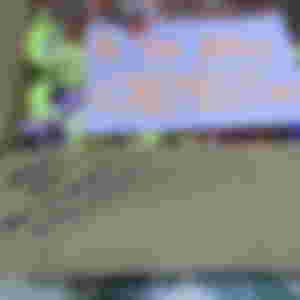 We also wrote notes to the sides of the box, I wrote "Dream High! Don't do drugs" which I think is funny! HAHAHAHAHA. I also made a calligraphy that says "To our Future Chemist" which could've been better but we're running out of time and we just had to pack it in a short time she took a bath.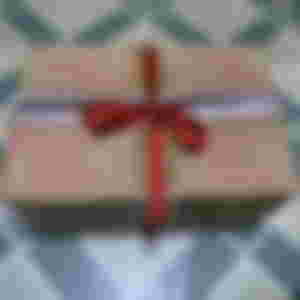 My little sister spoiled the surprise a little early but still, Operation: Brain Cells for Zell was a success! We had gathered 15,000 brain cells for her which would hopefully help her during review.
We have lots of more operations to do in the future and hopefully most of them would be a success!
I hope you had fun joining us in our operation!
To more future operations, see you around!