This is my 8th day in quarantine and isolation. I'm starting to get better and I'm just praying to have a favorable result when the swab test comes through. 
I have been watching a lot of movies, tiktok and youtube videos over the past few days. To be honest, I also finished a book in a 2 day span, though it's a short book, around 160 pages but it's been a while since I sat down and just had the peace of mind to read a book and actually finish a book.
I contemplated in starting this one as I haven't finished my on-going book, The Subtle Art of Not Giving a Fuck, but that book takes way too long to read because it makes me realized so much. So I took a break from it and went on a little side book.
It's How to YOLO wisely by Nomad Finance Girl, the one I read was a digital copy given to me by a friend I met here in read.cash, @CrazyRichFilipina . I've read quite a few finance books and most of them would be the same, it will teach you how to save, earn and invest but rarely does it teach you to enjoy now. 
A lot of us have been taught the concept of delayed gratification, that people should only be splurging when they have enough money or when they're rich enough for it. But if you really look at it, nothing will ever be enough, we would always want more, we have an infinite amount of needs and wants. 
And we don't have to choose between, YOLO now or YOLO later, we can have both! Which can really, really have a great impact on our mental health. We can't just be expected to burn ourselves out just to pay bills, save and invest. We need to reward ourselves too but we can't over reward ourselves in the risk of sabotaging our future.
Many financials would make us choose one and most of the time we would choose to save up for out future but should we really sacrifice our youth just to have a more secure future? Is it worth it? These thoughts have been pondering my mind lately.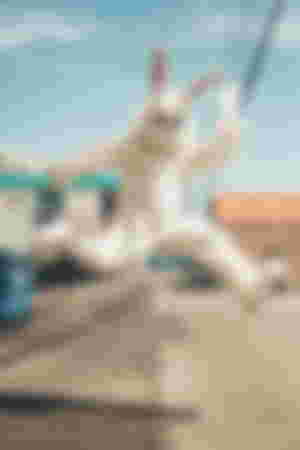 I'm not sure if this is part of the book or maybe part of the tiktok vid that I watched, it says that there are kind and nice people in the world which experienced an unbalanced state of give and take. They will always be on the giving side and with nothing to take, it always have been this way, so even to themselves they can't give anything. They're having difficulties in buying things for themselves and if they do, they feel bad at it because it's a foreign feeling for them, as they are, again, used to giving. 
I feel like I've been thinking this way and I'm having a hard time buying things for myself or choosing myself and I hope to overcome this soon. That's why I'm really excited in implementing the 6 money jar system for myself too! I plan on splurging my first play jar immediately, maybe going on a spa day or buying some skin care products for myself!
It says there that the mindset about money will determine how much of an impact it will have on your life. That money is just a tool and you don't have to be a slave of it. Money is neutral, it could be bad or good depending on the motive of who uses it. I like to think that money is just one of the flowing things in the world and that there is more than enough for everyone else. I like to think that our universe is built on the concept of abundance, each one of us has a destined miracle for us. We just have to receive it at the perfect time.
This is such a great opener, sometimes we look way ahead of the future and when we are in the future, we worry about our future too. So we're now worrying about the future of our future. I know lots of us don't have the luxury to enjoy things now but I think we should start prioritizing enjoying our lives now too.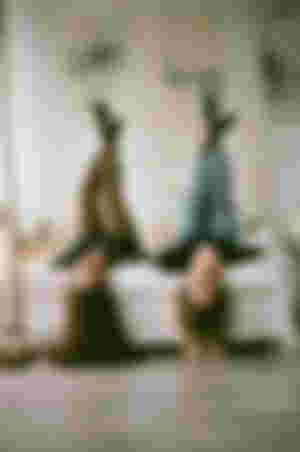 Like for me, even though I graduated in college and have a job I feel like I haven't really sat down and rewarded myself for all the challenges that I have to surpass just to get here and I have been feeling burnt out for the longest time.
---
These are some of the things that have been dwelling on my mind since last night. I have realized a lot and hopefully I get to change how I view things, especially money and jobs. I forgot that our mind is powerful and it attracts what you firmly believe in. 
For the longest time, I have been afraid, especially during this pandemic and lately, I'm feeling a bit hopeful that I think I'm getting better. Still a long way, but I want to start taking actions in making myself better and to have courage to try things again.
Remember that you only live once. 
See you around.
Lead image: Photo by Peter Fogden on Unsplash