Let's make peace with ourselves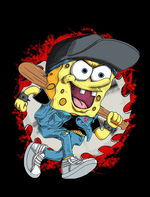 in this 21st century, we feel the ease of doing work with the help of technology. As time goes by, developing technology is getting more sophisticated. Starting from transportation, communication, to other work becomes easy and cheap. Even today humans are competing to create a new life with the help of technology. Naturally, if humans can become God over the earth with the help of existing technology.
But unfortunately, technological advances created by humans are not in line with human happiness itself. Even though people currently live with various conveniences assisted by advanced technology, depression, and suicide are increasing in the 21st century. From data collected by the WHO, more than 300 million people have depression recorded there. Then, what is the use of all the progress and development of science and technology today if humans are increasingly suffering?
Symptoms of depression experienced by a person are a rapid rise and fall of mood within two months, so it is very disturbing for work and daily life. The most severe form of depression will encourage a person to commit suicide. Although depression can be cured with therapy, many people are not aware that they are experiencing depression, although some are aware of depression but do not seek treatment to cure depression.
Actually, depression is experienced to make a person suffer, starting from a conflict with oneself. Although a person has had various conveniences and pleasures provided by science and technology today, that person is still hostile and always at war with his thoughts and emotions, especially thoughts that are often painful.
Several things make people conflict with themselves, one of which is not understanding the nature of thoughts and emotions. People who conflict with thoughts and emotions assume that what they are thinking is reality, but it is not. As a result, those who think thoughts are reality actually hold tightly to the thoughts and emotions that come to them, so that they are carried away and carried away by the flow of thoughts and drown in them.
Because they do not understand the nature of their thoughts and emotions, they are also unable to manage their thoughts and emotions properly, so they suffer greatly when they are sad or angry and will feel very anxious when happy or rejoice. People who are not able to manage their thoughts and emotions properly also often get into conflict with other people.
The only way to get out of this mental suffering is to make peace with yourself. There are so many diverse thoughts and emotions inside us that are just illusions that can create an illusion in our lives. But many do not realize and assume that thoughts and emotions are a reality, then hold on to them so tightly that they drift away.
What should be done when emotions and thoughts arise in a person, just observe and be aware of it. In a simple way like this, slowly the suffering experienced by a person will go away and disappear. This kind of process can create a good relationship with ourselves. This process will also create inner clarity and peace. When we can control the emotions and thoughts that arise within us, then we easily make peace with ourselves, and can even maintain good relations between humans and other creatures.
The lead image source by Unsplash