Get answers from Asian philosophy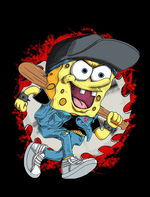 It has been more than 10 years that I have studied and studied philosophy systematically. During that time, many debates occurred when philosophy was associated with theology and religion. To me, the debate is completely pointless and pointless. Some of the issues that are often debated include religion and science.
Religion is based on belief, while science is based on reason and logic. The relationship between religion and science is complex and often the subject of debate. Then about God and suffering. A friend asked a religious person "why do humans continue to live in disasters? Isn't God all-powerful and all-loving? Why does suffering happen to innocent people?" This question never gets a satisfactory answer and is often debated.
Then, about creation. Religion believes that the process of creation of the universe in a matter of days, meanwhile, science explains the process of creation with the theory of evolution. Then about heaven and hell. For religious people, good people will go to heaven after death, and vice versa, bad people will be put into hell after death. However, until now, there has been no real evidence of the existence of heaven and hell. This debate also never got a satisfactory answer.
There are still many issues of discussion like that which give birth to a long, pointless debate. However, this empty debate can be answered if we understand the teachings of Asian philosophy. Asian philosophy is based on the teachings of the Dharma. In the teachings of Asian philosophy, one's faith is not born from belief, but from long experiences such as Zen, Meditation, Yoga, etc. There is no difference between religion and science, they are all paths to liberation and enlightenment.
In Asian philosophy, the suffering that comes to humans does not come from God, but from human error itself. The thing that makes humans suffer is the error of thinking that becomes a strong ego. The human ego creates desires that are not in line with the existing reality until finally, humans become suffering. God does not participate in human suffering.
Asian philosophy also teaches that heaven and hell are human states of mind. People whose hearts are filled with hatred will suffer mentally, those who suffer mentally are like people in hell. If a person can train his mind to find peace within himself, that person will certainly be happy, like someone who is in heaven. So, heaven and hell do not occur after death but exist now.
So, Asian philosophy provides a logical and also simple answer in conveying a discussion without having to carry out empty and useless debates. In this way, we can get the path of enlightenment and liberation by studying the teachings of Asian philosophy. Don't get stuck in pointless empty debates, because Asian philosophy can provide logical answers to get out of empty debates. Thank you.
The lead image source by Unsplash