Flex Your Heart:A dream for my Family
Flexing my four sponsors who are always there to read and invest time and tip for my articles. And I just wanted to say sorry for not being active in your wall this days coz I am so busy in my worked and it's still Ramadan so I can't stare my cellphone every hour or minutes. And if I have time I choose to rest and sleep to gain energy again. My sleeping time is from 3am to 9am and then work again.
We both have dreams and ambition in our life and our family and this is my heart desire. Aside from Jesus inside my heart, I have the urge to fullfill the dream of my family and that is to be financially free and debt free. Am I "mukang Pera"? No I'm not because all of us dreamed to be financially stable. I am not hypocrite to say that I don't need too much many but we all worked hard for money . We need money . All of us are spending more time working to sustain and provide the needs of our family and it makes us happy everytime we give fods,things to them. And what's inside my heart now is a dreamed to our future.
We will save money to buy even 120sqm lot where we will build our new home . A lot which I can plant vegetables and flowers on my own land.
Having your own house is really a blessing from above. And we really dreamed about this and my heart is so happy if one day we can have this one. Even a small one that have 2 bedrooms ,2 c.r ,living room and a kitchen .And that's enough and I know it is enough to have a house. But since we are talking about flexing my heart I want to have a kitchen like this one. And a house full furnish with with color and wood tiles. It's not expensive to dream right? So be it.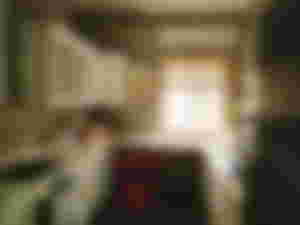 This kitchen is what I really my heart desire in the future so if God allows us we will pray more and more to have this.
We are human haha so it's noal to have dept but it's abnormal if we don't pay it. So we worked hard so that maybe 6months from now we already pay all the dept we have right now. God help us! We need to set aside everything just to pay for everything and I know after that we can be more happy.
To sustain this one we need firts to pay our dept and after that save money for our little business and managed it well. We already started a business, we already see the profit so managing it well is the best thing to do. Don't spend money that is bigger from your profit. From this we can save money to buy those two I mentioned the House and Lot. It really takes time to save from profit but if our business will hit times two this two is easy to buy and build.
My husband always dreamed to have our own car maybe van or double door multicab for our business as well .So that we will not rent a tricycle again just to go to the supplier to buy products and sell to costumers. He and also me wanted to have our own in the future and that is our dreamed and that is what our hearts desire .
But most especially we can't do this without God . Without his approval because we really believed if God has a promise for us to have a good life I know God already planned what is our life be. And this I mentioned only my heart's desired and not his. But still I will prayed for this to happened and if he will allow.