VERSE - utility token of Bitcoin.com
Bitcoin.com is one of the most popular crypto sites and also wallets. I'm using Bitcoin.com wallet for many years and I see how it grew from a purely Bitcoin wallet to a multi-cryptocurrency wallet that has also Ethereum, Avalanche, Polygon. Last year I use Bitcoin.com to manage my Bitcoin Cash rewards from Read.Cash, Noise.cash and Noise app. Among all the crypto wallets - I use Bitcoin.com the most, as I use it for micropayments. For example when recently I paid with crypto for the fuel - I used BCH from my rewards, and I also use Bitcoin.com when I need to make some small gifts for new crypto users.
I also know that Bitcoin.com is helping a lot with general crypto adoption. I saw Bitcoin.com team at crypto events - in 2018 in Dubai, where they distributed $5 for new crypto users, I didn't get them as when I came - the budget was finished. This was beginning 2018 and people still expected huge rise of crypto but in fact the fall was approaching. In 2019 in Singapore where @RogerVer gave a speech (I recorded video, it was "How Cryptocurrencies Will Change the World" speech about) - everyone also got a present in BCH, under each chair there was a paper wallet with some BCH, but when I scratched the field with a coin, I spoiled QR code and wasn't able to get anything).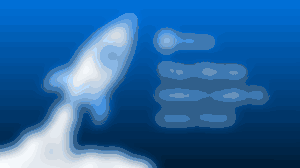 That's why I'm a long-term reader of the Bitcoin.com site and a user of the Bitcoin.com wallet - I'm happy to tell my crypto-blog readers that they launched VERSE - rewards and utility token.
The token sale is going on and you can get all the details here. That's not investment advice, and I'm personally not buying, but only for the reasons that I don't have funds now. VERSE token will be used in 'CEX Education Program' to Reward Victims of Centralized Crypto Failures and Bolster DeFi. I'm going to sign up to this program and hopefully will write a separate article about it.
All the details about token and token sale are here:
Verse is a rewards and utility token distributed to users who contribute to and participate in the Bitcoin.com ecosystem. Since 2015, Bitcoin.com has been a leader in introducing newcomers to crypto. With over 34 million wallets created and over five million monthly active users, they decided to launch a mechanism to reward the community. Now only 2% of the VERSE token supply is available, and the sale ends when the goal is reached. More than 50,000 people have applied to purchase.
Bitcoin.com users will be able to
Earn VERSE by providing liquidity to the Verse DEX

Stake VERSE and earn rewards

Earn cash back paid in VERSE

Use VERSE as collateral in lending pools

Trade VERSE for your favorite crypto

Get access to exclusive products and services
Verse is a cross-chain token built on the ERC-20 token standard with a focus on expanding into low-fee EVM chains.
Verse has a fixed supply of 210 billion tokens, distributed over seven years on a block-by-block basis (no cliffs).
Minimum purchase is $500 USD per payment. VERSE price will be calculated by total value of the public sale. Tokens will be claimable on this page when Verse launches after the completion of the token sale. Purchased VERSE will be claimable block by block over an 18-month period.
More details can be found here: https://www.getverse.com/