Thank you Algorand community for supporting Ukraine!
As most of your know, russia ("the second army of the world") started a full-scale attack on Ukraine. They bomb peaceful cities, kill children and women, in certain places (Mariupol) they organized a genocide
Ukrainian army and Ukrainians resist as much as we can. The positive surprise is how crypto communities from all around the world supported Ukraine. Amazing help.
And I want to thank everyone. And here on the forum, I want to thank the Algorand community.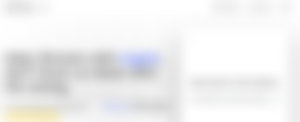 Recently, the Algo address was added to Aid for Ukraine site
I checked the block explorer and more than 1500 ALGO was donated
https://algoexplorer.io/address/KYJCXKA3GB4QLCJKQN7QIKARL63U6BD3PSBAB7ZGJGCR4E4X54CYVUPLW4
You can also see that these are small donations mostly, so I assume it's individuals who support
So I want to thank you, everyone
Algorand is among my favorite cryptocurrencies, I take part in governance and in past was even thinking to submit a grant for the creation of Algorand Centres of Excellence (ACE)
After Ukraine wins, maybe this center will be created in Kyiv (maybe by one of the universities) and I hope Kyiv will remain the important crypto capital.
After the war, I want to invite every one of you to visit Kyiv, Ukraine. Thanks again for your help!