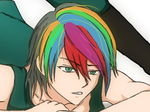 Before you read anything, do you recognize these NFTs? Some of you may be holders of them, some may have wanted them.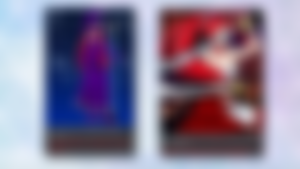 If you follow me on Noise.cash, I guess you know that I always talk about my NFT superstar, Orpheo Luxx. But way before my rainbow boi, there is another "character" born from my heart yet I talk about less (which is a missed opportunity, I know). But anyway, read along to get to know my Penspirit, Furirin.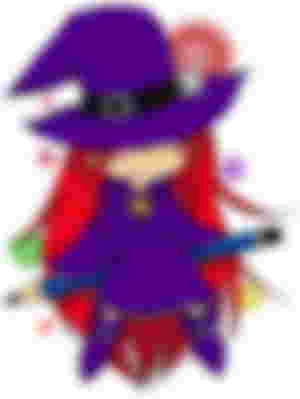 Going back to 2014, I saw my friend drawing a chibi character and I got curious so I asked her what was she making. She replied it was her "penspirit" and the group she was in required all members to make one.
"Penspirit? What's that?" I asked her again.
She gladly replied, "It's the representation of your artistic spirit or artistic fairies that inspire you to create. You have those times that you get in the mood to draw, right? You just give that "feeling" an image and that's your penspirit".
I was very intrigued and asked her to help me make one, which she did. Days later alas, I joined the group she was in. It's actually a subgroup, called Team 8 Titans (T8T), under the main group called Anime Sketchers Group on Facebook.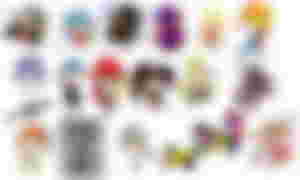 Team 8 Titans (T8T) was the "underdog" of the Anime Sketchers Group. No one liked us and we are always ridiculed by the other groups. Who would not? Most of our members were weebs or trying-hard-to-be-Japanese-otaku. I don't know what's going on in the main group but currently, the T8T is inactive. However, I am thankful for this group because I met a lot of talented people who would gladly give me tips on digital art. I've always been fascinated with digital art and this group ultimately pushed me to learn the medium and I must say, I really improved a lot.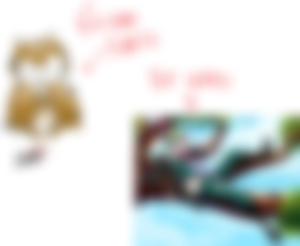 So, this witch in a purple dress with no eyes, holding a Staedler pencil was the representation of my artistic spirit. But why...
★ a witch?
★ a Staedler pencil?
★ red and purple?
★ no eyes?
★ the name Furirin?
Well, as I was making her I didn't really think of a reason behind her composition. At that time, I wanted a character that would stand out and is unique. The blue pencil, Staedler, was my favorite drawing pencil even until today. I was staring at it and thought, maybe I should draw a witch but instead of a broom, she would be riding in a pencil to emphasize that she is a "pen" spirit. I went with a witch because it was Halloween season (I'm a very in the moment kind of person).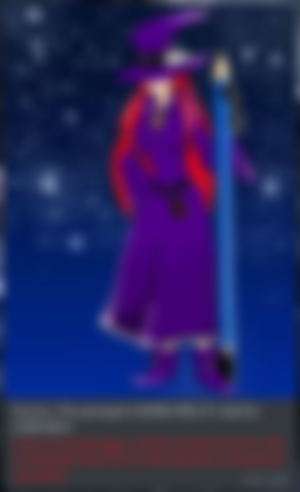 Furirin: Titan of the Stars. https://simpleledger.info/#token/26933d30b84d7861faffcac9908205cf5f16ecc48271b21a5b16c2fa474b896d
A purple dress is how some of us would imagine a witch would wear so I went with that. Changing the color of the dress would really stand out but maybe, in a way I didn't want it to be. I made her hair red because I simply love the color and I've always wanted to dye my hair red (which I finally did). And not just red, it must be blood-red!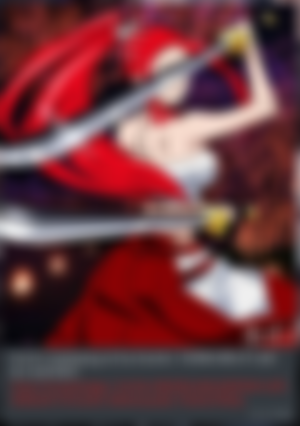 Furirin cosplaying as Erza Scarlet https://simpleledger.info/#token/9b0bb9170b952d79d111d86ada7a88a1c1655048b8ecf1dc5572361c71a191fb
So, the eyes. This is the part that I surely thought hard about.
I made her with no eyes not because I was lazy but to remind myself to be blind of my surroundings when I'm in my creative process; to just feel the moment when drawing or painting and just be with myself and Furirin.
Call me crazy but I always feel Furirin playing around, making a mess, cheering/critiquing me, or sitting on my pen every time I draw. She was my support system when there was no one around. Sometimes, I would hear her speak to me when I feel down and not in the mood to draw, telling me to "Get yo lazy ass up and pick up this pencil, or else I'm leaving you".
She really did leave me later on, though, with my long years of art block and all. But now, she is finally back home. Or maybe she was lost and didn't know the way to Japan? XD
Finally, why the name Furirin?
A special someone nicknamed me Rin and I knew I wanted to give her that name too. I tried repeating it (Rinrin) but it didn't suit her so I checked the Japanese alphabet.
My eyes never left the Fu character (ふ) and tried to combine it with Rin (Furin) but it turns out it means "adultery" (不倫/Furin). We don't want that right? So, I went back to Rinrin, took out one N and there you have it, Furirin. Sounds nice, right?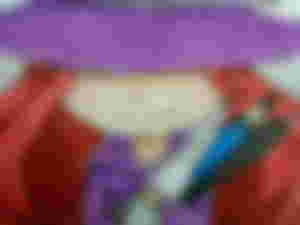 Furirin holding a watercolor brush pen and a stylus in addition to the staedler pencil as I explore more art mediums. 
And that is the reason behind my Penspirit, Furirin. As I'm making this post, I'm imagining the comments I would get would be something like, go get your brain checked up, you're crazy, or whatever. But artist or not, I would recommend you to do the same. 
Don't forget to tag me if you did. *wink*
---
Before I end this article, here are some words from Furirin.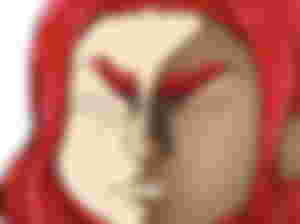 Hi, friends! Furirin here.
If you're happy and you know it, clap your hands.
I used to be "the champion of Anime Art" in another crypto-blogging platform. I am glad that even in Noise.cash and Read.cash, #animeart is flourishing. Keep up that good work, you hardworking-WIPs-piling up artist!
Also, watch as crimsonowl draw the latest artwork she has of me, which is so old to be called latest, in my opinion (You better stop making fanarts and make another art of me). However, she is having fun with @ArtPark and as the loyal and lovely Penspirit that I am, I am bound to support her and you can, too.
Creativity is contagious. Pass it on - Albert Einstein.
---
Socials: Noise.cash  | Twitter |  Torum.com | Hive.blog
I'm crimsonowl, an artist in progress trying to make a living out of art, an NFT artist-creator, a crypto blogger talking about anime, art, and everything in between - just a Random girl in the blockchain.