You scream.

I scream.

All because of ice cream.

It is a sin.

I can't eat ice cream if I want to be thin.

There's too much sugar.

There's too much fat.

You scream.

I scream.

It's not healthy.

It will go to my thighs.

I don't like ice cream;

At least that's what you say.

Besides, I'm not hungry anyway.

You scream.

I scream.

Make an excuse.

Tell them you just ate.

I won't be under pressure

If I just don't go.

I'll just stay home so they won't know.

You scream.

I scream.

I don't need friends

If I have you.

Ice cream is the devil.

It is a sin.

You scream.

I scream.
This poem is entitled A POEM: ICE CREAM (I SCREAM) and was written by Lauren Burkholder. I came upon this poem today as I try to get inspiration on what to write about Ice cream. LOL! Yes, Ice cream haha!
I guess everyone can agree that aside from cakes, ice cream is rated also as one of human's all time favorite dessert because of its gazillion of flavors to choose from. Even those who are not a sweet tooth will not ignore an ice cream offered to them if they happen to like the flavor.
Being on a low carb diet, the key is to feel full, starving yourself is not an option and you can eat in an unlimited amount as long as the food has zero carb content. It has been tried and tested on my end that I can lose weight, be healthier ( i haven't had any gall stone pain attacks in the past 2 years) even if I ate a lot of those fatty foods. They can be eaten without any guilt as long as it is not paired with any carbohydrates. Sad to say, as fatty as the ice cream it might be, the sugar content is a no-no. Low carb way of eating is cutting on sugar as well.
Ice cream to me is my go to dessert whenever I feel stressed, depressed or disappointed. Ice cream has this magical way of making me feel better with no ounce of guilt after finishing the a whole pint in 10 mins. 😅

Since I can't eat much of those ice cream right now, I might as well write about it and those ice cream adventures that topped my list and where to find them.

Living near Bonifacio Global City for the past four years before the pandemic hits us, I am a fan of these two ice cream parlors. I liked that you get to have a free taste of all their available flavors before finally deciding what to get. Both shops are located in Serendra Bonifacio High Street, so everytime I need to get a quick fix, these two ice cream shops is where I go to. I particularly loved Jamoca Almond of Baskin Robbins and Cheesecake Fantasy (cheesecake, graham pie crust, blueberries and strawberries) of Coldstone. In a way I am glad these two shops doesn't have a branch yet here in Baguio because surely I and my daughter will always go bankrupt by stopping over at their store often 😅.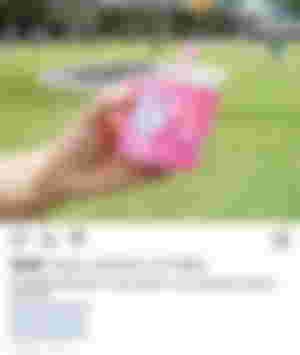 My 2nd time to go to the US was in March 2018, I was able to stay at my friend's place in Tyler Texas. In one of our grocery shopping in Walmart, my friend told me to choose any ice cream I want and she'll buy it for me. I was literally in awe how cheap the prices of their ice creams are. As you can see below they are roughly around 175 php for a half gallon, while here in the Phils, half a gallon normally cost around 250 php. I have seen in S&R here in the Philippines and these brands of ice cream below like Blue Bunny and Great Value were being sold around 500 php or more.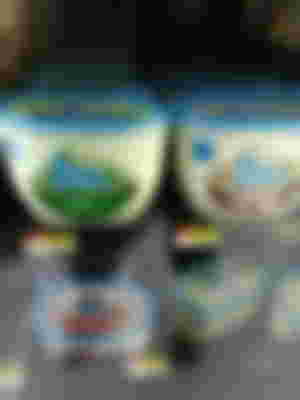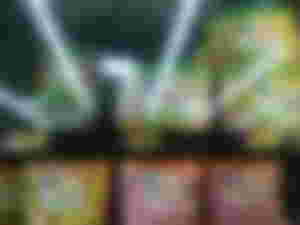 I ended up choosing the two flavors in the picture below, the Mint Cookie Crunch and the Strawberry Cheesecake. If only ice cream would't melt inside my two luggage, i will surely buy atleast 20 of this and bring it home. American ice creams are so good and with more flavors to choose from compared to our Selecta and Nestle where I always go with Double Dutch and Cookies And Cream or sometimes Quezo Real.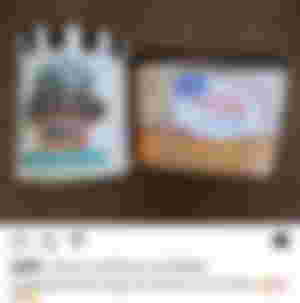 The one that tops my list and ranked it as 5 star to me. This ice cream brand is not that popular but it is one of the best I have tasted ever! The owner/creator of this ice cream used to live here in Baguio City and they have a small ice cream booth located at Upper Session Road. Their unique ice cream flavors reminds me of Coldstone and Baskin Robbins but the amount of sweetness they put is way more subtle. You can get two big scoops for only 89 php.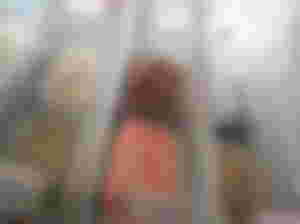 Here are some of their Ice cream creations that I loved:
Matcha Fudge Cake, Banana Pie, Butterbeer, Mud Pie Moody, I can't believe at first that they are all homemade but they are. They also have the Yin Yang Ice Cream - it is an activated charcoal flavor with bits of cream fillings and chocolate cookies. It literally looked like mixed cement and will surprisingly greet you with all its creaminess and cookie taste. They also have their own version of spicy ice cream- The Dark Chocolate Chili Pralines. If I would rate what is my top one from all their flavors, I will go with the picture I have below: The Charcoal Cheesecake! 😋. It's hard to describe what made me love it so much. Does it matter? I don't think I had ever took the time profiling why I love it so much the moment it was handed to me. 😅 All i know is that it tastes like heaven sent and more 😍.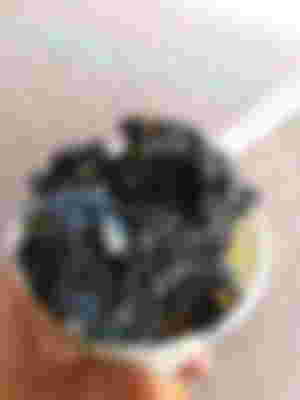 To date they have atleast more than 150 ice cream flavors. Not all Baguio natives are familiar of this ice cream place. It's like a hidden gem that only foodies will know, that's the reason I know. LOL!
Right now, they have relocated in Cainta Rizal, so if you are in Metro Manila or somewhere near, book your favorite errand service may it be grab, lalamove etc. Go check out their facebook page and start ordering. It is that good!

How about you guys? What ice cream do you love most? If you're not an ice cream lover, what staple dessert can't you live without? Let me know in the comments section. 😊
Sponsors of crazybeautifulfurmom