Lee Seung Gi Fanart - Portrait Sketching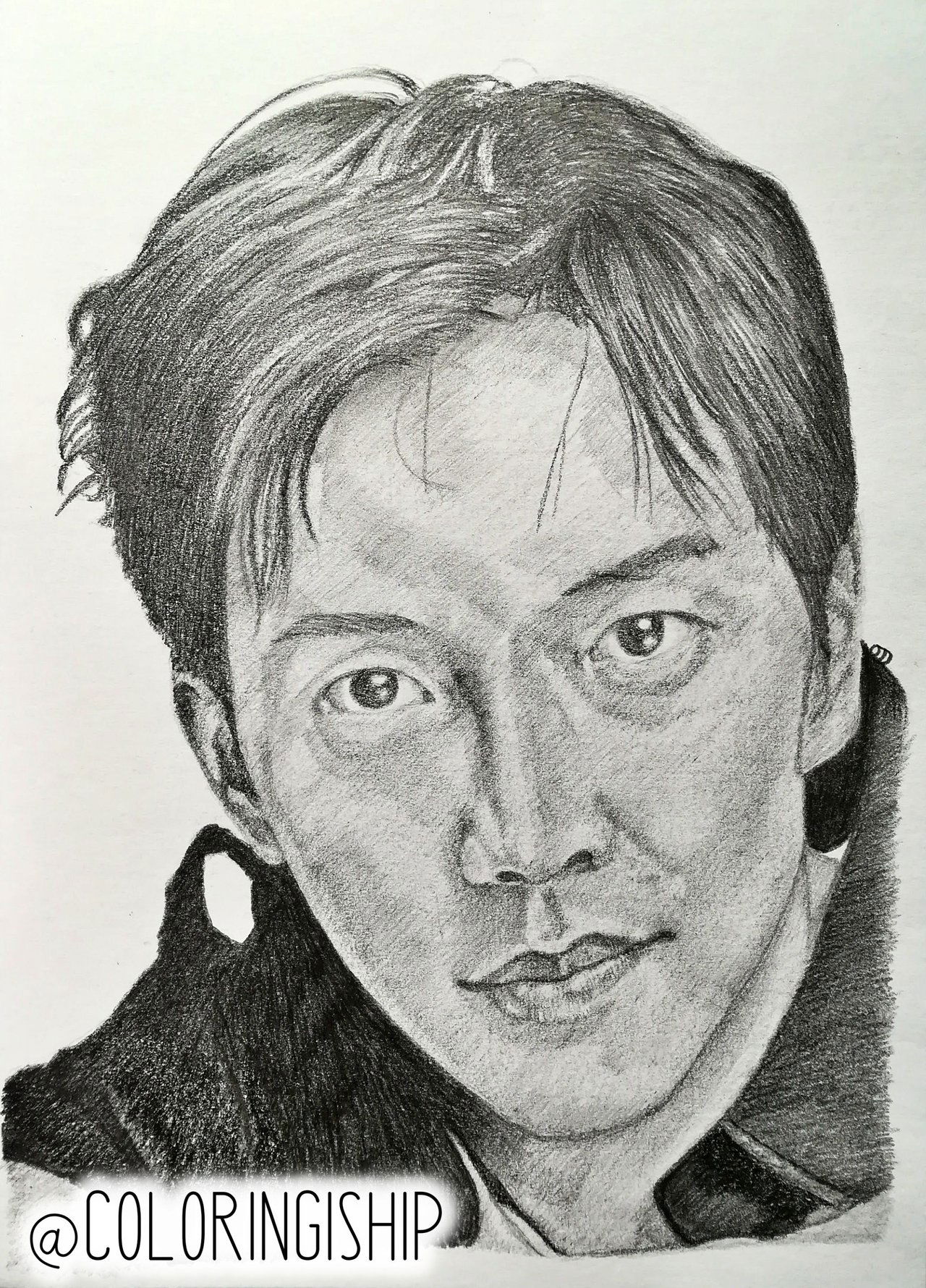 One of the fan art that I drew recently. I am sure not many of you know this guy, well unless you are a k-drama fan. His name is Lee Seung Gi, a South Korean singer, actor, and host. I became a fan of his after I stumbled upon a clip of the variety show he hosted, Master In the House, on Youtube. The clip shows him and the rest of the cast having a lemon-eating competition. I thought who on earth would eat a whole lemon? Yeww! Just thinking of it makes my teeth hurt 😅. Unfortunately, I can't show you the clip because it has been deleted from Youtube :(.
It was very funny and I got hooked on the show. Lee Seung Gi is your typical alpha male: loud, extroverted, and take charge kind of person. He is charismatic and a very good leader to the rest of the cast. Initially, I thought he was kind of annoying 😂. Being an introvert, I naturally feel annoyed by "extravertedness" of extroverts and it didn't help that Seung Gi was kind of bossy at times. But as time went by he grew on me. I love his integrity, charisma, leadership quality, and he is just freaking funny and cute 😍. And he takes good care of everyone and has a strong sense of responsibility. And because of him, Master In the House has become my favorite TV show. I haven't missed an episode since its pilot episode in December 2017.
Lee Seung Gi is also an actor and the latest role he played was as a psychopath, Jung Ba Reum, in k-drama MOUSE. In my opinion, this is the best role he played and I highly recommend it to all K-drama fans. He has been confirmed to star in a new drama this year, "Love According to the Law" (literal title).
And as a singer, Lee Seung Gi has recorded 7 albums. You can listen to all of his songs on Youtube.
I didn't capture any progress photos of this portrait but I did make a time-lapse video sketching it from start to finish. You can watch it here:
_________________________________________________
That's it for now. If you read this far, thank you. I appreciate it so much! Kindly give me a follow if you like my content. I mostly write about making art, life musing, and our mundane yet charming family life here in Klang Valley, Malaysia.
Thank you for visiting and reading my post. I hope you like it!
My First NFT Collection – Stencil 2017 – Is Now Available On OpenSea

My Second NFT Collection – Oli Kawaii Verse – Is Now Available On OpenSea

Sponsors of coloringiship