Why do we always put the blame on women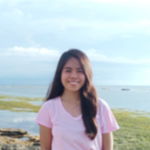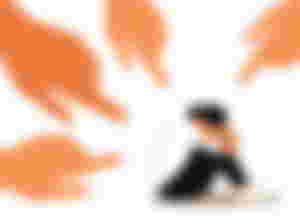 If a woman gets harassed, abused or violated, people would always think that it is because of her doing. It was the woman's fault that she did not dress properly. It was the woman's fault for getting drunk. It was the woman's fault for not protecting herself. People always blame women for the harassments they received because "they were asking for it". These people shame women while forgetting that it is the men's fault for taking advantage of them.
It is the women's month and we celebrate all these amazing and incredible women in our lives. But, all these women we look up to have experienced the struggles of living in a society where misogyny is engraved. These amazing women around us have faced and is still facing sexism, discrimination and harassment.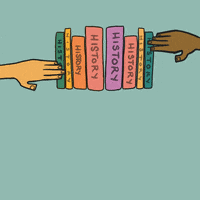 Above celebration of women, we must give light to the long-time struggles and hardships of women in our society.
We will not deny the fact that many people in our society have become aware of these struggles. Many of us already woke up and rejected many notions of the society that disadvantage our women. We have come a long way to realize the mistreatment our society have given to our women. It has been a long fight and the fight is not over.
Women have taken up space in our society. Their rights have been recognized after so many protests. Many women have taken the courage to speak up against the ingrained misogyny in everyone's mind. But, the fight is still continuing. There are still so many people that treat women like fragile beings they can control. Many still think women are inferior to men.
When a woman is underdressed, people deem it as a consent harassment. There are still people in social media spaces that blames women for their way of clothing when there are reports of sexual harassments. There are still so many content that objectifies women and sexualizing them as if they are objects. There is still the old way of thinking that women only belong at home.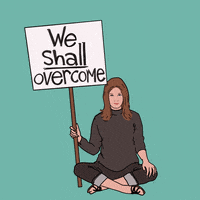 We have come a long way but the fight is far from over.
Therefore, this Women's Month and all months to come, we must empower women not only through celebrations and encouragement but also through the continuous fight for their rights. Men and women alike must stand for the proper treatment of women.
Women are the ones who gave birth to this society. It is only right that the society should care and provide the best for our women. We can only do that through collective effort.
The misogyny and sexism are deeply rooted in everyone. We cannot reject that our society is patriarchal. Men take the lead and women should only follow. But, we must fight for what is right. We must give what women deserve, and women deserve rights and privileges that have been denied of them.
To correct the wrongs of society, we must educate everyone.
Our system of education should give space into tackling these social issues. We must educate our sons and daughters of respect and justice. We must create a generation of people who will make the society better for our women.
Why must we blame women when they are abused? Why must we control what they do to their bodies. The right of choice we gave to men should also be given to women. The standards that we keep on pushing to women should also be pushed to men. It should be fair, right? We are all humans and we must all be treated as human.
The society has changed and it should still change for the better.
The change starts within you. Educate yourself. Be aware of the notions and mentality that are actually misogynistic. Call out people who have sexist thinking. The change starts in our minds, in small conversations, in spaces in social media and in every little thing.
Lead image from Canva