Miss Fisher's Murder Mysteries (2012 to 2015) is an Australian TV series. It was on Netflix and I binge-watched it. Fantastic! I like murder mysteries. However, I had only ever watched BBC or British television shows because that's what was available on American TV. But then we subscribed to Netflix and that streaming service has Australian, Canadian, Turkish, etc. … a wide variety of international movies and TV shows; with lots of mysteries.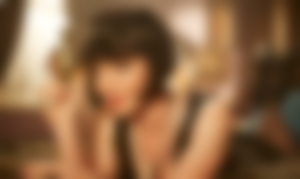 This series is no longer on Netflix (at least not in the USA); but it is being aired on PBS, our Public Broadcasting Station, free local TV. On Wednesday nights they show several episodes. So I'm re-watching them. They're still terrific!
I love Miss Fisher, private investigator. Wait! Let me properly introduce her. She is The Honorable Miss Phryne Fisher (played by Essie Davis). She is a strong-willed independently wealthy single woman with a very clever mind, excellent taste in fashion, and a golden gun. The setting is 1920s Melbourne, Australia. Each episode keeps your interest from start to finish.
In 2019, they made a spin-off series titled "Ms Fisher's Modern Murder Mysteries". I watched the previews and quite frankly … it looked super boring! I couldn't get excited about it, so it's NOT on My Watch List.
RELATED LINKS:
Miss Fisher's Murder Mysteries (TV Series 2012–2015) – IMDb
Miss Fisher's Murder Mysteries - ABC TV
How Miss Fisher's Murder Mysteries conquered America | US television | The Guardian

My Other Entertainment Suggestions - TV Series:
Moon Lovers: Scarlet Heart Ryeo (2016) Sponsors of cmoneyspinner