"Turmeric and honey are the perfect combination for good health in literally every sense." QUOTE SOURCE: Turmeric and honey, the perfect combination for health.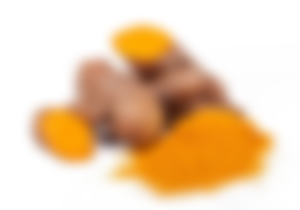 When it comes to turmeric, that article writer is preaching to the choir. I do not need to be convinced. I discovered this spice late in life when my late husband developed a serious heart condition. I do have regrets that we did not find out about it sooner. No wonder the people of India call this spice "gold"!
It's not just its pretty color. Indians learned a long time ago that turmeric can be used for cooking and for medicinal purposes. Of course they say this about a lot of spices but if I were making a list of the best medicinal spices on planet earth, turmeric would be at the top of my list, with or without honey. Although, if you are using in a tea drink, or a smoothie, you probably should add honey. It's kind of bitter.
WARNING: As always, if you are taking something for health reasons, you should consult a physician or qualified medical practitioner.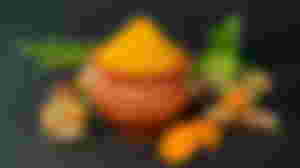 A Few Notes:
♦ Always add a dash of black pepper when using turmeric. It helps the body absorb the spice better so that it can yield its marvelous health benefits.
♦ Turmeric can be included in a baby's first foods, i.e. when they are ready for solids. (Be sure its powdered. Fresh turmeric could choke them.)
♦ Turmeric is in the ginger root family (which explains the resemblance).
♦ The botanical name for turmeric is Curcuma longa.
♦ Based on evidence found on Ayurvedic texts, turmeric was used in ancient India for healthcare. Residue of turmeric, ginger, and garlic found after analyzing the cooking pots dug up by archaeologists provide evidence that the spice was also used as a food seasoning.
♦ Turmeric eventually found its way to the West by way of the British East India Trading Company. It was imported as part of the spice blend or mixture for curry. (Typical ingredients for curry powder are: turmeric, cumin, coriander, fenugreek, and ground chili peppers.)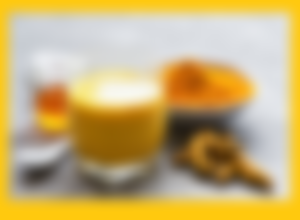 ♦ ♦ Learn More About Turmeric:
Turmeric side effects: Health benefits and risks
7 Tips for Taking Turmeric – Health Essentials from Cleveland Clinic ~
Turmeric for Babies - First Foods for Baby - Solid Starts
History of Turmeric | The History Kitchen | PBS Food
Warm Mulled Chai Turmeric Drink | Amber Approved
Easy Vegan Golden Milk | Minimalist Baker Recipes
Easy Turmeric Recipes – Olive Magazine
● ● ●
More articles in My Foodie Luv series
More fun foodie posts on Noise.Cash
MY FOODIE LUV CHANNELS ON NOISE.CASH:
Recipe Sharing : My Foodie Luv
Cooking is about enjoying food & sharing recipes so dishes can be enjoyed again & again.
Herbs and Spices : My Foodie Luv
Experiment with various herbs and spices and create culinary delights everyone will praise!
♦ ♦ ♦