(NOTE: I was a regular viewer; however, they are no longer being produced, so you might have to search online for old episodes online.)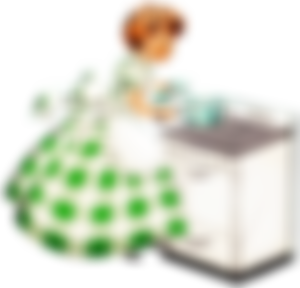 Ms. Ray always said that she was a cook, not a professional chef. But that didn't matter. She really could prepare a meal in 30 minutes. A healthy meal from start to finish. Do you know what that means to moms who work a full-time job outside the home, to be able to prepare a meal for your family in half an hour? The original shows aired from 2001 to 2012. She also made macaroni and cheese but not the way Paula and I made it. So I wasn't sold on that particular recipe. But I did like many of the other dishes she made. She has hosted other cooking shows since, but this is the series that made me her loyal fan.
Ming Tsai can cook! Mr. Tsai prepares "fusion" dishes. In other words, he takes the best of the East and the best of the West and fuses them to make wonderful Asian-European recipes. Unlike Rachel Ray, Ming Tsai is a professional chef who attended Le Cordon Bleu, a culinary school in Paris, France. He made his appearance on television when he served as a substitute or guest chef for Sara Moulton on her TV show. When she returned to work to pick up where she had left off, to her surprise, people who had watched her program while she was absent kept asking about that Asian guy. He's Chinese-American. One thing led to another and he ended up having his own TV show. The East Meets West episodes aired from 1998 to 2003. I like the episodes where he cooks with his mom and pop. Although he went to French cooking school, he gives his mom credit for teaching him most of what he knows about cooking. Isn't that sweet?
Paula's a Southern gal and I grew up eating Southern cuisine. To clarify, I am talking about the traditional food cooked by folks who live in the Southern United States. Black-eyed peas, collard greens, corn bread, fried chicken, etc. Get the picture? I liked Ms. Deen's show for 2 reasons. The first reason I have already stated. It's the food I grew up eating, so a lot of what she cooked reminded me of home. The second reason is that Ms. Deen's personal story reflects the triumph of the human spirit. I always love the stories where a person gets knocked down but they get back up and summon their will to survive. Ms. Deen found herself divorced with two sons to support. After trying various jobs, she decided to try something she knew she was good at: Southern cooking. She started a home business, making sandwiches. People would place orders and her sons would ride bicycles and deliver to the customers. From that start, it was one success after another. She opened restaurants and published cookbooks and was ultimately given the opportunity to have her own TV cooking show: Paula's Home Cooking aired from 2002 to 2012. Yes, I know that her road to success has not been without controversy. But I personally admire her gumption! I also like her recipes but confess that they need to modify to be a little bit healthier and heart-friendly. It was not only one who had that opinion. Her own son, Bobby Deen started a TV show called "Not My Mama's Meals". He took his mom's recipes and tried to revise them by reducing the fat content, sugar, butter, etc. Sponsors of cmoneyspinner
NOTE: My original content previously published at ArticleWritingJobs.com.
Check out more articles in the My Foodie Luv series.