7 months ago
(Last updated:

2 months ago

)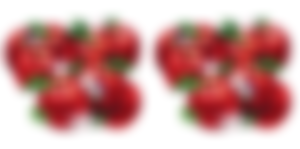 Ever since I was a little girl, golden delicious apples have been my favorite variety of apples. But then one day at my local grocery store they were having a sale of various fruits and veggies in the Produce Department. The sales price made me willing to step out of my comfort zone and try something new and different. That's how I discovered Fuji apples, which became my "new" favorite. Golden delicious is still my favorite; but it now has to share the Number One spot. That produce sale was life-changing. I began to wonder what else was there in this world that I didn't know about. (LOL.) Strolling through the produce department of a grocery store became an exciting eye-opening experience; especially when it came to apples. I soon learned about New Zealand apples, Gala, Pink Lady, Honeycrisp, Jonagold, and more!
DID YOU KNOW? Apples are one of America's most valuable fruit crops and this country is the second-largest apple grower worldwide. China is the first. Poland is the third. 
DID YOU KNOW? The USA grows 200 unique apple varieties.
DID YOU KNOW? Harvest season for apples in the U.S. is between early August and mid-November, depending on the variety and the state; and October is National Apple Month.
DID YOU KNOW? "Apple has many health benefits as it contains vitamins and minerals in it. It is a well said verse that an apple a day keeps the doctor away. Eating an apple daily makes you resistant towards such diseases as Parkinson's, Cataracts, Alzheimer's, gallstones, and even certain cancers." (Source)
🍏 🍎 🍏 🍎 🍏 🍎 🍏 🍎 🍏 🍎
One may not think of apples as an exotic fruit. But the fact that there are literally enough varieties of this ordinary fruit to list them in a directory from A to Z makes me think of apples as extraordinary.
Hope you had fun reading this.
If You Liked This, You Might Like:
Do You Cook with Edible Flowers?
Ancient Foods Still Included in the Modern Diet
7 months ago
(Last updated:

2 months ago

)