Every once in a while I come across a TV series that's worth RE-watching. However, I can't fulfill my wish to RE-watch it because the content is no longer available on the streaming platform or the TV channel where I first watched it.
I use two paid streaming services. Most of the other streaming services I have access to are Free with ads. I do want to RE-watch some TV shows but I can not afford to pay to RE-watch. So I wait until get lucky and can watch the shows again on the free streaming platforms. There are lots of streaming sites where you can watch content free with ads. The most popular ad-supported ad-supported streaming services in the USA are Pluto TV, Tubi TV, Freevee, and Paramount+.
Where Does Ad-Supported Streaming Go From Here? 3 Predictions For 2023
The future of streaming is free ad-supported TV and movies - The Verge
6 Streaming Services With Ad-Supported Tiers

Below are some of the crime and mystery TV series that I am RE-watching (or have already RE-watched).
This series first started airing in 2008. It was so popular it is now up to Season 16. It's a Canadian series about Detective William Murdoch of the Toronto Constabulary. Similar to Sherlock Holmes, he combines science and sleuthing to solve crimes. He often invents his own tools or makes use of the latest tools available or experimental in science and technology. "The series is based on characters from the Detective Murdoch novels by Maureen Jennings and stars Yannick Bisson as William Murdoch, a police detective working in Toronto, Ontario in the late 19th and early 20th centuries." (Source)
This series first started airing in 1997. The various murders occur in fictional locations; small country villages that make up the English county of Midsomer. The time period is the 20th century, circa 1970s and 80s. At first, it was Detective Chief Inspector Tom Barnaby, who solved crimes. During the later seasons, it was "the other Barnaby", his cousin, John Barnaby. Both detectives were equally good at crime-solving. But I would not compare them to Sherlock Holmes. Still! The shows were very entertaining. They made it up to Season 22; episodes for Season 23 began to be released during 2023; and there may or may not be a Season 24. This television show is a "British crime drama television series, adapted by Anthony Horowitz and Douglas Watckinson from the novels in the Chief Inspector Barnaby book series (created by Caroline Graham),..." (Source)
This series is about the crime-solving efforts of Brother Cadfael and is based on The Cadfael Chronicles novels written by Ellis Peters. Both the novels and the TV series are very interesting and entertaining. The setting is 12th-century England, and Brother Cadfael lives in the Benedictine Abbey in Shrewsbury. He is an herbalist who knows all about the herbs and plants that can either cure or kill. He is also extremely intelligent, observant, and analytical and lends his skills to assist the sheriff and other legal authorities with solving crimes. This series first aired in 1994, and there were only 4 seasons (1994-1998). Nevertheless, the episodes were quite captivating and also educational. A viewer could learn a lot about the history of England, the influence of the Catholic church during that time, and various herbal remedies.
These are on my RE-watch list. Are there any movies or TV series you are watching all over again?

What is your favorite GO TO platform for free streaming services?
Thanks for reading.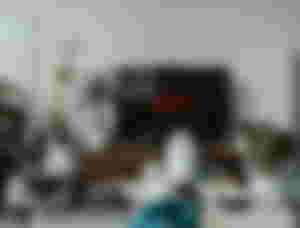 TV Series: Drama: Miss Fisher's Murder Mysteries
Two (2) Historical Period Korean Dramas Released 2022-2023
8 Great Bollywood Movies For Beginners
TV Miniseries: Drama: Small Island (2009)
Movie Recommendations: The Best of the Best Alfred Hitchcock Films