In case of the end !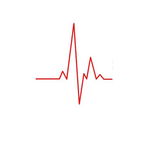 I didn't sleep enough, and I woke up hardly breathing. I don't know if the issue with the air, or the water, or maybe even the food. It could be of the smell of war not that far from the borders where I live.
I wrote a lot of content motivating others, writing about the Healthy Indifference and about Having choice !. And many posts that share my experience of not giving up even when it was so hard. But when I think about what's going on in the world, when I think about what could happen with my family and especially with my child, I just come to a conclusion, that I'll have to be much more powerful to raise and to protect my son and little family. Now when even my mother went to Algeria, and she's living with my sisters and I don't worry about her that much because I know that many people are caring about here there, I'm left alone with my family in Russia, expecting the war here anytime soon. I live so close from Ukraine and I wish I could talk about what I hear here.
Anyway, staying in Russia is not the case for me, and going back to Algeria is not an option for me. Maybe our destination will be to Mexico with fewer restrictions and more freedom. The more I learn about Mexico and the more I find people from there posting on the blockchain, the more I'm sure that maybe the best place to live in right now. Still not sure about that, but I learned about Thailand, and it seems that's not an option for me also. Still lost between choosing a country to go to, while everything could be close to the end. I have to choose as soon as possible before it's too late. I don't feel good about staying in Russia. But still have another issue to think about. That's of course money. Because I'll need a lot to travel and to be able to live onboard. I don't like to complain, but in this case I have to say that I don't have a lot. Maybe I'll have to do something about that. Maybe asking for donations is the only option I have.
It's really hard to come to this, but since I feel that I'll be a refugee of war, I may have to do so anyway. Especially if I have a child and a family to care about. Also, I think that I'll create more content from now, so I'll assure that I'll not be lost or homeless in the future. You may say, you're in crypto so long, why you don't have enough money now. I would say that if I'll sell all my crypto, I'll have about $10k and even that's not right away. I have about 2$k in bitcoin, about $500 in bitcoin cash. And the hive account that I'll have to power down in case I spend all btc and bch, that's about $8k that I can get in 13 weeks. And about $1500 in blurt. The total could be a bit more than $10k. Now looking for the prices of the travel, only flight ticket will cost me about $3500. That's what I have in bch and btc. Then I have some crypto in an exchange about $1000 that I may spend in visas, tests, and other expenses of travel. Then I'll have to start powering down. Because I don't think that the content will be enough for me to live with my family as an immigrant. I earn about $10 - $15 a day. That will be enough to rent a home. But, I'll need to pay bills, food, and other expenses.
I can't find enough time to help my wife create content, because she is taking care of our son, and she teaches Korean a little to earn a few hundreds of dollars a month. You may expect now more content from here on @cherilay. And I may create an account for my son to share his little life with you, and as I planned I hope when he'll grow up, he'll have an account already set for him with a lot of followers, and he will not have to work hard to think that much about money as I do. I hope to assure an easy life for him.
I didn't travel for a long time and that's why maybe I'm confused and afraid a bit. Since I left Algeria in 2010 to Russia, I didn't leave the country at all. I've got married here and so used to live here. Home we have everything we need for our comfort, and we may leave all this here, or sell it if we will have the chance. It's hard to leave when we worked so hard to assure that comfort. But as I learned here in the blockchain that the comfort zone should be sometimes left for better adventures.
It's hard to write this because I didn't want this to end like this. I wished we kept living here in peace. But it seems that we don't have any other choice to make. I hope we will make it and leave before it's too late !
---
Those are my wallets adresses :
BTC : 3MsMMPLo1tfFoK2cweew3nksQDRDhQazLz
BCH : qrku8p5d9pus2rjmye4mxxvxcwwxqrzpw52lysf3hx
smartBCH : 0xAcfde51498E93905eea97326e297F923915AB7e8