Do Material Things Bring True Happiness?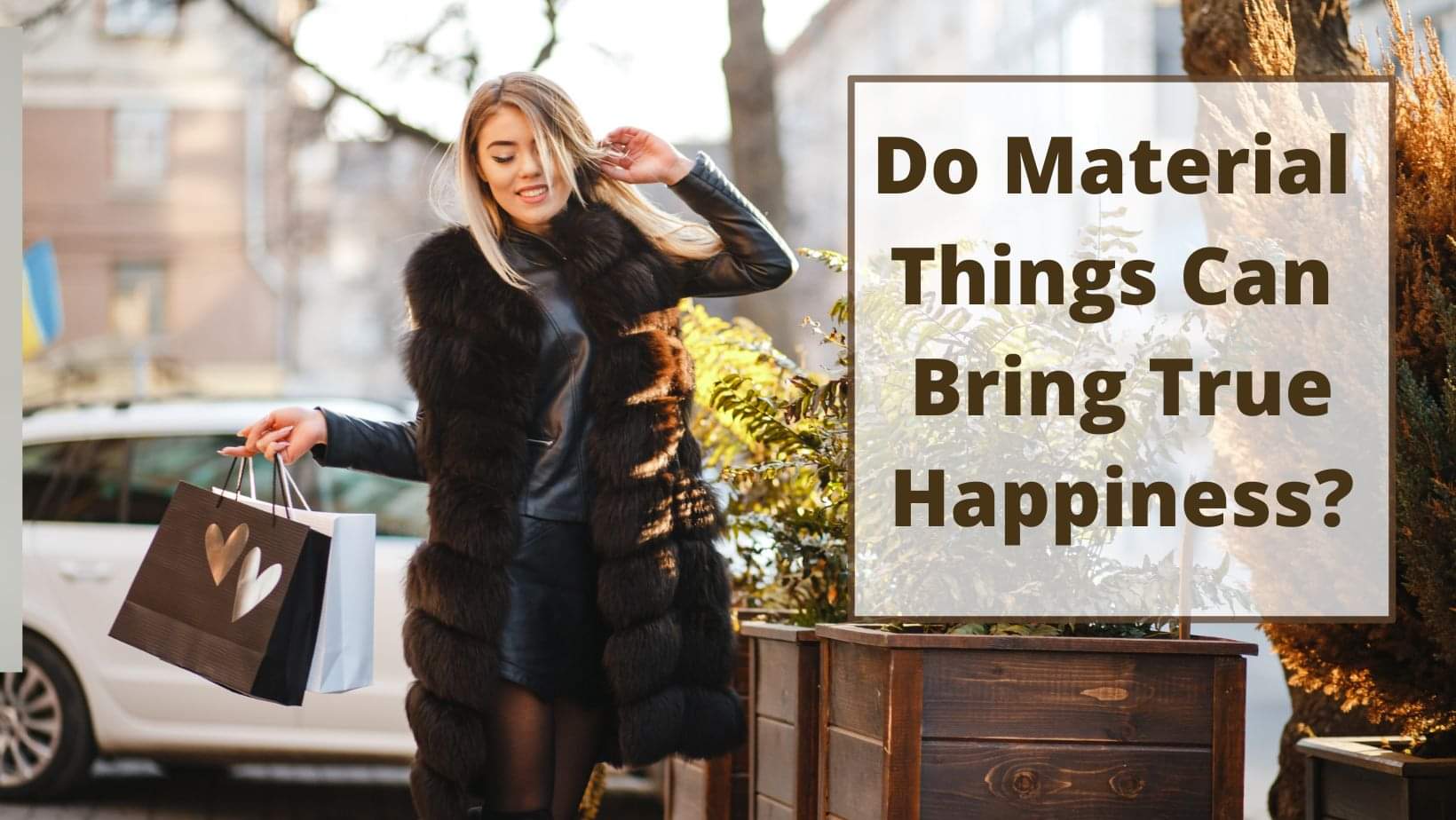 In today's modern society, many has became obsessed in having a comfortable and luxurious lifestyle because of what we see around us. We are surrounded by the world of businesses and commercialism. Aside from that people are encouraged to follow the trend, there are many pictures and videos circulating in social media eating delicious and expensive food like "mukbangs". Many people posting about their achievements and asset that they have. Several are travelling to beautiful places. As of result of this, many are encouraged to work hard and to do double to obtain it. What we see in advertisement, television, and social media have big influence in our thought, thinking that having the things we see can bring happiness and enjoyable life.
The accumulation of wealth and property became the main thing in present-day society, that is why many are spending energy and time just to have the thing's they want. They are aiming things that at the end would result to struggling to work harder. This, they do not realize that they are falling into a much stressful and over-burning life.
But how do we know this?
When reaching this desire, we may end up doing things that are not good for us in the end. We might be stucked in big debt. Since it is the fastest way to gain the things we want. The aftermath is we get stressed and feel pressured in settling our due.
Therefore, Do material things can really bring true happiness?
Yes! But not a long term enjoyment. Especially if it is rushed and beyond our capability to attain. Furthermore, fashion and latest electronic devices gets old fast easily these days, as a result of newest brand emerging quickly. In this case, the things that we want will be endless.
"Happiness is never found in materialistic things, it exists in the things that cannot be physically possessed. Therefore, happiness is priceless. It can never be purchased. Love is happiness.
- Ellen J. Barrier
We can find long lasting true happiness not in the thing that can get old. But to the things that cannot be physically possessed. It is in our inner selves. We just need to build it up. Love, contentment, kindness, generosity, satisfaction, humility. Having a happy family, circle of good friends, healthy body and spiritual life can bring true happiness to us.
It's not bad to enjoy the money we work for or desire things we want but it should be at the right level. Too much attachment to material things can cause us to be unsatisfied. It may result in temporary joy that cannot last longer. Remember, materialism is a trap that can be burden to our life. We should focus on the things that can give us peaceful mind, security, and contentment. These are the things that can give us true happiness.
Blog #14
September 8, 2022