A Journey Of Creativity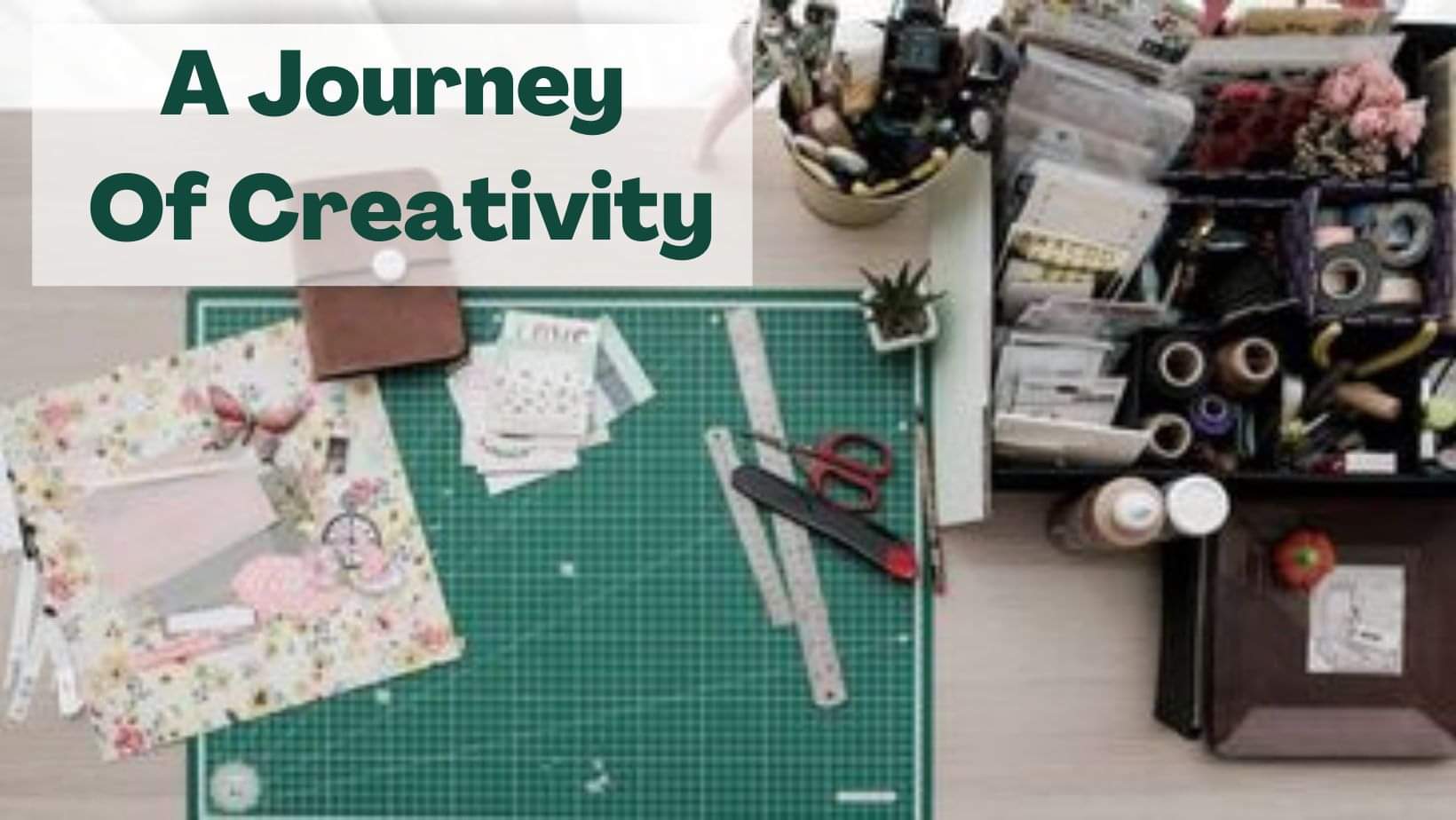 When I was a teenager, I started writing poems, short stories and several sentimental thing about life and love. Writing, reading books and novels were my past time during that time since I'm always alone on the farm where I live. I didn't have any friends there, so I became preoccupied with reading and writing from time to time. But I found out later on that I do like arts and crafts when I was on my third level in highschool. Our teacher in MAPEH, in arts subjects, always gives us activities on drawing, stitching, sculpting, painting, and weaving. I enjoy doing it all and giving my best to make it looks impressive.
As time went by, when I started a family, I forgot my fascination with arts and writing because of the busyness in life in taking care of the household chores and raising a child. Not until when the children are growing up and started to go to school, I didn't think that I would be able to use my creativity in their assignments and projects. When my firstborn was in grade two level in elementary, their teacher gave them a project about the cycle of the butterfly. They need to make a short story about the cycle to look interesting and unique. The teacher gave them some words that they were going to use.
At first, I don't have any idea what should I do. The first thing that my daughter and I did was get the things that we will use such as glue, coloured paper and scissors and some extra designs that are available in our house. We will make things out until it is done. I was pretty amazed by the accomplishment that we made. It looks very satisfying and beautiful from my perspective. And that was the time that I realised that I can still do arts and crafts.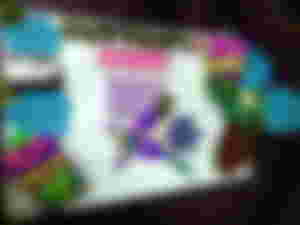 The other time that I used my skills was when my youngest son and his classmates have activities on their Kid's Day Out. This event was held at Star Arena. They all performed a Zumba dance number. I t was way back in 2019. All the daycare students of our town werethere to perform a dance number for each school. And because of that event, I was in charged in making the props that they will be using. With the financial support of my parents, they provided the money and the things that I needed.
The first thing I did was to design the mini barbells that they will use. Each parent participates in preparing barbells, they use old Mountain Dew plastic bottles and put them together, doing this helps lessen my work. All I need to do on the mini barbell is to wrap and design it. For the wrap, I use gold metallic foil, and the design is simply a straight line rounded on the plates and the colours are red and blue.
The next thing I did was the ball. I delicately wrap them one by one. Since the ball is round and it's hard to warp, I need to strip the foil and paste it one by one into the ball until I cover it all.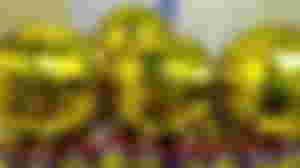 Then I wrap the hula hoops, the mat and the stand of the ball. We need to make a stand so the ball won't roll away. Same design as the barbell I simply choose a two-straight line to round the barbell plates. The simplest the better.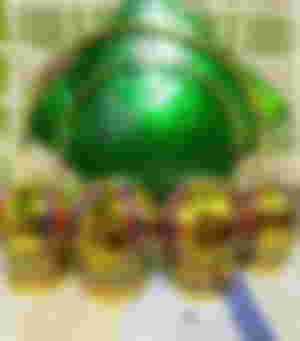 And then my hubby helped me cut letters that I will paste on their outfits. I'll put the" Zumba" word in front of their shirt and "BN" on the back of their shorts, "BN" is the acronym for the name of our "Barangay".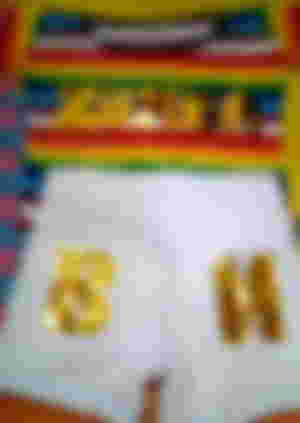 I was very happy with the outcome when I finish it all. And when they use it to perform it was a fulfilment feeling for me to see. All the parent's hardships are all worth it. After several days of practising for the kid's dance until in preparing and assembling their props, tiredness disappeared when they finished their activity beautifully. My only regret is that we didn't get a close-up shot of them while they are still performing. It's restricted to get too close to them because it might distract them.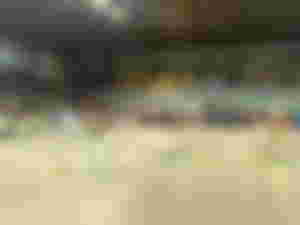 After that event, when schooldays were about to end, we are having a recognition day at school for our kids. And parents have a part to organize in this event. I volunteered to do the stage design. While the other parents are in charge of the gifts that will be given to the kids, the snacks and in arranging the chair and cleaning the venue of the event. I choose a design on Youtube and make a sample, and asked the parents for suggestions on which design of the flower is their like. When everyone had agree on which design is doing to used, I started doing it. I have 2 weeks of preparation for the stage.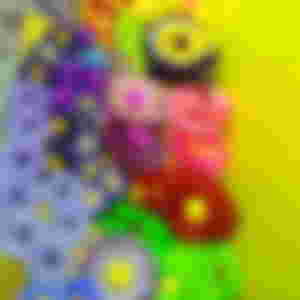 When I finished the background design of the stage, I arrange it on the floor and took a picture to share with them about what it will look like when it is assembled.And then, I told them that the front stage is the next thing that I will do.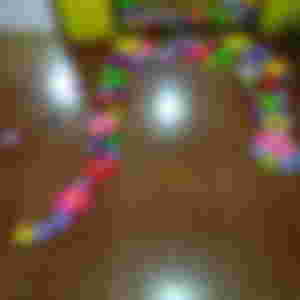 But sadly, I didn't finish doing it. The pandemic started before the event started, and the preparation was put to a halt because of this crisis. At first, I was disappointed and sad but I realised that it is better for the safety of many. After what happened I am still happy because I enjoy doing it. I have no regret that I used up my time and energy even without the results I wanted.
I realise that the things we love will never be forgotten even if time flies fast as long as it's in our hearts it comes out naturally.
Blog # 21
October 6, 2022
.