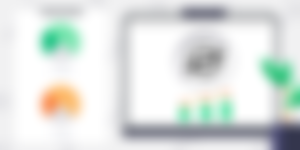 XLM Price Prediction
While it may seem like a lofty goal, improving today's worldwide fiscal infrastructure is actually possible. Stellar Lumens (or XLM) is tailor-made for that very purpose. Stellar was developed six years ago, in 2014. XLM coin has come a long way from its humble beginnings, becoming one of the most famous and largest market cap cryptocurrencies in the market. For crypto trading enthusiasts, a Stellar Lumens price prediction is important to understand XLM investment contours.
This in-depth post will walk you through an XLM price prediction. It covers both the current price and the change that crypto traders can expect to see over the next five years.
Also, let's discuss some details before diving into the Stellar prognosis. Please note that predictions are only a way of giving you some general ideas on the direction of a coin's price. These predictions are always subject to possible future changes. Hence, read the post as a reference to what the price might be in the next five years, — but not as an absolute truth bound to occur.
Stellar is a distributed and open-source payment infrastructure. It is purposely built on the idea that the global community requires a wide-reaching fiscal network that is open to anyone. Large institutions, individual people, and even entire payment systems can operate on the Stellar platform.
The community-owned and open-source blockchain network is exclusively meant for facilitating value cross-asset transfers. It takes just one penny to facilitate the transfer. The low transaction costs enable individuals of all income levels to have access to low-cost and efficient financial services. Isn't it a truly revolutionary innovation?
Before we move to XLM predictions, let's remember that the digital currency of this network is called Lumens and its abbreviation (ticker symbol) is XLM.
If you have a Stellar account, you should maintain a basic minimum of XLM in the account. This protects you from any spamming or hacking in the crypto space. Once you have a Stellar account, it is easy for you to send a particular currency to any colleague, friend, or fellow trader in a completely different currency.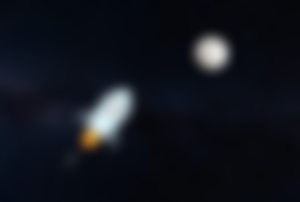 Jed McCaleb and Joyce Kim are the masterminds behind the Stellar project. Did you know that McCaleb is also the co-founder of Ripple? Ripple is similar to Stellar in terms of using certain payment technologies. These platforms help in reducing the time cross-border currency transfers take (as well as their costs). While Ripple only focuses on banks, Stellar has its eye on both non-banking and banking uses.
Now that you have some basic understanding of Stellar, let's dive into the Stellar Lumens forecast!
The XLM coin falls into the broad category of the most volatile cryptos in the market. As with most altcoins, XLM prices are affected greatly by Bitcoin price fluctuations.
By the end of 2014, XLM experienced a 5x increase. Its trading history has been really interesting. In 2017, there was a whopping jump in the price in just four days — it skyrocketed from $0.00547 to a little over $0.0047. At the beginning of 2018, XLM experienced another monumental rise.
Now you can imagine what Stellar predictions look like, and decide if it is a worthwhile investment.
XLM Pricing In 2020
In 2018, XLM hit an all-time high. According to the XLM stock forecast, it also became a highly superior token in the crypto banking industry. Finally, specialists started to consider it as a serious competitor to Ripple: it became clear that the crypto winning the contest would automatically acquire a large portion of the market.
In 2018, price growth was stable and traders could see a steady increase in the pricing. The maximum price in 2018 was $0.88. What about today's pricing? Unfortunately, the following facts should be taken with a grain of salt. The first halves of 2017 and 2018 were favorable for XLM. The project gained a number of partners (including IBM). However, today XLM holds only the 14th spot in the market currencies top.
Stellar Lumens' projection demonstrates that the price of the coin has gone down significantly. The price of Lumens has been hammered down significantly, and it reached just $0.09 by the end of 2018. In 2019, the ultimate high for XLM was a mere $0.16.
In 2020, XLM regained some of its former value, but then suddenly saw a new low of $0.03. After that, XLM has enjoyed a bump from the general crypto markets' rise, so currently it sits at $0.10. But the most important question is not what the price used to be. What everyone wants to know is what will the price be in the future — can traders expect growth in the pricing over the next few years?
When summing up all of the Stellar Lumens analysis, it is fair to say that there certainly will be an increase in the pricing. The maxim "buy low" applies perfectly to XLM for those who believe in experts' rosy predictions for the token.
XLM Pricing in 2021
Hopefully, this section will educate everyone who's new to the world of cryptocurrency about XLM's price in the coming years.
Apparently, there will be no significant change in the numbers from September 2020 to February 2021. Predicted numbers for XLM's price in the next February may reach as high as $0.15. The minimum price for that month is $0.10.
XLM Pricing in 2023
The maximum price in 2023 may reach the point of $0.16. However, the minimum price will still be roughly $0.10-$0.11.
By the end of December 2023, the price may rise to $0.17, — it means a nearly 100% increase from today.
XLM Pricing in 2025
It is possible that Stellar Lumens will go up by a whopping $0.50 over the next five years. By 2030, the XLM's price could be as high as three dollars — which means a 30x increase.
The experts admit there is a lot of potential for the price to go up. Since its inception, the all-time-high price for XLM was $0.88. If a bull run takes place in the near future, XLM can easily hit a whopping $1.
Stellar Lumens is a highly versatile token, so you can use it for everything from cross-border transactions to online shopping. Bear in mind that the XLM team is continuously making major developments to the project! The price may remain stagnant for the next 2-3 years, but it's very likely to go up after that. In other words, it is patience that leads any XLM investor to success.