Projecting dreams with BCH [ENG-ESP]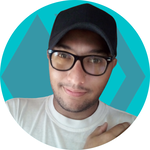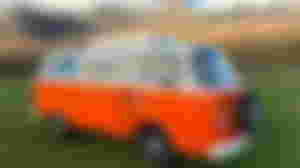 I like to think that the pandemic in 2020 had an interesting effect on society, I think it made us realize how fragile we are as human beings, that from one moment to the next we may not be. That existential reflection made me think about what things are really important to me and strive to achieve my goals and in the case of not happening, to be able to have the certainty that I did my best to make it happen, although there are things we can not control, to focus on the things that are under our control.
One of the things that move me most in life is my family, I care that my parents, my brother, my wife are well, that they do not lack anything, and although I feel that sometimes or rather most of the time I do not get it, it is what matters most to me. Now, on the other hand, since the pandemic happened and made us all think about how fragile we are and even more when the virus took a couple of family members.
Note that I want to travel a lot, to know other places both in the country and the world, but not in the usual way, that of flying around and spending a week in a place and coming back home. I find it incredibly attractive to be able to travel with the house on my back, that is to say, to do it in a motorhome.
Now, in my country there is not much motorhome culture, so buying one is kind of complicated, in fact, in my almost 30 years of age, I have only seen a couple of motorhomes. But, I have discovered that there is a possibility to build a very practical, functional and relatively inexpensive motorhome. It involves converting a Wolskvagen van, popularly known as a "Combi or Kombi" into a small motorhome.
Now, I want to travel around the world in a combi, and the best thing is that I solve two problems in one, transportation and housing. At a time when the economy of my country makes it extremely complicated to be able to buy a house. Now, as I intend to plan and build my dreams with BCH, well, it is a matter of planning, on the one hand, the cost of the project and, on the other hand, work to achieve it.
I have studied how much money it would take me to achieve this goal and I estimate around 5,000 USD, to explain it in more detail. With 2,000 USD I could buy a Combi in good condition, with approximately 1,500 USD I would invest in everything related to mechanics and any imperfections it may bring, since we are talking about a car with many years of life, and the other 150 USD I would use to convert the interior of the van into a motorhome. Something like you see in this image: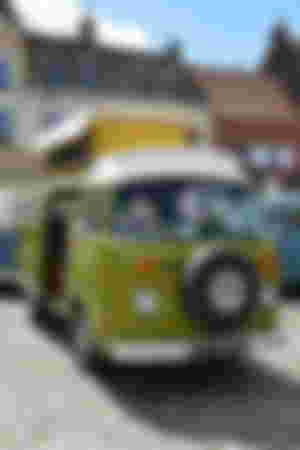 Something like this I wish to build in the next few years, now, reaching this goal may be possible with the help of cryptocurrencies. Taking advantage of the fact that they are now in a bear market, there is the possibility of acquiring at a good price, hoping that they will go up as time goes by. The historical high of BCH is above 1,500 USD, and today it is around 120 USD, that is, if buying and saving as many BCH as possible today, and that sometime in the near future, BCH will return to its highs, we are talking about an increase of 10 times its current value.
For that reason, I know that cryptos like BCH possess the potential to generate profound and incredible opportunities. I don't know how long it will take for it to take flight into a bull market, but I am confident it will happen, and I am confident in the BitcoinCash community, in the project that is consolidating. And for which, many of us are actively working, even if it is doing small things, everything adds up.
Do you have any dream you want to fulfill with BCH? Tell me about it in the comments...
Translated with www.DeepL.com/Translator (free version)
Fuente de las imágenes:
Combi Naranja: https://pixabay.com/es/photos/combi-vw-camioneta-retro-vuelos-2266348/
Combi Verde: https://pixabay.com/es/photos/volkswagen-combi-camioneta-4241779/
________________________

________________________
Proyectando los sueños con BCH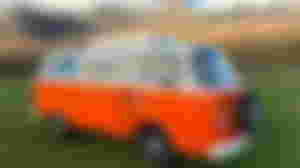 Me gusta pensar que la pandemia en el 2020 tuvo un efecto interesante en la sociedad, creo que nos hizo caer en cuenta de la fragilidad que somos como seres humanos, que de un momento a otro podemos no estar. Esa reflexión existencial me hizo pensar en qué cosas son realmente importantes para mí y esforzarme para alcanzar mis metas y en el caso de no ocurrir, poder tener la certeza que hice lo posible porque eso ocurriera, aunque hay cosas que no podemos controlar, poder enfocarnos en las cosas que si están bajo nuestro control.
De las cosas que más me mueven en la vida es mi familia, me importan que mis padres, mi hermano, mi esposa estén bien, que no les falte nada, y aunque siento que a veces o mejor dicho la mayoría del tiempo no lo consigo, es de lo que más me importa. Ahora bien, por otro lado, desde que ocurrió la pandemia y a todos nos hizo pensar en la fragilidad que somos y más aún cuando el virus se llevó a un par de familiares.
Note que deseo mucho viajar, conocer otros lugares tanto del país como del mundo, pero no del modo habitual, eso de andar en avión y pasar una semana en un sitio y volver a casa. Si no que me resulta increíblemente atractivo poder viajar con la casa a cuestas, es decir, hacerlo en un motorhome.
Ahora bien, en mi país no hay mucha cultura de motorhome, así que eso de comprar uno está como complicado, de hecho, en mis casi 30 años de edad, solo he visto un par de casas rodantes. Pero, he descubierto que hay una posibilidad de construir un motorhome muy práctico, funcional y relativamente económico. Se trata de convertir una furgoneta Wolskvagen, conocidas popularmente como "Combi o Kombi" en una pequeña casa rodante.
Ahora bien, quiero viajar a través del mundo en una combi, y lo mejor es que resuelvo dos problemas en uno, transporte y vivienda. En un momento donde la economía de mi país hace sumamente complicado poder comprar una casa. Ahora bien, como pretendo proyectar y construir mis sueños con BCH, pues, se trata de planificar, por un lado, el coste del proyecto y, por otro lado, trabajar para conseguirlo
He estudiado cuanto dinero me llevaría conseguir este objetivo y estimo que al rededor de unos 5,000 USD, para explicarlo de manera más detallada. Con 2,000 USD podría comprar una Combi en buenas condiciones, con 1,500 USD aproximadamente invertiría, en todo lo referente a mecánica y cualquier imperfecto que pueda traer, ya que estamos hablando de un auto con bastantes años de vida, y los otros 150 USD los usaría para poder convertir el interior de la camioneta en un motorhome. Algo así como lo ven en esta imagen: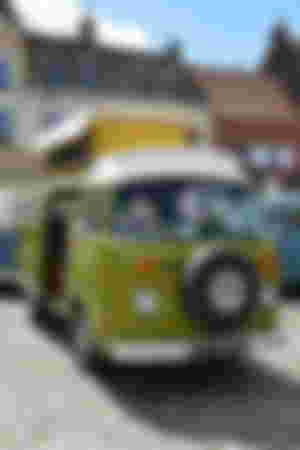 Algo así deseo construir en los próximos años, ahora bien, alcanzar esta meta puede ser posible con la ayuda de criptomonedas. Aprovechando que ahora están en un mercado bajista, está la posibilidad de adquirir a buen precio, esperando que suban conforme pase el tiempo. El máximo histórico de BCH está por encima de los 1,500 USD, y hoy está al rededor de los 120 USD, es decir, que si comprar y ahorrar el mayor número de BCH posible hoy, y que en algún momento en un futuro cercano, el BCH vuelva a sus máximos, hablamos de un incremento de 10 veces su valor actual.
Por esa razón, sé que cryptos como BCH poseen el potencial de generar profundas e increíbles oportunidades. No sé cuanto tiempo le tome tomar vuelo hacia un mercado alcista, pero confió que pasará, y confio en la comunidad BitcoinCash, en el proyecto que se está consolidando. Y que por el cual, muchos estamos trabajando de manera activa, aunque sea haciendo cosas pequeñas, todo suma.
¿Y tú tienes algún sueño que deseas cumplir con BCH? Cuéntame en los comentarios…
Fuente de las imágenes:
Combi Naranja: https://pixabay.com/es/photos/combi-vw-camioneta-retro-vuelos-2266348/
Combi Verde: https://pixabay.com/es/photos/volkswagen-combi-camioneta-4241779/