The history of mankind begins with the woman. We know that the position of women in history has changed drastically, but what was it like in the beginning? What did the woman, ie the mother, mean to the family? What role did they play? What were their rights and what was their daily life like? What are the similarities and what are the differences compared to today's women? In this article I will try to answer these and many other questions about women's lives throughout history.
Prehistory: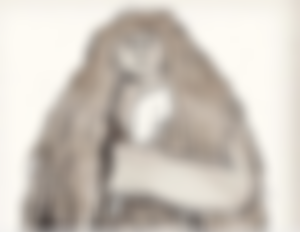 Science considers a woman to be the original or first sex, she carried the first human chromosome, and her evolutionary adaptation ensured the survival and success of the species. Her maternal care created in the human brain a stimulus for the development of communication and social organization.
The life expectancy of women in prehistory was very short, they lived to the age of 20 on average, and very few were those who lived to be 40 years old. The main reason for this was the hard work from morning to night. The communities we might call the families of the time were matriarchal which means that it was the women who made the most important decisions. Women developed a vast range of activities and skills, collecting food, caring for children, making clothes from animal skins, utensils, tools, and ornaments from teeth or bones. They were engaged in pottery and built shelters, they are even considered the pioneers of agriculture because of their good knowledge and use of plants and grasses. Every woman had to own a bag for collecting fruit, a. They also invented the first baby carriers because there was no older group of women in the tribe who could look after the children.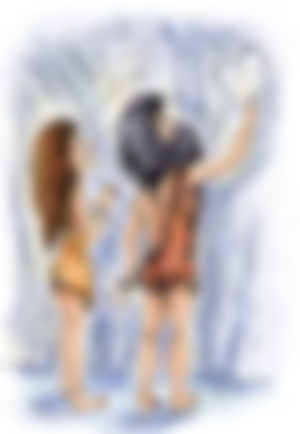 It can be said that women were much more appreciated at that time, and no distinction was made between women and men, it was essential to survive together in caves or other shelters. Unbelievable, but in the first primitive societies women were much less oppressed than in later societies. In primitive societies, it was believed that a woman was a divine, not a human being, endowed with the most important power in the world - childbirth. It was believed that only women could create a new life, so they were revered accordingly. Then the principle of reproduction was discovered, tribal communities disintegrated, the organization of life into states began, and thus the domination of men began. During the old days, women lost almost every social role except having children.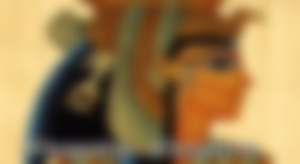 In ancient times, women and men did not have equal rights, women were often oppressed, considered less valuable, restricted in their movements and were completely dependent on their husbands or fathers.
Differences in women's lives can be traced through Egyptian, ancient Babylonian, Greek, and Roman civilization. What they all have in common is that women were subordinate to men, that is, their lives depended on men.
Many ancient codes also deal with women's rights. One of the oldest and best preserved is the Code of Hammurabi from the 17th century BC. from Babylon. According to this code, which is known for the principle of "an eye for an eye, a tooth for a tooth", we can read that women were excluded from public life and could not decide independently, they could get a divorce in case of obvious neglect, misconduct or the husband left them, the marriage was decided by the husband, father or guardian, and if the wife was barren, the husband could take another wife.
As everywhere, there are exceptions, so in ancient Egyptian culture there were exceptions of the female ruler. They led a lavish and comfortable life. In their time, culture and art developed and the economy flourished. Some of the more famous are Hatshepsut, Cleopatra and Nefretiti. But even here we can see inequality because they came to power only in the case of powerlessness or lack of a male heir.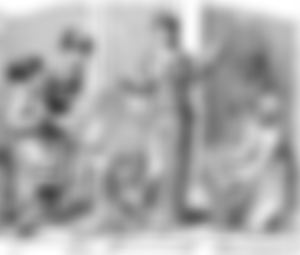 Women were also deprived of their education. The girls did not go to school, but, like their mothers, did housework, took care of the household, and prepared for marriage and family care. Even their clothes were simpler unlike the men who wore woolen robes. In some cities, such as Athens, women lived completely separate lives from men, were forbidden to associate with men, lived in special rooms, and went out only on special occasions. They did not participate in political life and their buying and selling was limited. The poor were forced to work in the fields and markets. Their disparagement is also evidenced by the fact that in public they could not call themselves by their own name, but called themselves someone's wives. Similarly, in Rome, daughters were given the names of fathers in the feminine gender and next to the name an ordinal number such as Julia I, Julia II and so on. However, at the end of ancient times, the position of women in Rome improved. They gained business ability, could be owners and participate in religious and other ceremonies.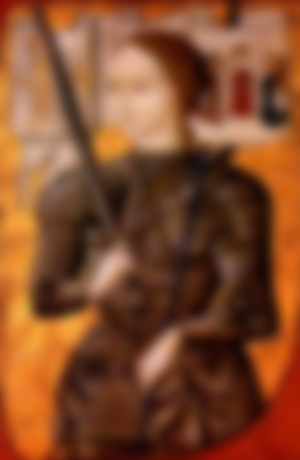 Throughout the Middle Ages, the position of women was extremely poor. The woman was a mother, mother and wife. It was owned by the man, ie the father.
In the Middle Ages in Europe, the Church and the clergy played a major role in people's lives. Most monotheistic religions during the Middle Ages taught that women must be subordinate to men. Namely, chastity, modesty and obedience were expected of women because they often identified women with Mary, the mother of Jesus. Under the influence of religion, many medieval works highlight the shortcomings of women such as: incompetence, capriciousness, passivity, seduction.
"The only good woman is a quiet woman," is a proverb that could be found in all parts of the world. Women who disobeyed the law of silence in the Middle Ages were punished, as were those who deviated from some rules. So so many women were declared witches because they didn't get married until a certain age (around 35), because they lived alone, because they had red hair, because they had a cat or a mole.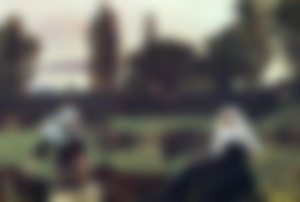 Women become subordinate to men in every respect, they cannot choose a husband, they have no right to education, their role is to take care of the house and children. Some of each woman's primary jobs were working in the field, preparing medicinal herbs, caring for children, weaving wool, and sewing. They were mostly uneducated and considered inferior. They married very young at the age of 13 to 16 for much older men, they often remained widows because a certain number of men went to war from which he did not return. The girls stayed home to learn about household chores and prepare for marriage. Marriages between different social classes were not allowed.
The exception in the Middle Ages were women rulers or those who ran monasteries, ie nuns. They could move in public, take responsibility and initiate change. The nuns were more than politicians, they were business women, doctors, teachers, they managed various activities (eg food production, dispute resolution, and they could also be property owners.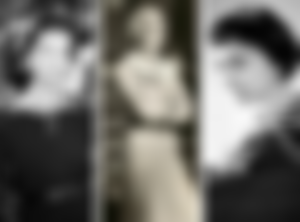 In the new century, with the discovery of America, the settlement of Europeans on a new continent began. As the men did not know how to take care of the cattle themselves, prepare food and take care of themselves, sending girls to the New World was organized. For this reason, companies were opened that were engaged in searching for and sending girls. Their primary task in the colonies was to have children, and the most common business they engaged in was trade.
Due to geographical discoveries, the development of trade, industry and capitalism, we also have great changes in the lives of women during the new century. We can see the changes through three important events of the new century, namely: the Industrial Revolution, the French Revolution and the suffragette movement.
The industrial revolution had a negative effect on women's lives, and examples include: double work (factory and household), hard work in inhumane conditions, lower paid work than men, more frequent health problems and more frequent injuries at work. In addition, they had to face daily disparagement and even physical punishment and sexual harassment by their supervisors. While the men spent their free time in inns, the women spent all their free time in the house cleaning, cooking and taking care of the children.
In the middle of the 19th century in Europe, women were given the opportunity to enroll in medical school. However, they could not practice medicine on their own, but only in partnership with a male doctor. Women and their work were little appreciated in the new age, in the UK there was even a law according to which a woman was not allowed to receive her salary but was received by her husband or father. At the beginning of the new century, a manual was written in which the jobs that girls need to learn before marriage are written down, and that is: weaving, sewing, cooking, cleaning.
During the new century, however, we have some progress in the position of women, trials against witches have been abolished, divorces have been legalized in many countries, women have begun to fight for the right to vote, participate in revolutions, and the real turning point is the First World War. the modern age of history also begins for us.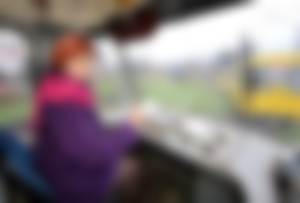 World War I was the driving force behind changes in the jobs performed by women. Women's activity extends to the so-called. male areas and male occupations. Women start driving cars, operating plows, trams, making weapons in factories, doing car mechanic work. This has contributed to the emancipation of women, they start hanging out with men, smoking, wearing pants and moving freely. After the war, many European countries (V.B., Poland, USSR, Germany…) gave women the right to vote.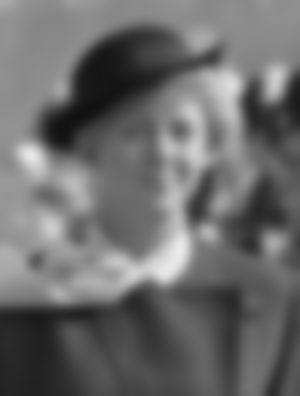 Since the second half of the 20th century, more and more women have entered politics and leading positions in states. The first president of the state in history is Vigdis Finnbogadittir (former president of Iceland).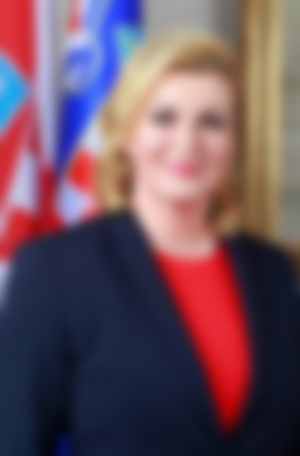 Today, women are at the head of a dozen countries in the world as presidents, and one of those women is Kolinda Grabar-Kitarović,former President of our Republic of Croatia.
Despite many rights, women are still not fully equal to men. We can see this from these examples: men get promotions and higher salaries faster, there are more men in politics, there are many prejudices about women such as being weaker drivers…
To conclude, looking through history, women today are more equal than ever before. Women have shown that they are capable and worthy of attention and that is why in most countries they have managed to achieve what they have always lacked, and that is freedom!